You may have just resolved a disagreement with a loved one, a sibling, a buddy, or a perfect stranger. Perhaps you walked out the door, ended the call in a huff, or rushed out of the room. In any case, your anger and maybe even pain persist. Even if you're trying to calm down, your thoughts are spinning, and you can still hear yourself yelling at the other side. What are you going to do?
Thankfully, the Bible offers excellent guidance on handling conflict and resentment. Take a deep breath and review these verses a few times if you need to improve your relations with someone. The mind has to be redirected, silenced, and the most vital things are recalled at moments like this.
Colossians 3:14 — Love Outclasses All Conflict
"Beyond all these things put on love, which is the perfect bond of unity."
Love can handle, trust, desire, and suffer everything in God's plan.
Even though Christians have received many blessings, their Christian character will be badly harmed if they lack godly love.
We are all Christ's children and must love one another. And when love is discovered, the fight is forgotten, the aggravation is forgotten, and the problems disappear. For this reason, love for one another is essential if we are to coexist peacefully.
Proverbs 3:3 — Conflicts Can Be Resolved With Kindness And Honesty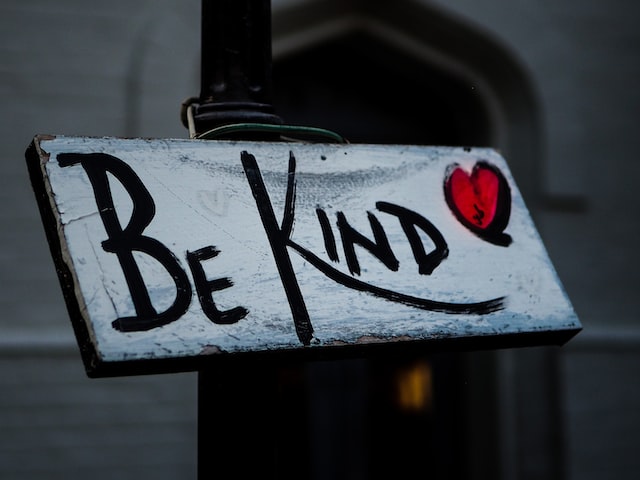 "Let not mercy and truth forsake thee: bind them about thy neck; write them upon the table of thine heart."
Solomon encourages us to place unwavering love and dedication as our highest priority above all other endeavors. These qualities were meant to beautify our lives in the same way a necklace would adorn the person who wore it.
The life of a Christian ought to be distinguished by an unwavering love for God and an unwavering commitment to obeying the laws that God gives. And one of the requirements is for us to love our neighbors as Christ has loved the church.
When there is genuine love in a heart, pointless conflicts will not be needed. Even when there is contention and turmoil, love can overcome all that and restore harmony.
1 Corinthians 13:4-8 — Love Does Not Envy
"Charity suffereth long, and is kind; charity envieth not; charity vaunteth not itself, is not puffed up."
This passage from the Bible is commonly read or recited during nuptials. It is also important to remember that Paul communicates clearly with the Christians in Corinth, who are frequently divided and focused on themselves.
This is how God desires followers of Christ to behave toward one another. Every issue discussed up to this point in 1 Corinthians has its origin in a lack of love modeled after Christ.
The same is true for everyone else; it is anticipated that loving will be demonstrated among them, not just in words but also in deeds, particularly when problems and disagreements arise.
1 Peter 4:8 – Love Makes Up For Many Wrongs
"And above all things have fervent charity among yourselves: for charity shall cover the multitude of sins."
Peter challenges Christians to put in significant effort to love one another. Christians are obligated to accomplish all of these "above all" other things in addition to their religious duties.
It should be the first goal of those who follow Christ to show the love that Jesus had for others. This must be done at all times, but it takes on an even greater significance amid trying circumstances.
The knowledge that the Day of the Lord might come at any moment ought to motivate Christians to fortify their connections with one another, particularly those they have with their families and loved ones.
Proverbs 15:1 — Think Before You Speak To Prevent A Fight
"A soft answer turnth away wrath: but grievous words stir up anger."
This passage from the Bible discusses the enormous power that words have. Words have the potential to be both helpful and healing. They can be a wellspring of optimism and motivation while likewise being the root cause of issues.
A situation that has the potential to deteriorate into a major quarrel swiftly can be defused with the use of wise and kind words.
Grace and kindness need to characterize the words we utter at all times. When conversing with our partners, we need to be conscious of what we say and how we respond to them to prevent arguments from breaking out in our homes.
Ephesians 4:31 – Be Aware That Resentment Leads To Disagreement
"Let all bitterness, and wrath, and anger, and clamour, and evil speaking, be put away from you, with all malice."
Most people believe that bitterness is at the center of a great deal of emotional volatility. It is typically the outcome of troublesome conditions, some of which may exist while others may only be imagined.
In this verse, bitterness is viewed as a seed that can develop into other evil behaviors and attitudes, such as spiteful gossiping, slanderous conversation, and hatred.
Bitterness is one of the primary factors that contribute to the breakdown of a family unit, therefore, as Christians, we must be careful not to leave any place for it in our hearts and in the homes we share.
Isaiah 43:2 — God Is Alongside You At All Times
"When thou passest through the waters, I will be with thee; and through the rivers, they shall not overflow thee: when thou walkest through the fire, thou shalt not be burned; neither shall the flame kindle upon thee."
The Lord has made a solemn covenant with us that he would never desert or abandon us, regardless of what this life may have in store for us. We were purchased with the priceless blood of our Lord and Savior, Jesus Christ.
We were acquired by payment of a price, and now we belong to the Father, who showers his blessings on every one of His offspring. When we trust Him, He assures us that He will watch over us and keep us safe.
When we place our trust in God, we may have peace of mind knowing that the protection and help God has promised are there for us to use. In times when we are confronted with challenges, we ought to put our trust in God.
Psalm 55:22 — Seek God's Assistance
"Cast thy burden upon the LORD, and he shall sustain thee: he shall never suffer the righteous to be moved."
When we face adversity, let us turn to the Good Lord, for he will save us. He will pay attention to us and save us from any danger.
David had previously believed that everyone was working against him; nevertheless, he now realizes that there were numerous people on his side, considerably more than he had previously believed; and David gives God the praise for this victory.
Trust in God for divine support and direction when we discover ourselves in a challenging situation or experiencing the darker times of our existence. He will assist us in our time of need.
Final Thoughts
Each of us has the freedom to prioritize God as the focal point of our life and to have that priority extend to our relationships. He can mend even the most severely damaged of relationships. When you're feeling down, he can get you back up. Wounds that others can't treat are no match for his healing abilities.
Check out some of our other posts!