According to some unbelievers and skeptics, the God of the Bible is cruel. Numerous accounts in the Bible of individuals being slain, receiving punishment or judgment, or going through trying times give the impression that God is cruel and unfair.
There is an entire section of the online Skeptics Annotated Bible devoted to verses they say prove God is cruel. They're playing to our morality and humanity by painting God in a negative light. The definition of cruelty is "callous indifference toward or pleasure in causing pain and suffering." This brings us to our current inquiry: Is God cruel?
Is God Really Cruel?
There is a heavy burden of proof on the nonbelievers who accuse God of being cruel. They assert an in-depth familiarity with God's deeds, the contexts in which they were done, and God's underlying purposes.
In addition, they claim to understand God's thoughts, attributing to Him the dispositions of apathy or perverse delight required to characterize Him as cruel. In all honesty, this is something that skeptics can't prove because they don't have access to God's thinking.
"'For my thoughts are not your thoughts, neither are your ways my ways,' declares the LORD. 'As the heavens are higher than the earth, so are my ways higher than your ways and my thoughts than your thoughts'" (Isaiah 55:8-9).
God undoubtedly allows and even causes some pain and suffering, but His kindness cannot be questioned simply because He sometimes does things that look cruel to us. We can't pretend to understand His motives in every situation, but we do have some idea why He could do things that seem cruel to us, especially if we fail to consider or look into the context.
Imposing Fitting Punishment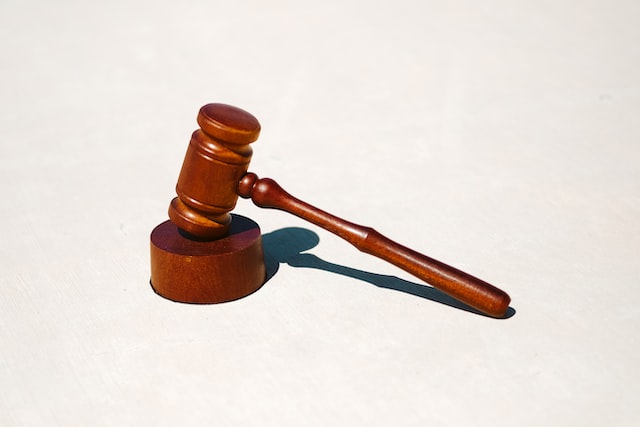 If the retribution is fair, can it be described as cruel?
God's love is not lessened in any way when He delivers retribution on mankind, which is something unbelievers typically fail to grasp. God can punish wicked people but protect his faithful followers. Allowing injustice and wickedness to go unchecked is a cruel and heartless act toward the innocent.
God punished Pharaoh's treachery against Him by drowning his whole army in the Red Sea, saving His chosen ones from impending death and destruction in the process (Exodus 14). When transgression isn't met with consequences, it just encourages more offenses, which harms civilization in general.
God recognized that if the Israelites didn't utterly eliminate God's adversaries, including the women and children, their descendants would continue to practice vile idolatry, along with the sacrifice of innocents to these false gods.
That He Could Be Glorified
The revelation of God's nature and attributes brings glory to God. Even the manifestation of His wrath and displeasure — holy and faultless in their own right — bring God glory because all of his attributes, including his love and mercy, are without flaw. 
This is something that we can all agree on. His majesty, not our own, is the fundamental objective. Our finite, restricted minds aren't even capable of accurately imagining Him, let alone questioning or challenging Him.
To Achieve The Greater Good
Sometimes there is no other way to achieve a higher cause than via the infliction of grief and sorrow. The Bible teaches that when we face adversity, we must "count it all joy" (James 1:2) because it will help us grow as Christians.
God allows these things to happen so that we might emerge more pristine after being tested in adversity's flame. The Apostle Paul viewed his ordeals (including beatings, stonings, wrecks, starvation, dehydration, frost, and incarcerations) as a method of keeping him humble and reminding him that his strength did not come from within himself but from God (2 Corinthians 1:8-10; 4:7-12).
God's justice is upheld when He inflicts agony and anguish on the unbelievers He knows to deserve it. By continuously forewarning people of sin's repercussions, He shows His compassion for them. When a person deliberately causes harm to oneself via defiance, the resulting retribution is not cruel but reasonable. God is merciful and patient, not cruel since He allows rebels to continue throwing their hands at Him for as long as they do.
God's Goodness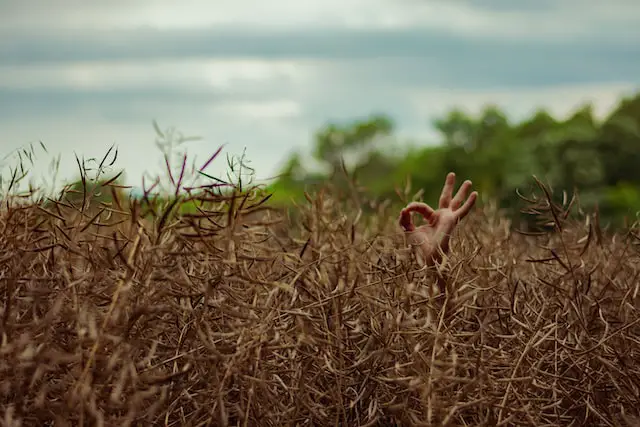 Convincing an unbeliever of God's benevolence is one of the most challenging tasks. They won't give you much time before asking you to explain why, if God is good, there is so much misery in the world. It's a reasonable query. To get to the bottom of this, we need to ask: If God is good, then why is there wickedness in the world?
As Christians, we are faced with a constant paradox. One would expect an all-good God to work toward a world free of evil. If He has absolute power, then He can do whatever He wants. The existence of evil begs the question of why a good God allows it to exist. A lot of thought needs to go into fully grasping this idea.
God is Good
When we declare God to be good, we assert that goodness is intrinsic to God. If God weren't good, He wouldn't be God. Goodness, then, is an essential part of God's character.
Psalm 34:8 asserts, "Taste and see that the Lord is good; blessed is the one who takes refuge in him." God's kindness, like His other characteristics, is manifested throughout the universe. God looked at all he had made in Genesis 1:31 and said everything was good. One of the major tenets of our religion is that God is good. We sense His benevolence in our spirits, we experience it in His sustenance and His assurances.
We can easily have our faith crumble like a house of cards if, for instance, someone could convince us that God is not good or if our consciousness suddenly detects that God is not good. The devil makes constant attempts to do this. The devil's goal is to make us doubt God's goodness. The adversary uses fear tactics to convince us that God is bad. We wonder, "If God is good, why am I struggling this way?" If God is good, then we don't understand why he allows these natural calamities to keep happening.
Since Satan wants us to start doubting this vital quality of our living God, we are predisposed to dwell on the negatives constantly.
Proof of God's Goodness
But the fact is that we can witness God's goodness in action every day. The fact that we are still here, able to breathe and consume the fruits of the earth, is proof enough of God's goodness.
Christians must be ready to share these examples of God's goodness with the world. Okay, but what about the bad stuff? A former atheist explains it this way: "If a thing is free to be good, it is also free to be bad," and C. S. Lewis couldn't have phrased it better. 
It is the availability of free choice that has allowed evil to flourish. Then why did God give people the ability to choose? Because free will is the only thing that can bring about any love, happiness, or joy worth having, it even makes all evil conceivable.
Evil's existence is what makes doing good seem desirable and worthwhile. Even in the things we hold dearest, the possibility of evil is assumed. When discussing love, for instance, it's impossible to avoid mentioning hatred. It's impossible to discuss forgiveness without first addressing wrongdoing. Therefore, we may either love or hate. Be good or bad.
Check out some of our other posts!