You'd like to become closer to God, but where do you begin? How can you find God if you can't see Him?  The pursuit of God is not a hopeless quest. He created you and desired to be close to His cherished creation.
He talks to all of us about it in the Bible through His words. God says, "You will seek me and find me when you seek me with all your heart" (Jeremiah 29:13).
God is approachable and longs for you to discover him. That desire to connect with Him is something He instilled in you because He desires a genuine, one-on-one connection with you.
How Can We Find God?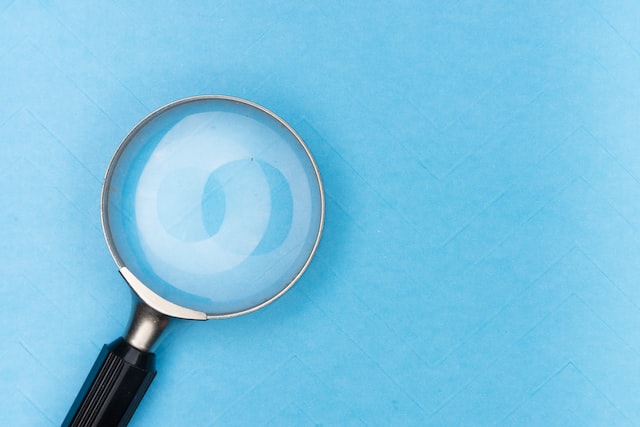 Those use the expression "to find God" for various reasons, including becoming religious or as an attribute for people who have turned their lives around for the better or purged themselves of sin and worldly qualities.
With so many different ways to discover God in our everyday lives, what does it genuinely mean to find God?
Finding God Means Acknowledging His Presence
Recognizing God's presence in our life is synonymous with "finding God" since we also embrace His presence by recognizing His presence. In Hebrew, "presence" means "face" therefore, seeking God's presence implies seeking God's face. However, for modern-day Christians, it involves seeking God's presence in our daily lives.
The Bible teaches us that God is all around us, but we can only speak with Him and believe He is the Way, the Truth, and the Life via Jesus Christ. By doing so, we embrace the presence of God in our lives.
"I am the way, and the truth, and the life. No one comes to the Father except through me" (John 14:6)
God is always available to His children. As a result, there is no reason to be concerned when difficulties arise; instead, continue to pursue Him and His Kingdom.
"Behold, I am with you always, to the end of the age." (Matthew 28:20)
Finding God Means Seeking Him
Seeking God is the same as finding God. Paul reminds us in Acts 17:27 that God is constantly with his people. Nevertheless, God desires that His children pursue Him. 
"They should seek God, and perhaps feel their way toward him and find him. Yet he is actually not far from each one of us."
Nobody searches for God by themselves. It is God's strength that motivates people to pursue Him. Prayer is the sole method we can express to God that we want to seek Him.
According to the Bible, seeking God entails pleasing the Father in Heaven. "Without faith it is impossible to please God, because anyone who comes to him must believe that he exists and that he rewards those who earnestly seek him." (Hebrews 11:6)
Finding God Means Following Him
One must follow Jesus Christ and His teachings as recorded in the Bible to discover God. Following Him entails submitting your soul and thoughts to Him. It also implies getting the gift of faith from Him as described in the Bible:
"For it is by grace you have been saved, through faith — and this is not from yourselves, it is the gift of God — not by works, so that no one can boast." (Ephesians 2:8-9)
Following Him includes seeking redemption for our misdeeds. As humans, we have sinned, and we must seek forgiveness for our faults to fulfill Jesus and discover God.
In Luke 17:3, the Bible tells us to look out for ourselves: "If your brother trespasses against you, rebuke him; and if he repents, forgive him."
Scripture also tells us that redemption comes only through Christ Jesus and that no one approaches the Father except through Him. Salvation is found in no one else, according to Acts 4:12, since there is no other name given to mankind under heaven by which we must be saved.
Finding God Implies A Positive Shift In Attitude
Finding God entails making positive changes in one's life. This does not imply just altering our physical characteristics or worldly ideals. Instead, the Bible emphasizes that we must first better ourselves spiritually to discover God. We must shift our viewpoint on God and life to a more positive one.
Consider the narrative of Job. Job is an example of a person who has faced several challenges throughout his life. Job's difficulties were tremendous since he faced so many daily difficulties. In one day, he lost everything: his animals, his servants, and his ten kids, who invaders slew.
He also has a skin condition. Despite his wife's encouragement to blaspheme God, Job stayed faithful, even in his suffering, he cried out to God, saying:
"If only I knew where to find God, I would go to his court," (Job 23:3)
Job is an outstanding example of someone who maintains a positive attitude in adversity. After all, God is the all-powerful shepherd who provides for His flock. Then, God's provision for us, even in our times of need, is emphasized:
"As the deer pants for streams of water, so my soul pants for you, my God. My soul thirsts for God, for the living God. When can I go and meet with God?" (Psalm 42:1-2)
Finding God Is Reaching For Spiritual Growth
Finding God entails spiritual growth as well. The incapacity to build one's faith impedes a guy who has found God but does not maintain it.
We must thus constantly study more about the teachings of Jesus Christ to advance in our search for God.
To achieve spiritual growth, we must improve our knowledge of God's word, grow our desire to do what Jesus would do, enhance our trust by pursuing His presence, and eliminate our sins.
As Peter so eloquently put: 
"For this very reason, make every effort to add to your faith goodness; and to goodness, knowledge; and to knowledge, self-control; and to self-control, perseverance; and to perseverance, godliness; and to godliness, brotherly kindness; and to brotherly kindness, love. For if you possess these qualities in increasing measure, they will keep you from being ineffective and unproductive in your knowledge of our Lord Jesus Christ." (2 Peter 1:5-8)
Finding God, Sometimes, Is to Stop Finding Him
Be still, and know that I am God. 
Why? What is not lost cannot be found. Ultimately, the question "How do I find God?" may be misguided.
God is already present in you. If Jesus' birth, death, resurrection, and teachings make one thing obvious, the veil has been torn (Matthew 27:51), the wall of division is all an illusion, and it will remain an illusion.
The Bible refers to this amazing transformation as "salvation," and if you consistently live by this truth, you will eventually realize that the Presence you seek is the person you are
A Prayer For Finding God
I exalt You, Lord Jesus, and Your glorious name! 
I desire to continuously seek You so my heart may be filled with joy. According to Your Word, if I look for You with all my life and passion, I shall find You. Help me figure out what it looks like. Teach me how to prevent becoming sidetracked by thoughts that are inferior to all You are.
Father, You are close by. I am where you dwell. To give You the greatest glory, I would like to be at the center of everything You want me to accomplish and do in Your here-and-now kingdom.
Amen.
Check out some of our other posts!