We've all seen it before: a child's cherished pet passes away unexpectedly. The family consoles the grieving youngster as they assemble around an improvised burial to say their final farewell. It's nearly certain that the young kid will look to the grownups and wonder whether or not animals go to heaven.
Pope Francis previously consoled a young kid whose dog had passed, stating that we would join our pets once more in eternity and that heaven is available to all of God's creation.
Pope John Paul II declared in 1990 that animals possess souls, while Pope Benedict claimed the contrary in a sermon in 2008. Do all animals go to heaven? Let's put this papal ambiguity to rest.
Finding Clarity In The Popes' Words
Paradise is "open to all God's creations," but what does that even say? It may have seemed resolved when Pope Francis said, "We will see our animals again in eternity," but there remains some ambiguity in his statement. Consequently, Pope John Paul II stated that even animals had souls. Due to the pope's ability to express himself in Hebrew, such a remark may raise more questions than it answers.
The Hebrew term for soul, nephesh (neh-fesh), is often translated in different ways into English: living being, life, creature, thought, wants, heart, hunger, and people. 
Nephesh is a human's innermost, breathing existence; it reveals his essential nature. This becomes clear when we consider the very first and most important commandment issued to the Israelites, found in Deuteronomy 6:5:
"Love the Lord your God with all your heart and with all your soul (nephesh) and with all your strength."
This order is restated in the New Testament much more clearly as it expounds on the meaning of nephesh or soul:
"Love the Lord your God with every passion of your heart, with all the energy of your being, and with every thought that is within you." (Matthew 23:27, TPT)
Do Animals Have Souls?
To be human has multiple elements: physical, mental, emotional, and spiritual. Several places in the Bible refer to this, including Jesus' instruction in Mark 12:30:
"Love the Lord your God with all your heart (emotion) and with all your soul (spirit) and with all your mind (mental) and with all your strength (physical)."
On the Creation's fifth and sixth days, when God made animals, he spoke them into being and declared them good. God's word created animals, enabling them to live and thrive at their full potential.
The difference between animals and humans may be traced back to when the Lord fashioned Adam in the dust and blew life into him. We cannot deny that animals have feelings, thoughts, fears, and impulses, yet, they do not have a soul or a capacity to establish a spiritual connection with God.
One place to find this is Psalm 32:9: "Be not like a horse or a mule, without understanding, which must be curbed with bite and bridle."
In other words, the psalmist resorts to analogies involving animals whenever he wants to lament the decline of any uniquely human cognitive ability.
Does This Mean That There Are No Animals In Heaven?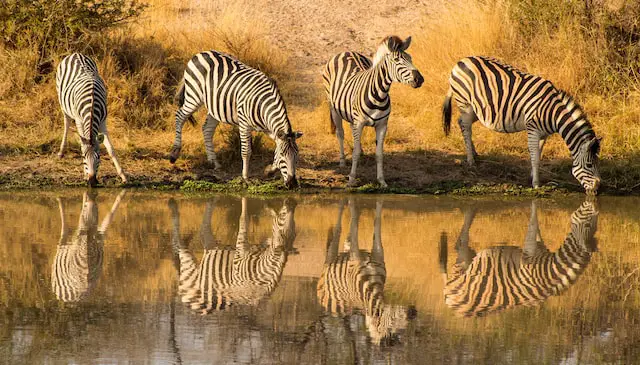 Your animal, like all other forms of life, has a chance to make a return.  The fact that animals were present in the first holy state (the Garden of Eden) gives you a reason to believe in a positive tomorrow. So, although animals lack immortal souls, we may recognize that they are physical beings with their unique "animal souls."
The soul of a dead animal does indeed perish along with the body, but what happens beyond death is up to speculation. Will animals and other forms of life be resurrected during the second coming of Christ, when the Almighty will have raised all humanity from the grave? You may at least have hope for this.
According to Isaiah 11:6-9, it is likely that animals will exist in the world to come. So here's how it works:
"The wolf will live with the lamb,
    the leopard will lie down with the goat,
the calf and the lion and the yearling[a] together;
    and a little child will lead them.
The cow will feed with the bear,
    their young will lie down together,
    and the lion will eat straw like the ox.
The infant will play near the cobra's den,
    and the young child will put its hand into the viper's nest.
They will neither harm nor destroy
    on all my holy mountain,
for the earth will be filled with the knowledge of the Lord
    as the waters cover the sea."
The fact that we can acquire a definite response to a few queries about those passages gives us reason to take them seriously.
The issue is whether God, despite his omnipotence, omniscience, and benevolence, would ever create a category of creatures just to abolish them at the finish.  Doubtful.
Did God create an extensive assortment of creatures only to eliminate almost all of them in the next age, simplifying things so that people may worship God without being as shocked and awed by his work as they were in the past? Doubtful.
Thus, from this piece of Scripture, there will be animals in the heavenly kingdom to come.
Focus On The Now And The Animals With Us
God has made it so that we might take pleasure in the companionship of tamed creatures and even the wild wonders of the natural world in places like museums, aquariums, nature reserves, and environmental documentaries.
God created animals for humans to learn from and enjoy. Pets are wonderful, and you should take good care of them, but understand that while God certainly appreciates his animal creations, he places an even higher value on humanity. It is with humanity that he has chosen to spend eternity and name his children.
In addition, if God decides that animals should spend eternity in his company for his and our enjoyment, we'll have another reason to sing God's praises for all eternity.
Is it not our responsibility as stewards of God to do right to the creatures God has created, knowing that we have been granted dominion over the planet and taught through the Bible to be disciples and models of God and to carry out what is right?
It is clear from a wide variety of biblical passages that we are obligated to provide for the needs of our animals, whether they are livestock or companion animals.
As God's followers, we would do well to remember that the Creator has a soft spot in his heart for the animals he has made. And since he has compassion for them, he ensures they have access to water and food and doesn't forget about them. As God's loyal stewards, let us show the same care and concern for His creation as He has shown us.
A Prayer For Our Lord's Animals As They Pass On
Heavenly Father, the one who created everything, we are grateful that you have granted us the blessing of such a trustworthy companion. We are grateful that you have allowed this magnificent creature to show us the meaning of selfless love. We want to express our gratitude for the memories that will continue to bring joy to each new day for the remainder of our lives.  Finally, as a gesture of appreciation, we are handing off our much-loved friend to you. Amen.
Check out some of our other posts!