Everything in Creation Has God's Complete Attention
God loves His whole creation. Every small detail God sees. Every note of a songbird is recorded in his heart. He knows when each sparrow falls. He delighted in the grace and beauty of everything He created from the seemingly insignificant to the most extravagant. Each is full of wonders for they were created at the breath and word of God. In light of this, how much more will God give his attention to humans who are created in His image, to whom He gave His breath of life, whose names are carved in His hand? God knows the number of our hairs for He knows everything about us.
Every Person Has a Profound Value and Dignity
Looking at a crowd, you see many faces. You may look at each face as simply a number in a crowd. But God knows everyone, personally and individually. God's gaze is focused on every person like a laser beam. Why is this so? We are the most awesome among His creations. Think of a beautiful place you have been and the most attractive animal you looked at, nothing beats the beauty and value of people among them all! We have an eternal destiny and we are the only ones called the sons and daughters of God. Despite the things going terribly wrong in human hearts and minds, still, nothing in the universe can come close to the value of humans. You and I have unequaled value. God has bestowed to man and woman dignity like no other.
In Luke 15: 8, 9 NIV "Or suppose a woman has ten silver coins and loses one. Won't she light a lamp and sweep the entire house and search carefully until she finds it? And when she finds it, she calls her friends and neighbors together and says, 'Rejoice with me; I have found my lost coin.'
This parable speaks that in Jesus' eyes, every human, all by themselves, is valuable enough for God to carefully look for one missing in order to reconcile it back to Him. Every human being has unequaled and incredible value. No matter how corrupt our souls, hearts, and motives are, nothing in the universe can surpass the real value of a human being, not a beautiful place, not a beautiful animal, not anything on this earth. We're the only ones who bear the image of God and with eternal destiny.
During Jesus's public ministry, we see the compassion of Jesus toward people even while seeing their sin and brokenness. That is the reason why out of love, He stepped into our timeline in human form to save the lost humanity.  We can read in the book of Psalms how God has compassion for us when we commit sins.
When we fail, God Remembers That we are Dust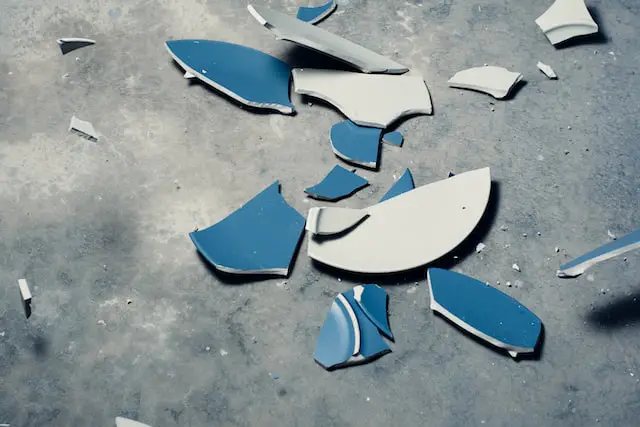 (Psalm 103:8-9, 14) The LORD is merciful and gracious, slow to anger and abounding in steadfast love. He will not always accuse, nor will He keep His anger forever. He does not deal with us according to our sins, nor repay us according to our iniquities. For He knows how we are formed. He remembers that we are dust.
God is not surprised when we fail and stumble, for he knows what is in a man.  As much as He sees our unparalleled value, He also sees our brokenness, our hunger, and our thirst. Thus, when they manifest outside, being dust as we are, He remains compassionate and gracious, slow to anger and abounding in love.
More Than the Symptoms Jesus Can Heal the Root Cause of Sin
Jesus looks at people not just outwardly, he looks at the heart. Someone who does not commit physical adultery but looks at a woman lustfully, he already committed adultery with her. Does Jesus have compassion for the adulterer, absolutely yes! Does Jesus downplay the weight of adultery? Absolutely not at all.
When you look at a prostitute or someone you don't like, do you tend to judge them and brush them off? Or do we look the way Jesus looked at the adulteress woman who was about to be stoned in Jerusalem? Jesus showed compassion to her and yet He said, "Go and sin no more."
The woman in the well, in the book of John 4:7-26, here Jesus exposed the brokenness of the woman and offered her the solution to her problem. Jesus sees her inner thirst which she tried to satisfy with multiple relationships. In that culture, that could be a legal ground for you to be stoned to death. That is why she goes to the well in the middle of the day so that no one will find her there. Jesus exposed her thirst and then invited her to Himself to satisfy that thirst.
Jesus says "Come to me those who are thirsty!"
(John 7:37 to 38) On the last day of the feast, the great day, Jesus stood up and cried out, "If anyone thirsts, let him come to me and drink.  Whoever believes in me, as the Scripture has said, 'Out of his heart will flow rivers of living water.'
How to Understand Ourselves and Others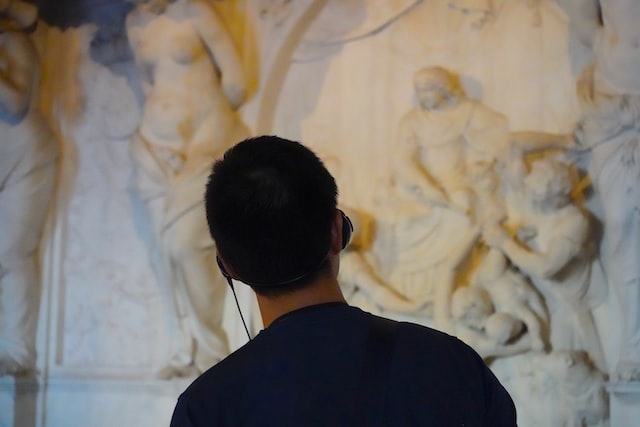 Do we just look at the sinfulness of somebody, or do we see a soul that is thirsty? How do we look at people when they fail us? Do we look at them as less than their real value? Whatever the color of their skin or their social or financial status. let's ask God to help us listen to them as Jesus does.
If we want to understand other people and ourselves, let's ask the Holy Spirit of God to help us. As we give Him access, it will lead to the healing of our woundedness and we can help bring healing to others while pointing them to Jesus. It will help us to understand the people who work with us, the friends we have dinner with, during our family reunions, and even the way we look at our own struggles. It will affect the way we invest our time, and money, it will affect what we think is most valuable in the world.
Indeed, as we hear others like Jesus, it will heal our relationships with our spouses. children, and colleagues. We can show kindness, and hear them with mercy and grace. However, on our own we will fall short of doing, self-effort is not good enough. We need the enabling power of the Holy Spirit of God who dwells within us.
Those issues that we hold on to ourselves, let's make sure that they are important to Jesus. Let's allow Jesus to interpret for us so as not to miss the mark.  Renounce those anger, hopelessness, and unforgiveness, then receive God's truth. We can ask Jesus, "Lord, what are you telling me about this person, or what are you teaching me through this person?" Even when Jesus seems silent at times, stay close to Him because God does speak. Seeing and hearing others as Jesus does gives us compassion for others and we can lead them to the only source of living Water, Jesus himself!
Check out some of our other posts!