What exactly does the Christian faith teach about joy? It's only reasonable to assume that a life spent enduring adversity wouldn't be cause for celebration. It defies logic to react to life's ups and downs with inner joy and pleasure. Choosing joy is a conscious choice, but only the Father is the source of genuine happiness.
According to James, we should count it all joy whenever we experience adversity. The question remains, however: what is joy? What could James possibly intend, considering that hardships are everything but happy events?
What Is Joy?
"Consider it pure joy, my brothers and sisters, whenever you face trials of many kinds" (James 1:2)
James 1:2 is a well-known passage that, to a human mind, doesn't convey a great deal of logic.
In all likelihood, when they first hear that passage, the majority of readers will have a natural reaction of "How can that possibly be true?" James' instruction doesn't fully sound right. When we go through the different trials that life inevitably hands us, how can we still find joy in them?
Realizing that God is active in our circumstances and that there is a concrete reason why He may be allowing us to experience challenges is the first step in understanding how to react with joy in the face of adversity.
Simply said, if we have accepted Jesus as our lord and savior and we accept the teachings of the Bible that God is active in our circumstances, then we must conclude that the difficulties, sorrow, and difficulties in life we experience are eventually God's creation and that He has a clearly defined goal for us at heart.
Indeed, this same text in the Bible makes this very argument. James 1:3 is an extension of the above passage: "because you know that the testing of your faith produces perseverance."
It is now easy to understand James' message. It knows that the Almighty has a reason for allowing our pain and difficulties to help us react to them with real pleasure. To have grit or perseverance (the capacity to persist in adversity) in our life was the stated goal of affliction in this chapter.
Inspiring true joy in response is the knowledge that our beloved God Almighty is at work in our situations, accomplishing what is greatest for all of us. Life's difficulties are never pleasant, but we may respond with pleasure if we remember that God loves us even amid suffering.
Where Does True Joy Come From?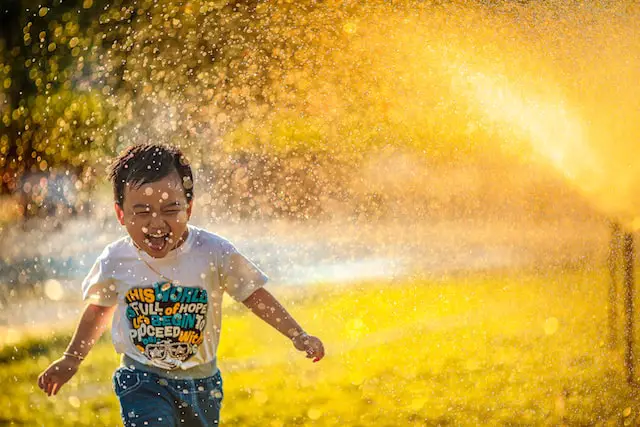 We can only take entertainment like films and literature so far before they distract from the true source of happiness. Inconstant pleasures provide momentary fulfillment. However, turning to this world's trappings can never bring us real, enduring joy. We need to draw our happiness from more dependable sources.
God's Presence
"You make known to me the path of life; you will fill me with joy in your presence, with eternal pleasures at your right hand." (Psalm 16:11)
Don't ever undervalue the significance of the moments you devote to prayer or meditation with the Father. According to the psalmist's words, God's presence is where one may find delight. Being in His presence may provide a delight unattainable in any other circumstance, even if you are going through a trying time in your life.
Commit to some time spent studying the Scriptures. Build up your connection to God, and don't be afraid to enter the temple of the Father to praise Him with the rest of the body of Jesus that you have been given. He is present whenever two or more people pray or worship in His name. You should not lose out on Him and the happiness He brings.
A Gift From The Holy Spirit
"But the fruit of the Spirit is love, joy, peace, forbearance, kindness, goodness, faithfulness, gentleness, and self-control. Against such things, there is no law." (Galatians 5:22-23)
Something remarkable happens when we decide to put our faith in Christ as our Lord and Master. The work that has to be done is started when the Holy Spirit comes and gets to work. If we decide to put them into practice, he endows us with many qualities that bring glory to the Lord. And joy is certainly one of them. Therefore, everybody who believes in Jesus may experience the joy that originates from the Savior.
Showing Love For One Another
"As the Father has loved me, so have I loved you. Now remain in my love. If you keep my commands, you will remain in my love, just as I have kept my Father's commands and remain in his love. I have told you this so that my joy may be in you and that your joy may be complete. My command is this: Love each other as I have loved you." (John 15:9-12)
According to this verse, two fruits of the Spirit, namely love and joy, are deeply linked. Loving God means following him and showing love to everyone in the same way he shows love to us. This leads to something that we are all yearning for. Also, remember the word 'complete' in the previous sentence. Loving others and loving God will give you joy surpassing all others.
Ultimately, we have to realize that happiness doesn't originate from us or the situations we find ourselves in. It is not the result of doing yoga or eating one's favorite dishes. It is not the result of drinking your preferred mug of java. The only thing that can bring us happiness is the Lord.
Is Joy Important?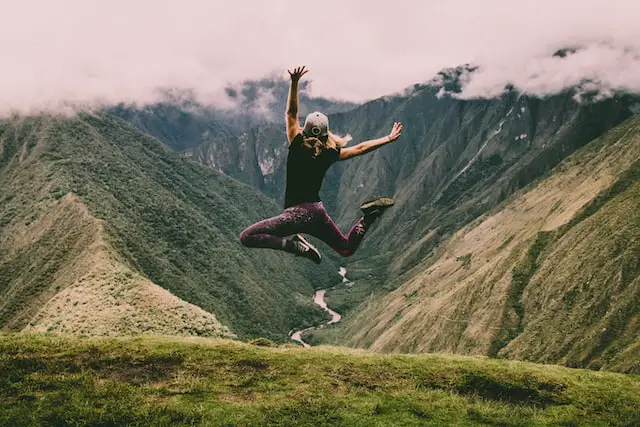 The Christian life is incomplete without the presence of joy. The Scriptures make it very apparent that the children of God are not only instructed but also exemplified by their capacity for joy.
Our Holy Father is not unconcerned with the well-being of his children. The Christian life isn't an appetizer that is served with joy as an afterthought as a condiment. The element of joy isn't the topper on our pie; it is a necessary component of a crucial recipe.
It's not that we simply experience joy; even amid our greatest excruciating tragedies and afflictions, we find that the wells of Christian joy flow deeper than we ever imagined. Only here, in this place of hardship and gloom, can we get a true sense of the nature of this joy, namely that it is not light and flippant but rather deep, substantial, and comprehensive.
Additionally, studies have shown that joyful folks had a decreased risk of cardiovascular disease, including reduced rates of heart disease, better blood pressure, and reduced cholesterol levels. A positive outlook on life has been shown to increase our lifespan, strengthen our immune function, fight pain, and help us deal with stressful situations more effectively. Positive emotions have been shown to lengthen people's lives.
Even more so, happy folks tend to be far more calm, compassionate and inventive than their less-upbeat peers. Furthermore, research shows they are more prone to long-lasting, deeper relationships. 
Our time on Earth is limited and valuable. There is no assurance that we will improve our financial situations, physical health, or employment prospects. Given that we can't always influence what happens to us, shouldn't we concentrate on doing the things that bring us happiness in the here and now?
Check out some of our other posts!