What's a Labyrinth? According to Merriam-Webster, a place constructed of or full of intricate passageways and blind alleys. a complex labyrinth of tunnels and chambers. : a maze (as in a garden) formed by paths separated by high hedges
Worldview
There are so many notions, thoughts, and ideas about the Bible some are myths and some are truths. But still, the Bible is still the best-selling book of all time, having sold around 5 billion copies to date. There are so many attempts to stop the spreading of the Bible and still many countries where the Bible is not allowed. There are powerful individuals who tried to stop even the printing of the Bible.
Opposition
A story which Christian apologists have told for years involves the French philosopher Voltaire (1694-1778). In his voluminous writings against Christianity and the Bible, the story purports that Voltaire predicted in 1776, "One hundred years from my day, there will not be a Bible on earth except one that is looked upon by an antiquarian curiosity-seeker."
As the story alleges, within fifty years after his death, in an ironic twist of Providence, the very house in which he once lived and wrote was used by the Evangelical Society of Geneva as a storehouse for Bibles and Gospel tracts and the printing presses he used to print his irreverent works was used to print Bibles.  The story has been used repeatedly through the years by Christians as an example of the enduring intrinsic quality of the Bible and the futility of those who oppose the Inspired Volume.
This story may be true or not yet the attempt to stop the spreading of the Bible is not working. In fact, the more it is restricted the more it spreads throughout the whole world, even in countries where Christianity is not welcome.
Bible We Have Today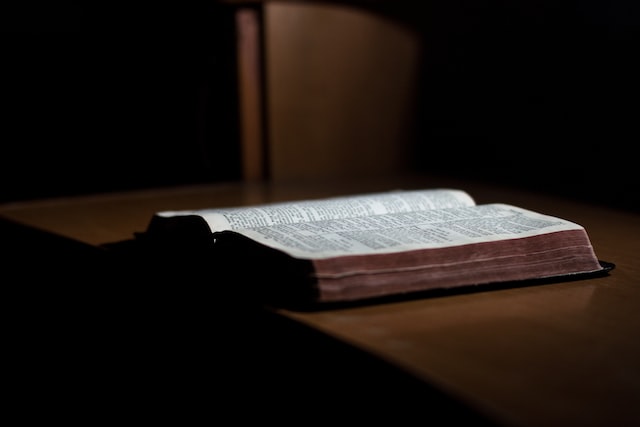 The Bible has 66 books written by 35 known authors because there are books whose authors were not identified like the Hebrews. Some say it was the Apostle Paul who wrote it but others said it could be Apollos. But nevertheless the book Hebrews became part of the Bible which was not originally included in the first compilation of the books in the Bible.
Scholars now believe that the stories that would become the Bible were disseminated by word of mouth across the centuries, in the form of oral tales and poetry – perhaps as a means of forging a collective identity among the tribes of Israel. Eventually, these stories were collated and written down.
Truth Validation
The gospel of Mark was written by Mark himself. He was not part of the twelve apostles. It is believed that his information was given to him by the apostle Peter. He had secondhand information yet conformed to the other three gospel books such as Matthew, Luke, and John. 
Irreducible Minimum
The Bible doesn't have all the information of the world, but it has everything we need to live a life as faithful followers of Jesus Christ. 
Jesus did many other things as well. If every one of them were written down, I suppose that even the whole world would not have room for the books that would be written. John 21:5.
Walk the Talk
We have to realize that in reading the Bible, it is not how much we know the Bible but how much we apply what we know in the Bible. There are many people out there who are well-versed in the Bible. They even memorized the Bible but their lives are not living according to what the Bible is teaching. We call head knowledge.
Now about food sacrificed to idols: We know that "We all possess knowledge." But knowledge puffs up while love builds up. Those who think they know something do not yet know as they ought to know. 3 But whoever loves God is known by God 1 Corinthians 8:1-3.
If our head knowledge doesn't translate to our behavior, it is just the same with someone who doesn't know anything at all. 
Read the Word
Keep this Book of the Law always on your lips; meditate on it day and night, so that you may be careful to do everything written in it. Then you will be prosperous and successful. Joshua 1:8
Here it is clear that we must be careful to do everything written in it. Just because we know it doesn't mean we do it. It is one thing to know and it is another thing to do what you know.
Power of the Word
The Bible is not like any other book that we read growing up. Yes, there is history and an instruction we can get every time we read it. But it is more than that, it has life to experience when we dive into reading the word of God.
All Scripture is God-breathed and is useful for teaching, rebuking, correcting, and training in righteousness, so that the servant of God may be thoroughly equipped for every good work. 2 Timothy 3:16-17.
Benefits
We can really maximize the Bible, it has lots of benefits. There are others who are saying that the reason why they don't read the Bible is that they don't understand it. Here is my unsolicited advice, just read it. Someone said that "do the motion and the emotion will follow." It is also true in Bible reading. Just read it and eventually, you will like and love it.
Faith & Word
Here is the truth from the Apostle Paul's encouragement to the believers in Rome.
So faith comes from hearing and hearing through the word of Christ. Romans 10:17.
The measure of our faith in God is directly proportional to how much of the word of God in our lives. Here is what we can learn from the life of Job. In the midst of his suffering yet he still put the highest premium in his love with the word of God.
Daily Bread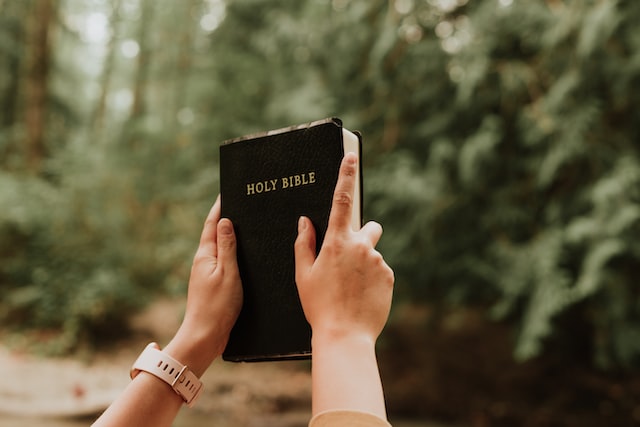 I have not departed from the commands of his lips; I have treasured the words of his mouth more than my daily bread. Job 23:12
Let us make the word of God in the Bible be our daily dose of food.
The Bible
One of the very interesting stories in the Bible is the story of the rich man and Lazarus. This is interesting because it was told through a parable yet at the same time Jesus used real characters like Abraham, Moses, & Prophets.
"There was a rich man who was dressed in purple and fine linen and lived in luxury every day. At his gate was laid a beggar named Lazarus, covered with sores and longing to eat what fell from the rich man's table. Even the dogs came and licked his sores.
"The time came when the beggar died and the angels carried him to Abraham's side. The rich man also died and was buried. In Hades, where he was in torment, he looked up and saw Abraham far away, with Lazarus by his side. So he called to him, 'Father Abraham, have pity on me and send Lazarus to dip the tip of his finger in water and cool my tongue because I am in agony in this fire.'
"But Abraham replied, 'Son, remember that in your lifetime you received your good things, while Lazarus received bad things, but now he is comforted here and you are in agony. And besides all this, between us and you a great chasm has been set in place, so that those who want to go from here to you cannot, nor can anyone cross over from there to us.'
"He answered, 'Then I beg you, father, send Lazarus to my family, 28 for I have five brothers. Let him warn them, so that they will not also come to this place of torment.' "Abraham replied, 'They have Moses and the Prophets; let them listen to them.'
"'No, father Abraham,' he said, 'but if someone from the dead goes to them, they will repent.' "He said to him, 'If they do not listen to Moses and the Prophets, they will not be convinced even if somebody rises from the dead.'" Luke 16:19-31.
Read Your Bible
Whether the story of the rich man and Lazarus is true or not, one thing is for sure, we have the Bible now in our hands as warning and to be ready for life to come after being here on earth.
Are you ready? Life is short. Start to read your Bible today.
Check out some of our other posts!