You may often find yourself not knowing what to do when God pushes you to the edge. But don't worry. You are not alone. 
Many of us think that when we surrender to Christ and decide to follow God, our lives will be a bed of roses. Nothing could be further from the truth. In fact, the opposite is true. 
While obedience to God comes with advantages and benefits, it does not guarantee a problem-free life. Jesus himself tells us that we will have trouble and distress in this world (John 16:33) and that we will suffer persecution for his name's sake. 
So, when God pushes you to the edge, don't think to yourself that you are in a unique situation or that he has specifically chosen you to go through such a difficult time. 
God Doesn't Tempt Us But He Puts Us To The Test
Scripture is clear in the matter of whether or not God puts us to the test. There are two main Hebrew words for "test": nasah and bachan, both of which mean to test, examine, investigate, or prove. Many times in the Word of God, we can read how he has put his people to the test to give them an opportunity to prove their faith.
The main goal of a test is for the examiner to discover what you know, what you can do, how good you are, and whether or not you are functioning according to your design.
Whenever we feel we are at our wit's end, it's not because God wants us to suffer. He doesn't test a recovering addict by putting them in situations that might lead them to sin. He doesn't test a person by cursing them with a disease. 
James 1:13 tells us never to conclude that God is tempting us whenever we find ourselves in a difficult situation.
On the contrary, God puts us to the test by asking us to trust him. Loss, death, and destruction are all from the enemy, and when we are being attacked by Satan by stealing from us, God tests our faith by asking us to continue trusting him and obeying his Word.
When you don't know what to do when God pushes you to the edge, remind yourself of the words of the Apostle Paul: "And God is faithful; he will not let you be tempted beyond what you can bear. But when you are tempted, he will also provide a way out so that you can endure it" (1 Corinthians 10:13).
When God Gives Us More Than We Can Handle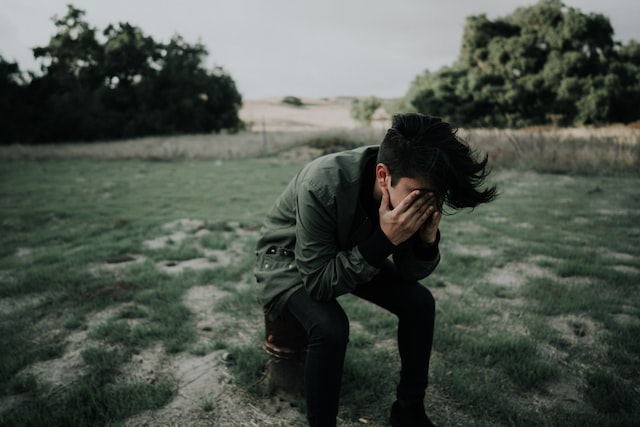 You've probably heard many times that God doesn't give you more than you can handle. This statement can be tricky because you won't find it in the Bible. However, 1 Corinthians 10:13 might be able to give us an insight. Here, Paul writes that no test will overtake a believer that is not common to man. That means, any challenge you may be facing right now is not unique. 
We may live in a different era, but the temptations we face and the trials we go through are exactly the same temptations and trials faced by the believers who have gone before us. Are you tempted to give in to your lust? Joseph was seduced by Potiphar's wife and was able to resist his urges. Are you tempted to curse God because of a seemingly impossible situation you are in at the moment? Job found himself in a similar situation.
So, what is the theologically accurate way to handle the statement in question? The truth is, God does allow us to face circumstances that seem more than we can handle. However, whenever he does so, he ensures that he is there to sustain us until the end.
Does this mean we will always pass our tests with flying colors? If you have been a Christian for some time now, you know that this isn't the case. We don't miraculously have "super faith" and rely on God completely to the point that we never fail.
In reality, we will fail many of the tests that God gives us. But here's the thing. God will never allow us to fail to the point that we don't recover. 
Paul writes in his letter to the Philippians, "God is the one who began this good work in you, and I am certain that he won't stop before it is complete on the day that Christ Jesus returns" (Philippians 1:6).
God's Grace Is Enough
It's easy to just give up when God pushes you to the edge. But in every trial and testing of your faith, you can guarantee that God's grace will be there for you. In the midst of the unexpected, you can rest assured that God will make his grace overflow so that you'll have everything you need to overcome.
Paul commanded Timothy to be strong in the grace that is found in Christ Jesus (2 Timothy 2:1). In the same manner, we are to be dependent on God's grace through Christ if we are to come out as conquerors every time we are overwhelmed by life's challenges.
God Sustains Us Until The End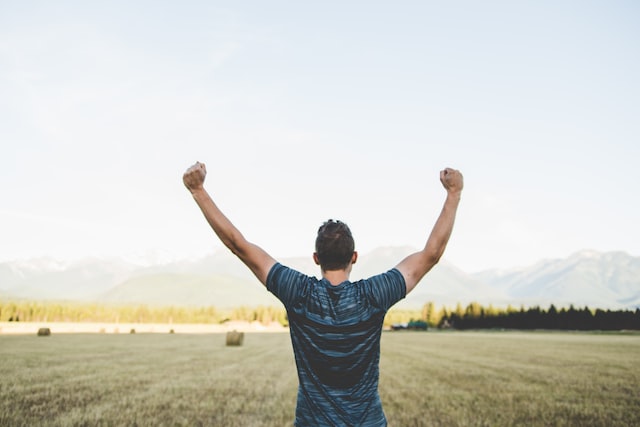 Maintaining a Relationship with God During Challenging Times
Maintaining a relationship with God when God pushes you to the edge is difficult, especially if you feel offended and are mad at him. However, it is an important aspect of faith and can provide strength and support during difficult moments. Here are some tips for maintaining a relationship with God during challenging times
Here are some tips for trusting God in difficult times:
Reflect on God's faithfulness in the past
Remember that God has been with you through difficult times in the past and has helped you to overcome them. Reflecting on these experiences can help to strengthen your faith and trust in God. In the book of Deuteronomy, Moses commanded Israel to remember the whole way that God has led them in the wilderness for forty years to test them and to know what was in their hearts (Deuteronomy 8:2). David also prayed, "I remember your name in the night, O Lord, and keep your law" (Psalm 119:55).
Praise God even when it's difficult
Focusing on the things you are grateful for can help to shift your perspective and bring you closer to God. Make a list of things you are thankful for each day and praise God even when the obstacles seem impossible to overcome.
Seek support from others 
It can be helpful to connect with other believers for support and encouragement. Consider joining a small group or seeking out a mentor or spiritual guide. As Solomon wrote, "Two are better than one…If either of them falls down, one can help the other up" (Ecclesiastes 4:9,10).
Pray and seek guidance
Finally, talk to God through prayer and ask for His guidance and strength during difficult moments. Trust in his plan and don't rely on your own strength and wisdom. It can be hard to understand why things happen the way they do, but it is important to trust that God has a plan and a purpose for everything that happens in our lives.
Conclusion
Remember that trusting God does not mean that things will always be easy, but it does mean that we can find hope and peace in His love and care for us. Lean on your faith when you're confused and don't know what to do when God pushes you to the edge. Know that He is always with you.
Check out some of our other posts!