"On the seventh day God completed the work he had been doing; he rested on the seventh day from all the work he had undertaken. God blessed the seventh day and made it holy, because on it he rested from all the work he had done in creation" (Gen. 2:2-3).
Consider that for a second: the God who built the cosmos and all its parts took a break. God didn't have to do that. Is there a reason for Him to take a break? Rest is vital, if not essential, to our wellness. On the seventh day, God rested to make a point. He hoped to be a role model for us all.
Our Idolatry Of Work
Work has become a false god to many of us. Work is highly valued in our culture, especially when seen as distinguished or financially rewarding. Today, most of us link labor solely with financial gain rather than viewing it as a means to a greater purpose, like gathering food for the table. Working longer hours is the only way to increase one's salary or climb the corporate ranks.
What about downtime? Why is sleep deprivation a problem in today's society? We have fooled ourselves into thinking that work is the key to success. As a result, in our pursuit of doing, we often overlook the value of being.
To illustrate the futility of labor without rest, the Psalmist writes, "It is vain for you to rise early and put off your rest at night, to eat bread earned by hard toil— all this God gives to his beloved in sleep" (Ps. 127:2).
That's why skipping out on rest isn't just bad for our health but also looks terrible on us. Why? It seems that when we work hard for anything, like money or belongings, we take credit for it and don't give credit to our providential God.
Rest Is A Display Of Trust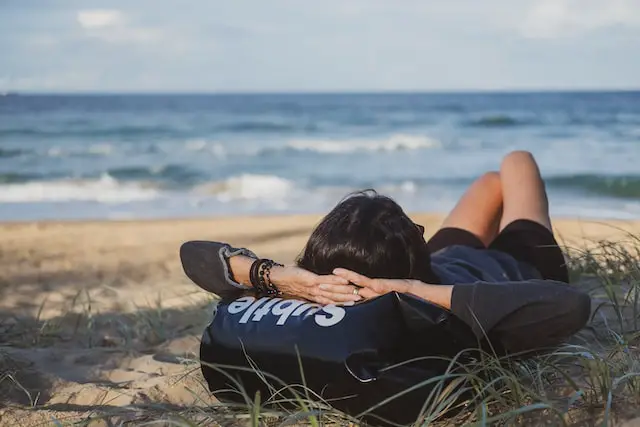 To sleep is to find a haven in God's arms. Having faith that God will take care of all the little things in life allows us to relax. We are "worth more than many sparrows," so we may take a breather and enjoy ourselves without feeling like we have to micromanage every aspect of our lives (see Mt. 6:26). If birds and flowers don't care about weathering storms and blooming in the face of hardship, then we shouldn't fret about our preservation, either.
Working excessively may imply a lack of confidence in God, which equates to a lack of faith.
There is a spiritual and physical renewal that occurs during rest. We can recharge by spending time alone, in quiet reflection, perhaps while strolling through a park on a cool fall day or listening to the evening song of a bird. For those of us whose days and weeks are so hectic that we hardly have time to pause and catch our breath, rest may be like a salve for the spirit.
Getting some rest helps us recharge and re-center. It resets our priorities and reminds us of what truly matters: our connection with God, the well-being of our loved ones, and the growth of the communities God has placed us in. Wealth comes and goes, but the vitality God has given us is eternal and priceless. 
"For where your treasure is, there also will your heart be." (Mt. 6:21) This means that rest is vital to our fellowship with God.
Resting invites us to step down and relax.
Put on the brakes for a day and see what transpires. As your physical energy returns, so will your emotional and spiritual vitality. Even while work is important, we should never neglect our health or happiness in favor of promotion or financial gain. 
When our thoughts are anchored in prayer, we want to take breaks and recharge. We can best hear God's whispers and stirrings in our souls during solitude and reflection.
In calm times, we can see ourselves as we are and were intended to be. God avoids the distractions and activities of our everyday lives and prefers to join us in the place we create for rest. So, when you can relax, unload your heart so that God can refill you to capacity once again. You may give more of yourself without feeling resentful or depleted when your heart is full of God's love and presence. Today is a day of rest. Let go and let God.
Three Forms of Rest on the Sabbath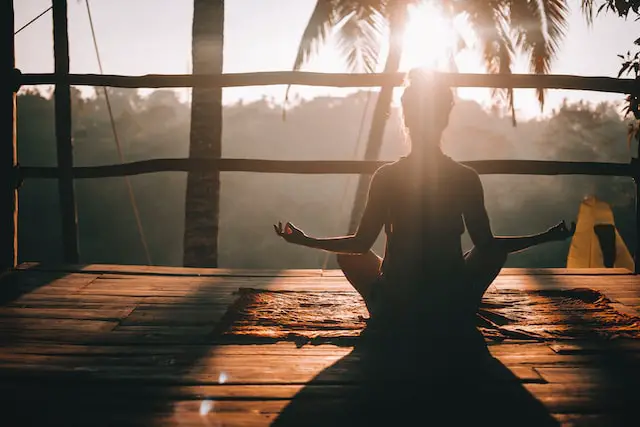 God provided the Sabbath day so people may worship Him and take a break from their busy lives. Sabbath rest comes in three main forms, all intertwined and meant to maintain us in good standing with God.
Physical Rest
The people of God were to labor six out of seven days of the week but not at all on the seventh. God has a better understanding of the human body than we have. Those were his creations!
He planned for us to get enough rest, eat well, and exercise. When we work hard, our systems need time to relax and recover so that we can return to it stronger and more capable than before. Not just our physical health might suffer from a lack of rest, but also our emotional and spiritual well-being.
For an excellent illustration of the value of physical rest, see 1 Kings 19. Fear and despair overwhelmed Elijah. People who were out to murder him were hot on his trail. In a vision, God urged Elijah to stop for food and rest before continuing. Elijah did just that, and he accomplished tremendous things for God.
Mental Rest
Work is often reduced to physical exertion, but it involves much more. Even Old Testament kings, generals, and leaders had a day off on the Sabbath. The mental downtime was much-needed for them. Ask yourself this: Have you ever been completely mentally drained after a particularly challenging exam? Even our minds need time to recharge. Continuous mental stress and activity increase the risk of mental health problems, including anxiety and depression.
Don't forget to take a break and engage in something that doesn't tax your cognitive abilities too much. Meditation is widely acknowledged as one of the most beneficial ways to relax one's mind, and this view is supported by scientific research. 
It's no accident that prayer does this.  Take a seat, shut your eyes, take a couple of deep breaths, and talk to our heavenly Father when your mind becomes too crowded and overwhelmed.
Spiritual Rest
Even though we know from the Bible that spiritual rest is vital, it is typically the first type of rest we neglect or abandon. Our faith in God is more important than everything else in life.
David elaborates in Psalm 27:4: "One thing have I asked of the Lord, that will I seek after: that I may dwell in the house of the Lord all the days of my life, to gaze upon the beauty of the Lord and to inquire in his temple." Being in God's presence is the ultimate goal we should strive towards.
Consider it for a second. When things get hectic, what is the first item to get cut? Is it your hour of prayer? Is it time for your Bible study? It's easy to let ourselves become sidetracked by the day-to-day grind, and in the process, we end up putting secondary priorities ahead of those that matter the most.
If "the devil can't make you bad," the preacher Adrian Rogers stated, "he'll make you busy." The devil wants to pull you away from God, so he'll try to keep you busy with little matters. Never let your devotional time with the Lord fall by the wayside, no matter how hectic life becomes. A spiritual recharge is necessary for everyone, so don't neglect it.
Check out some of our other posts!