Asking the question, "Can you be a true Christian if you don't like reading the Bible?" is like asking whether you can be married to another person without any regard for their preferences, likes, hobbies, and goals in life.
That said, it's very difficult to live the Christian life without having any affection for the Words of Christ, the main reason being the Bible is where you can read everything you need to know about loving God.
But why is the Bible so important in the life of a believer? What if I don't like reading the Bible at all? First, let's discuss why the Bible is vital to us as Christians.
The Bible as the Foundation of Christian Beliefs
The Bible is vital to the life of a believer for many reasons, but the most important one is that it's the foundation of what we believe in as Christians. We consider the Bible the word of God, which means every thought in it has been inspired by him.
God is wise and all-knowing, and his word is a source of guidance and wisdom for us, his followers. David writes in Psalm 119:105, "Your word is a lamp for my feet, a light on my path." 
This verse illustrates the idea that the Bible is a source of guidance and wisdom for those who follow God, as it is a light that illuminates their path. 
Scripture is so vital that David wrote an entire chapter about it in Psalm 119. He refers to it as God's testimonies, precepts, statutes, laws, and commandments, and that anyone who keeps them will be blessed.
Here's a point to ponder: When you buy a car, do you not read the manual? This is not to say that the Bible is merely a manual, but just as you read the manual to understand how a car works, so should you read the Bible to understand how God operates.
Other Christians describe the Bible as God's love letter to his people. This may not be a perfect illustration, but it drives the point of how important it is to read the Bible if you are a Christian. In the same way that you enjoy reading a love letter addressed to you, so should you enjoy reading God's "love letter" for you.
Is Reading the Bible Considered "Works?"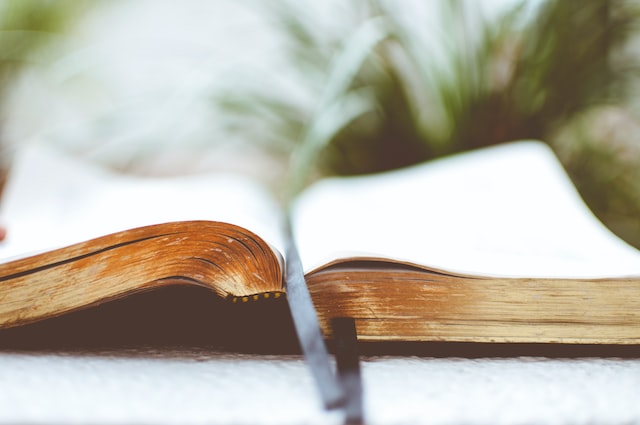 Many people who say they are Christians argue that they are not required to read the Bible and don't feel the need to do so because they are already "saved." True enough, the Bible says that salvation is by grace alone (Ephesians 2:8-9). 
However, we need to understand that reading the Bible is not a work that earns salvation but rather an act of obedience and faith. Reading the Bible is a crucial part of our spiritual growth and maturity as Christians. Moreover, studying scripture is considered an act of worship. The Bible is the source of God's revelation and is the only way we can come to know and understand him better. 
Consider this verse from James: "Faith by itself, if it is not accompanied by action, is dead" (James 2:17). 
Is James saying that we are saved both by faith and actions? Absolutely not. What he is saying is that faith will always produce good works.
That said, reading the Bible and obeying it is considered a way to demonstrate our faith, not a way for us to earn God's salvation, or favor, for that matter.
A Changed Heart
Whether or not you love reading in general, one sign that you have been born again is that you have developed a hunger to read God's Word. Psalm 119:97 perfectly describes the emotions one has toward the Bible as a result of having a relationship with God: "Oh, how I love your law! I meditate on it all day long."
When God touches your life, he will not leave any stone unturned. He will do everything to remove whatever hinders your affection for him. He will empower you to say no to your addictions, and he will replace sinful habits with righteous ones. 
When your heart is transformed, your attitude toward God and the things he loves will also change. You will begin to love what you once hated, and that includes reading the Bible.
With this in mind, we can say that reading the Bible is not merely a requirement for Christians. When you become a Christian, you will develop a desire to read God's Word because your 
Alternatives to "Reading" The Bible
It's one thing to refuse to read the Bible, and it's another thing not to like reading the Bible the conventional way. If you don't like reading a hard copy of the Bible, you can still read God's Word through your smartphone. Just download a Bible app and read from there. 
In addition, while there is no strong evidence that people learn differently, perhaps you might want to consider listening to an audio Bible instead. Many videos on YouTube allow you to listen to entire books from the Old and New Testaments. Listening to the Word of God being read to you will have the same effect as reading the words for yourself. Also, remember that Paul wrote that faith comes from hearing, and hearing through the word of Christ (Romans 10:17).
Can You Be a True Christian And Not Read The Bible?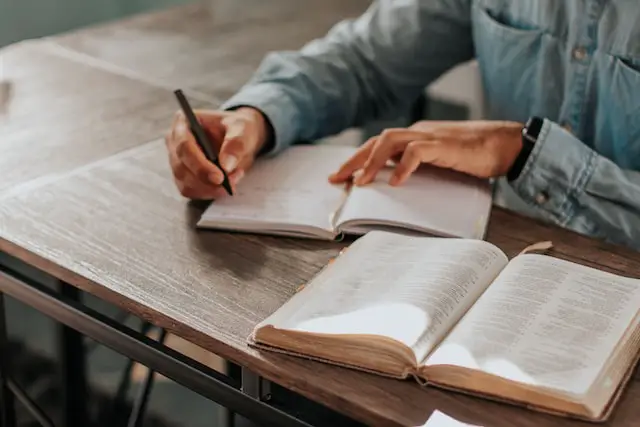 Unfortunately, you can't claim to be a true Christian if you don't like reading the Bible. The Bible is God's word. It contains God's commandments, plans, and goals for the Christian. It is the revelation of who God is and what he demands of us. If we say we are Christians and refuse to read the Bible, it's time we evaluate ourselves to see whether we have been genuinely converted or not.
What about those who do not know how to read? Or those who do not have access to a Bible? This is a common argument by those who say they're Christians and simply don't like to read the Bible. 
There are certain places in the world where carrying the Bible is prohibited. China is a good example. Sometimes, only one person out of a hundred has a complete copy of the Old and New Testaments. Do you know what Christians do in such places? They either take turns keeping the Bible or tear the pages and distribute them so that everyone has at least a portion of scripture they can memorize.
This shows us that there is no reason for us who have unlimited access to the Bible not to read God's word. Unless you live in a region where reading the Christian Bible is prohibited, you truly have no excuse not to read God's word.
In conclusion, as the basis for our beliefs and a source of instruction, knowledge, and revelation from God, the Bible is an indispensable component of being a Christian. 
Reading the Bible does not earn us salvation. Rather, it is an act of obedience and faith that shows our devotion to God. It is not a requirement but rather a natural result of a transformed heart that loves God. A passion for reading the Bible will come naturally as a result of a transformed heart and a closer connection with God. 
Check out some of our other posts!