The Bible is full of wisdom about how to live a good life. In fact, the whole book can be seen as one big story about how God's people learn to live in accordance with his truth. In this blog post, we will look at five key passages about truth from the Bible. These verses offer valuable guidance on how to live a truthful life and walk in integrity before God and others.
Top 5 Bible Passages About Truth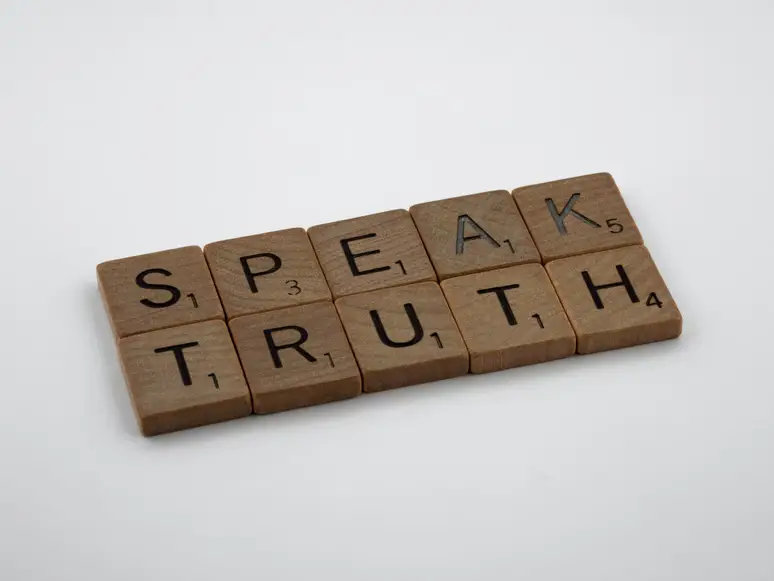 Passage #1: Proverbs 12:22
"The LORD detests lying lips, but he delights in people who are trustworthy." This verse teaches us that God hates dishonesty and loves those who are truthful. We should strive to be people of integrity who can be trusted, knowing that this is what pleases God.
Passage #2: Colossians 3:9
"Do not lie to each other, since you have taken off your old self with its practices." This verse speaks to the importance of honesty in our relationships with others. When we are honest with one another, it builds trust and creates a foundation for healthy and meaningful interactions.
Passage #3: Proverbs 6:16-19
"There are six things the LORD hates, seven that are detestable to him: haughty eyes, a lying tongue, hands that shed innocent blood, a heart that devises wicked schemes, feet that are quick to rush into evil, a false witness who pours out lies and a person who stirs up conflict in the community." In this passage, we see that God hates lying and deception. He also hates those who spread gossip and cause division among people. We should avoid these things if we want to live in a way that is pleasing to God.
Passage #4: Ephesians 4:25
"Therefore each of you must put off falsehood and speak truthfully to your neighbor, for we are all members of one body." This verse tells us that we should be honest with one another because we are all connected. When we lie or withhold the truth, it hurts not only ourselves but also those around us.
Passage #5: Leviticus 19:11
"Do not steal. Do not lie. Do not deceive one another." This passage speaks to the importance of living a life of integrity and honesty. We are to avoid things like stealing and deception, which can harm others and ourselves. Instead, we should strive to live in a way that is truthful and just.
Final Thoughts
These are just five of the many passages in the Bible that offer guidance on how to live a truthful life. As you read through the Bible, look for other verses that speak to this topic. Ask God to help you understand his truth and apply it to your life. Seek wisdom from him so that you can live a life that is full of integrity.
What verses would you add to this list? Share your thoughts in the comments below!
Check out some of our other posts!