Jesus' sacrifice and righteous reign are the only solid foundations for hope. Resting in the Lord, however, can be challenging at times. This is especially true when the world around you appears to be in crisis. How can you look to the Lord and find hope in Him while outbreaks, civil upheaval, and brutality fill the headlines of every news outlet worldwide? There's a good chance that your stress and anxiety levels are greater than usual in this age of uncertainties. So, what should you do?
Christians have access to real resources that can support them in times of need. Here are five suggestions for maintaining your faith when life seems to be falling apart around you. These strategies can assist you in weathering any storm, whether it's a worldwide catastrophe or the pressures of being a college student.
Try and trust the Lord.
This may seem like a no-brainer, but it's rather challenging to implement. We must put our faith in Him at all times. Even though it is already mandated in Proverbs 3:5, Jesus re-enforces that command here. Trust God completely; put all your faith in Him.
We should never endure any worry, tension, stress, despair, or confusion if we have confidence in God. If we truly believe in God, we may be assured that He will meet all of our material needs. We believe He will provide us not just everything we need to exist but all we can want to live a full and happy life.
It is difficult to put one's whole confidence in God. It requires us to take bold steps of faith regularly, but just imagine how wonderful life could be if we never had to deal with problems like stress, anxiety, fear, or uncertainty. Sometimes, we may have to put aside our goals and expectations to focus on God's will for us.
Although this may be challenging for most of us, let us keep in mind the promise in Jeremiah 29:11. God desires our prosperity and not our ruin. Everything He has planned for us exceeds our wildest dreams. We must rid ourselves of skepticism and distrust and put our faith and confidence in Him. Our faith will strengthen as we follow His guidance and discover the paths we were always destined to travel.
Engage in constant prayer.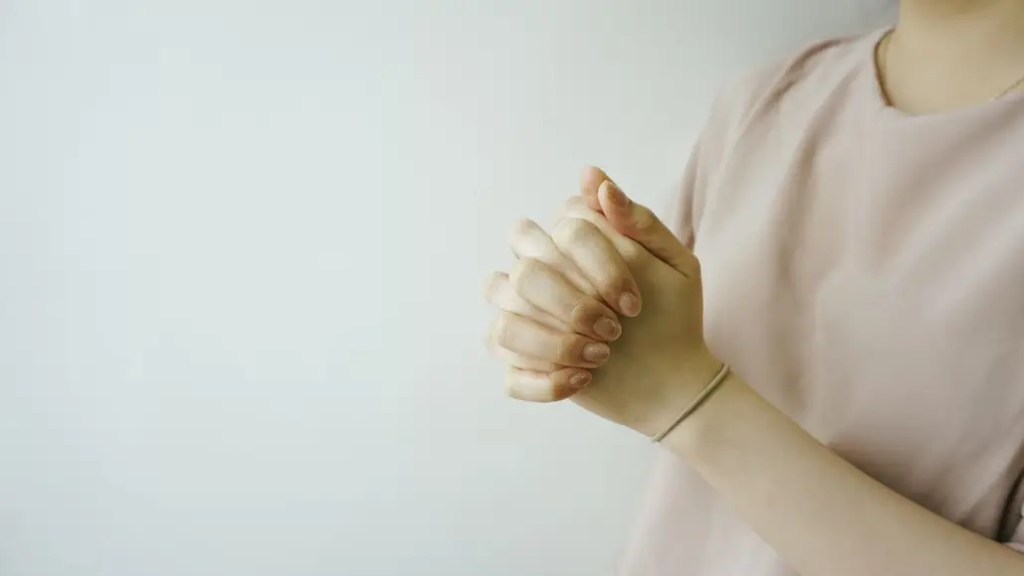 Imagine God is right there with you when you pray. In Mark 11:23, Jesus tells us to pray with certainty, knowing that our requests will be granted. In the same passage, Jesus states that it will be done for us if we do this.
Prayer is a good way to get our concerns addressed and is not a bother to God. We may entrust Him with all of our anxieties and concerns. It's acceptable to pray for God's help and ask for what we need from Him. He longs for intimate communication with everybody and to hear our voices.
Inviting God into our life and developing a stronger faith can be accomplished via regular prayer. By harnessing the energy of prayer, we will strengthen our convictions. Formal or casual, as long as you are talking with God, all forms of prayer are acceptable. God's Word tells us always to be grateful and to pray constantly. Therefore, we must continuously seek God via prayer to put our faith into action.
Just know that God hears and answers every request. Recognize that not every prayed-for request may be granted immediately or in the manner we like. But that should never prevent us from praying earnestly.
Read the Scripture and take it to heart.
God's Word is essential, and we must study it. We must carve out time to read the Bible. We must take His Word and hide it deep inside our souls. Faith in God and intercession are both facilitated by familiarity with His Word. Read His words of promise, and then have tremendous confidence that He will fulfill them. 
We can discover fortitude, encouragement, compassion, serenity, and delight in God's Word. Moreover, there are assurances of supply and rebukes to the devil and warnings against sin that may be found in the Bible. Following His teachings may improve our lives by gaining insight, knowledge, and awareness.
Remember that faith can move mountains by reading Matthew 17:20. Believe that God will provide all your wants according to Philippians 4:19. If you put God first in your finances, as in Malachi 3:10, He will bless you abundantly. What could come against you after reading Ephesians 6:10–17, where you are promised God's protection?
Putting our beliefs into practice requires looking to God's Word for guidance. By doing this, our trust will be reinforced considerably. A proverb goes, "a verse a day keeps the devil away." If you aren't already putting your faith into practice this way, this is a good place to begin; from there, you may follow God wherever He leads you.
Put God's Word into practice daily.
Since we've already put in the time and effort to learn something by reading, analyzing, and taking notes, it's time to put that information to use. Putting God's Word into practice will enrich our relationship with Him and fortify our convictions.
People who profess to be Christians might make the world a better place if they acted more Christian. This may be a very direct remark, but it accurately captures the sentiments of the majority. Although none of us is perfect, we must strive to become more devout and put God first in our daily lives.
We deeply appreciate the Good News, for growing in our relationship with Jesus, and for learning the meaning of the life we have been given. Index cards are useful for this purpose when studying the Bible. Make an effort to jot down scriptures that you know God is speaking to you, and then take steps to put them into practice in your life. Every day is an opportunity to improve upon the previous one.
Be the light for others.
My dear friend, you are the sunshine; may you shine brightly for all to see. Each of us ought to show compassion and kindness to others. The goal of our interactions should be to boost one another's spirits. We need to be positive, upbeat individuals who don't waste their time moaning.
Thankfulness and forgiveness need to become part of our daily lives. Jesus told us in Mark 11:25 that we must forgive others to get forgiveness from God the Father.
We must be generous with our time, skills, and resources to thrive. Let the people around you see not just a God-believing person but also someone who puts their faith to good use every day. Allow your acts to serve as an example of putting God first and bringing others closer to Him.
The idea is clear. It's important to start each day by doing good and being good. Encourage the spread of light, not shadow. It is indeed that simple. Freely thank others, smile warmly, give to others, not complain, use only positive language, and never speak ill of others.
Check out some of our other posts!