The psalms are some of the most beautiful and poetic passages in the entire Bible. But who wrote them? In this blog post, we will explore the question of who wrote the psalms in the Bible. We will take a look at David, one of the most famous authors of psalms, as well as other biblical writers who may have contributed to this collection of poems and prayers.
What are Psalms?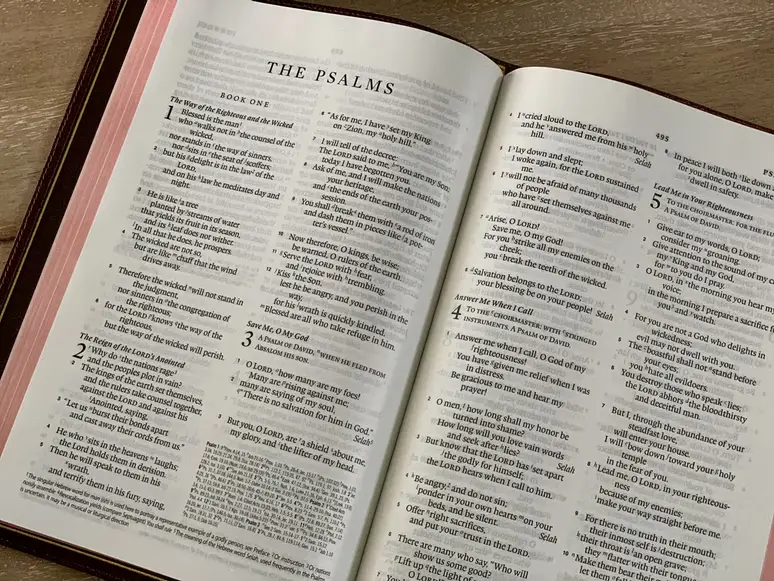 The psalms are traditionally divided into five sections, each of which is attributed to a different author. The first section, known as the "Book of Psalms," is ascribed to David. This section contains all of the psalms that are attributed to David in the title (e.g., Psalm 51). The second section is known as the "Elohistic Psalter," and it contains psalms that make reference to the name Elohim instead of Yahweh. These psalms are often attributed to the Levites, who were a priestly class in ancient Israel.
The third section is called the "Asaphic Psalter" and includes psalms ascribed to Asaph, who was a musician in the court of King David. The fourth section is called the "Psalms of Solomon" and contains psalms that were probably written during the time of the Hasmonean dynasty (ca. second century BC). Finally, the fifth and last section is called the "Hallel Psalms" and includes psalms that were sung during Jewish festivals of praise.
Who Wrote Psalms?
The book of Psalms is traditionally attributed to King David of Israel. David was a great warrior and leader, but he was also a man of profound faith. Many of the psalms that bear his name reflect this deep faith, as well as his intense love for God. However, not all scholars believe that David was the sole author of the Psalms. Some believe that other writers, such as Asaph and the sons of Korah, also contributed to this collection.
There is no definitive answer to the question of who wrote the Psalms in the Bible. However, there is no shortage of theories and opinions on the matter. In the end, it is up to each individual to decide who they believe is the author of these beautiful poems. Whether it is David, Asaph, or someone else entirely, the Psalms remain an essential and moving part of the Bible.
What do you think? Who do you believe wrote the Psalms in the Bible? Let us know in the comments!
If you enjoyed this blog post, be sure to check out our other posts on the Bible. We have something for everyone, from beginner to expert! Thanks for reading!
Check out some of our other posts!