In an attempt to challenge a Christian's faith, unbelievers often ask, "Where did God come from?" To rephrase: who made God? So when did God first appear? Just how did God get to be Him?
Due to His eternal nature, the argument itself is fundamentally fallacious. He was not created out of anywhere; He has always existed. Skeptics may counter a Christian's usual line of argument on God's eternity with the remark, "But doesn't something have to be created for it to exist?" How, therefore, can God be existent if he has no beginning?
Again, there are several pitfalls to that line of inquiry. Let's start with the obvious: if He was created by someone or something, who created whatever it was that made God? The process would repeat indefinitely if each being were to create another being. This is not possible.
According to Aristotelian thought, we need to have an unmoved mover to end the infinite recurrence of the same creator. We need God.
This article will try to explain where the word "God" came from, who or what created God, what it means that God is all-knowing and all-powerful, and how we can have confidence that He exists.
God — What Does It Mean?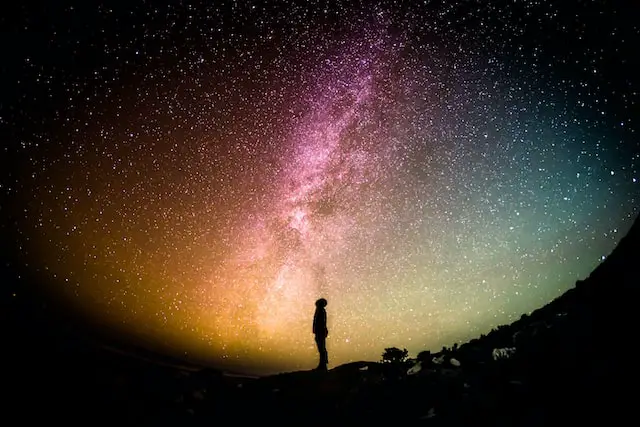 It's unclear where the word "god" first came from. According to the Online Etymology Dictionary, our English term originates from a Greek word meaning "to pour." Still, it could also have been impacted by various other languages and cultures. However, the idea of God predates that time.
Many names know our God in Hebrew, but Elohim refers to a false deity in the first of the Ten Commandments (Exodus 20:3). The word is commonly used to refer to authoritative figures or the divine.
The names Jehovah/Yahweh (Genesis 2:8), the eternal God, and Adonai (Genesis 15:2), which can be translated as "Lord" or "Master," are just two of the many names for God that appear in the Old and New Testaments.
Who Made God — According To The Bible
The Bible presents a unified idea about God: God has always existed. He is God. He is now and was then and will be.
The universe's Maker is an unmade creation. Without a beginning and a conclusion, he is eternal. Simply said, he is the unchanging, everlasting Being.
In the Bible, we learn the following about God's creator:
God The Father is Eternal
According to Isaiah 40:28, God is everlasting, which is another way of saying that he is eternal in terms of his essential core (Rom. 16:26; 1 Tim. 1:17). He has existed "from everlasting to everlasting" since the beginning of time.
Even before the physical world was spoken into existence, He had always been there (Psa. 90:2).
God is a Self-Existent God
Moses received a revelation from the Lord that identified him as "I AM THAT I AM" (Ex. 3:14). The statement "I AM" has its roots in the Hebrew name for God, Yahweh (which can be translated as "Lord" in the King James Version or "Jehovah" in the American Standard Version). This was the holiest name that could be given to God.
More than 6,800 instances are attributed to Yahweh in the Hebrew scriptures of the Old Testament. The word is thought to be a variant of the word hayah, which means "to be" and ultimately means "the eternal One" or "self-existing One."
God's existence is innate; he was not created by anyone or anything  He has always been.
Other Logical Points on the Father's Godhood
Another line of thought may be used to defend the Creator's eternal essence. This line of reasoning deserves some consideration.
There must be a cause for the universe's existence.
Nothingness would now exist if there had been a moment when nothing existed.
It is an axiomatic statement that if nothing exists, then "nothing" would always be the case – eternally, because nothing just stays nothing.  Nothing plus nothing is nothingness.
It's impossible for there to be anything at all if there's nothing at all. You'll go nowhere if you try to use the words "nothing" and "something" interchangeably with the same item.
Certainly, something has always been there.
Because something does exist right now, it follows that something has always been.
Let us restate the problem this way: if something exists even though nothing can cause it to, something must have always existed.
This thus begs the following inquiry. If "something" has existed forever, what is it?
An everlasting non-material spirit exists.
The "law of the excluded middle" argues that no proposition has a neutral third option in logic. Either a line is straight, or it is not.
Let's apply this rule to the situation at hand.
There's something that's been around for eons. Whatever it is, it can't be purely immaterial.  A non-material "something" must be everlasting if it can be shown that the endless "something" is not material.
Another word for "immaterial" is "spirit."
Now we need to know: what does the evidence show? Is it true that "matter" has been around from the beginning of time, or does the available evidence suggest that the everlasting "something" is something other than matter, maybe spirit?
All matter eventually degenerates.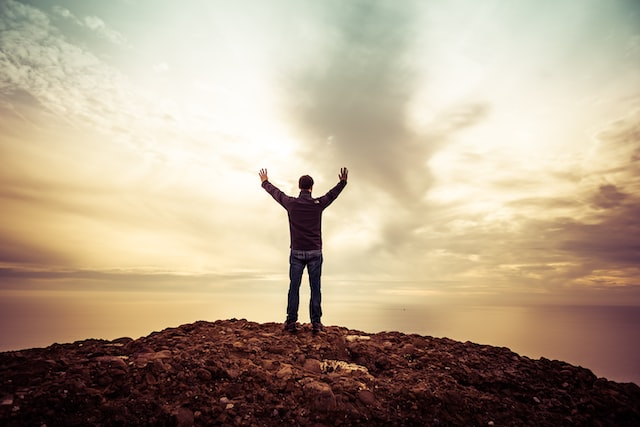 Most of the world's leading scientists agree that matter has a finite lifespan. Goddard Institute for Space Studies founder and self-proclaimed agnostic Dr. Robert Jastrow writes about his view of the Big Bang and the origins of the cosmos in his book Until the Sun Dies.
When he says, "the first particles of matter appear," he means that matter didn't exist until that point. He then states categorically, "modern science denies an eternal existence to the Universe?"
Not a single shred of evidence suggests the cosmos has always existed. Science reveals itself in its attempt to put an "age" on the universe.
Thus, there must be a non-physical, non-material spirit that has always been present.
Since something must have always existed, and since it's not made of matter, a logical thinker must conclude that whatever it is must be immaterial.
That which is non-material and eternal must be spirit.
This ethereal Being is called God in the Holy Scriptures. "God is spirit?" (John 4:24) – an everlasting, uncaused cause and eternal spirit.
To conclude, God's eternality is attested to by both the Bible and reason. He is unmade. Thus, he is and always will be God. The eternal I AM is who he is. He wasn't "created" by anyone else. It's as simple as that: he IS.
How Can We Know God Is Really There?
God's fingerprints are throughout the universe. All of creation's inexplicable intricacy leads to a designer. God loves and values his creations, as evidenced by giving them both aesthetic and functional merit.
If we're going to be rational about it, we need to think about how the universe was created in the first place. According to the second rule of thermodynamics, there is a finite amount of space in the cosmos. Something limitless must have been the source of its creation. It has to be something omnipotent, personal, and everlasting because of the mathematical patterns and intricacy we observe in creation.
All of creation is evidence of a Creator (Psalm 19:1-4)
This begs the question: who made God, and where did God originate from? Simply put, no one made God, and he has always existed.
On the other hand, he did make us. His imprint is everywhere we see. God's boundless essence, caring spirit, might, and wisdom is all demonstrated via creation. Our Father desires a personal relationship with his creation more than any other deity offered in any other religion.
Check out some of our other posts!