Communion is a religious ceremony that celebrates the relationship between God and humans. It is a time when Christians come together to remember the Last Supper that Jesus had with his disciples, and to receive Holy Communion. This sacrament represents the spiritual food that sustains believers on their journey to eternal life. In this blog post, we will explore the meaning and symbolism of communion, and discuss how to explain it to children.
What is Communion?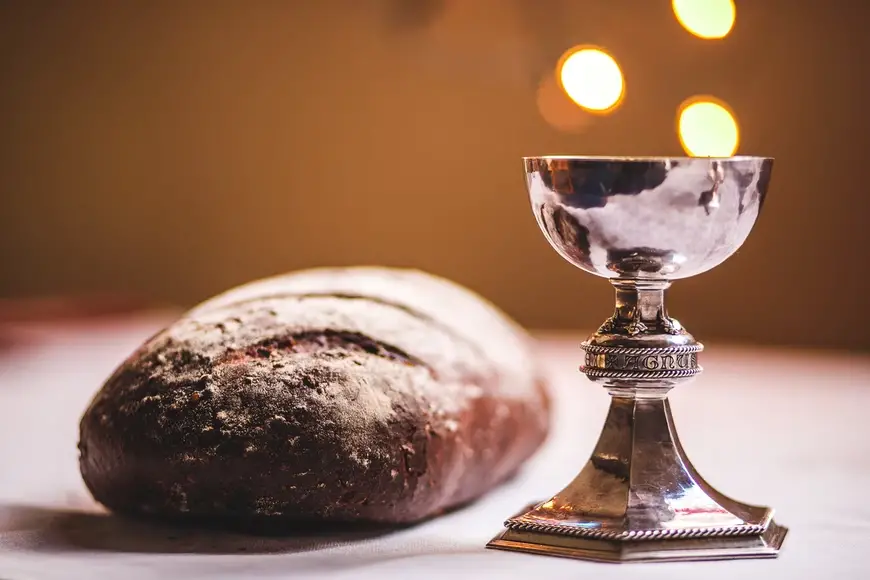 The word "communion" comes from the Latin word communio, which means "to share in common." When Christians partake in communion, they are sharing a meal that is sacred and holy. This meal symbolizes Jesus' sacrifice on the cross and his gift of eternal life to believers.
Communion is typically celebrated during a worship service and is usually led by a priest or pastor. The bread and wine that are used for the sacrament are blessed before the ceremony begins. Once the blessing is complete, everyone in attendance is invited to come forward and receive the bread and wine.
The bread symbolizes the body of Christ, and the wine symbolizes his blood. When Christians eat the bread and drink the wine, they are participating in a mystical union with Christ. This act reminds us of our need for salvation and our dependence on God's grace.
If you are explaining communion to children, it is essential to emphasize that this special sacrament should be treated with reverence and respect. You can explain that the bread and wine represent the body and blood of Jesus and that when we partake in communion, we are joining him in his sacrifice.
It is also important to emphasize that it is not a magic ritual; it is an act of faith. Participation in communion does not guarantee salvation, but it is a sign of our commitment to following Christ.
Final Thoughts
Have you ever been to a communion service before? If so, what was it like? Did this post help you understand the meaning and symbolism of communion better? If you have any questions about the sacrament or would like to share your own experience with this sacrament, please leave a comment below! We would love to hear from you. Thanks
Check out some of our other posts!