There are many famous Bible verses that Christians know and love. One of these is 1 John 4:16, which says "God is love." This simple statement packs a lot of punch, and it's worth taking a closer look at what it means. In this blog post, we will explore the meaning of this verse and discuss how it can help us live our lives in a more Christ-like way.
What is the "God is Love" Verse?
When we think about the love of God, we often think of it in terms of human love. But the Bible tells us that God's love is much different than ours. His love is perfect and unchanging, while ours is flawed and constantly changing. Additionally, His love is completely voluntary, while ours often depends on how we feel at the moment. Simply put, God's love is completely different than ours, and it's important to understand that when we read this verse.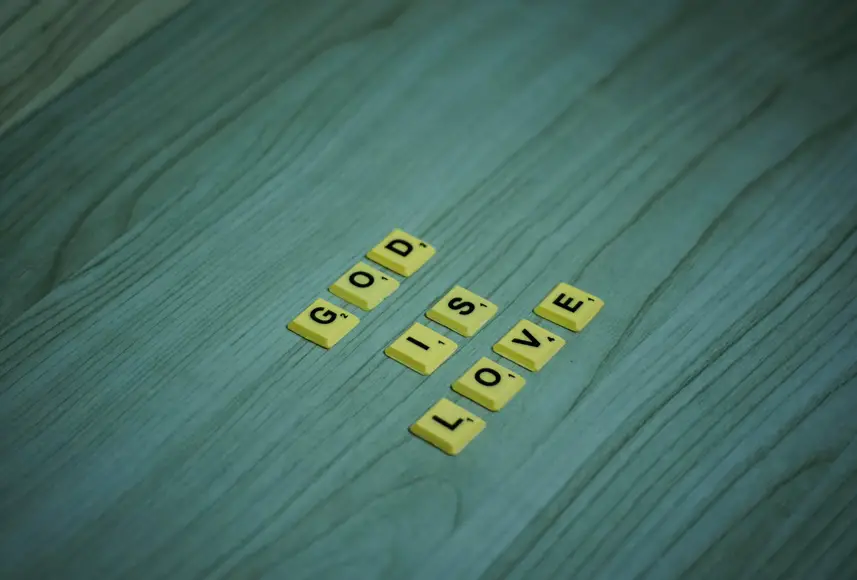 So what does it mean when the Bible says that "God is love?" Well, first of all, it means that He is the source of love. Everything good and beautiful in this world comes from His love. Additionally, it means that His love is the ultimate goal that we should strive for in our lives. When we live our lives in accordance with His love, we will find true happiness and fulfillment.
If you're wondering how you can start living your life in a way that reflects God's love, there are a few things you can do. First, make an effort to love others unconditionally, just as God loves you. Secondly, strive to forgive those who have wronged you, as God has forgiven you. Lastly, take some time each day to reflect on how much God loves you and give thanks for His countless blessings in your life.
When we live our lives according to God's love, we will find true happiness and fulfillment. So let us all strive to understand and apply this important verse in our lives.
Check out some of our other posts!