The question "How old is God?" may seem like something we've all asked in Sunday School, but it's not quite as foolish as it sounds. In reality, answering this query reveals some critical facts about God's character.
Is there any indication in Scripture that there was a time before Him? If not, then what does it say about God?
Does the Scripture Explain God's Age?
In contrast to many other faiths, the Bible does not mention a god born by other gods (for example, the Olympians came from Gaia and Uranus, etc.). It begins with God creating the universe but gives no background on God or his activities before this.
It has been contended by biblical scholars that Ezekiel 28:11-19 and Revelation 12:7-9 reflect occurrences in heaven preceding the first day of existence. From this perspective, Satan is both "the king of Tyre" in Ezekiel and "the huge dragon" in Revelation. He is an angel who turned his back on God and sparked a conflict in heaven. This conflict resulted in Satan's fall "like lightning from heaven" (Luke 10:18), after which he assumed the form of a serpent in Eden's garden.
The Bible doesn't provide more specific information on what God did before he created the world than what has already been mentioned. However, many verses in the Bible describe God's character. These depictions of God share the idea that he is timeless and has always existed.
The Bible says this about God's age: He is everlasting and immortal; there is no beginning and no end to His existence (Revelation 4:8; 1 Timothy 1:17, 6:16).  Thus, He cannot possibly age. The Bible describes God as "The Alpha and the Omega," "Who is and who was and who is to come, the Almighty" (Revelation 1:8).
How Is God Eternal?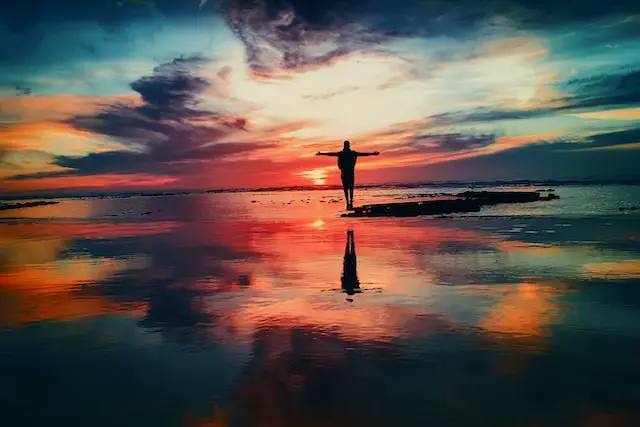 Life's experiences have their beginnings and endings, just like everything else. As a result, it's hard for us to conceptualize an immortal entity. Surprisingly, reason demonstrates that our universe needs an everlasting creator.
In her essay "Where Did God Come From?," Hope Bolinger observes that the discussion of God's beginnings inevitably leads us to Aristotle's argument for an "unmoved mover." Aristotle is saying that if there was a finite entity that created the universe, then something must have produced that being. And whatever it was that gave birth to that being. And so forth, and on forever.
This leads to a circular argument in which there are an endless number of creators. Peter Kreeft's First Cause Argument provides a summary of the issue, which is taken from his book Fundamentals of the Faith.
He argues that in the absence of a first cause, the cosmos is comparable to an enormous chain in which the link above it supports each link, but the total chain is supported by nothing. Without a primary reason for being, the cosmos might be compared to a train that has lost its engine. The locomotive runs because the boxcar draws it, the boxcar runs since the cattle car pulls it, and so on down the line. However, there is no motor to propel the first vehicle and the entire train. That is not possible. Therefore, the cosmos would be nonexistent if there is no first cause."
Therefore, there must have been a force that initiated everything. There must be a cause for the cosmos' motion, but that cause cannot be altered; thus, an uncreated, eternal God must have set everything in motion.
What's the Big Deal About God Being Eternal, Anyway?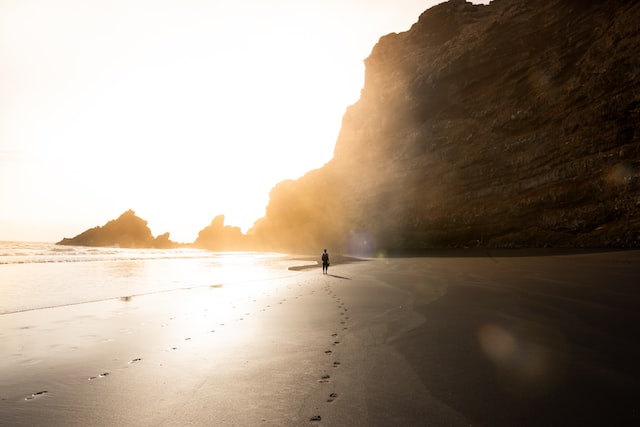 The notion that God has existed eternally does more than only explain the universe's origins. It also has ramifications for how we perceive Him and why the Bible attributes other characteristics to Him.
It's a testament to His other great traits.
Some of God's attributes, like His omnipresence and omnipotence, help to shed light on others. For instance, the fact that God is everlasting explains how God may have perfect knowledge (omniscient). A god who wasn't there at the beginning of time could not know everything. Since He has existed eternally, it stands to reason that he possesses perfect knowledge.
According to Dr. Adrian Rogers, God resides in eternity." God knows what comes before. Ultimately, God knows what will happen. God's perspective is universal and instantaneous. He knows everything already; He does not need to learn anything new. Since God has always existed without beginning or end, he is unwaveringly faithful. Since he is the same yesterday, today, and forever, we know we may put our faith in his unchanging goodness.
His Words are shown to be true.
The Bible is rife with examples of God promising good things to His people. He says Abraham's kin will establish great nations (Genesis 17:4-8). He declares that the Prince of Peace, the Messiah, will soon arrive (Isaiah 9:6-7). To those who believe in the Messiah, He offers salvation for all time (John 3:16).
If God is not everlasting, He cannot keep his word. Only an eternal God can confidently say what will become of Abraham's offspring in the far future. The one and only God who exists outside of time (and can thus see all times) can see who will come in the future. Only a God who will live forever can make such a guarantee to his followers.
It proclaims his supremacy as God beyond everything else.
Several pagan faiths with gods claimed varying degrees of authority when God unveiled Himself to the patriarchs (Abraham, Moses, etc.). The futility of these gods is a recurrent topic in the Old Testament, along with the message that God alone possesses true power.
The basic tenet of God's claim to eternity is that another deity did not sire Him, unlike Zeus and his brothers and sisters in Greek mythology. Unlike the Norse deity Odin at Ragnarok, He does not have a set date when He will die and be replaced by other deities. God existed before the universe, and He will exist when it ends.
Check out some of our other posts!