Neither actively seeking nor dwelling on retribution is healthy. God forbids harboring feelings of resentment, animosity, or vengeance. God intends for you to experience abundant compassion, kindness, and forgiveness.
Yes, vengeance is mentioned in the Bible. The Bible teaches us that vengeance belongs to the Lord. Therefore, we should not seek it out for ourselves. In Romans 12:19, Paul urges his readers not to seek vengeance. God should be supposed to reveal his wrath if he so chooses.
What Does It Mean To Want Revenge?
Humans have a natural tendency to justify violence. Most of us would like to "get even" with someone who has wronged us. According to the Bible, we should never strive to exact retribution or "get even" with another person.
God alone is capable of exacting a just punishment.  No hatred, egotism, or evil motivates his vengeance. The righteousness of God justifies His wrath. We know Him, who declared, "It is mine to avenge; I will repay," and "The Lord will judge his people," as it is written in Hebrews 10:30.
It is never a good idea to actively seek retribution. People, even our family, friends, and fellow Christians, will inevitably harm us throughout our lives. Two main emotions lead to revenge: pride and hate.
Seeking retribution is never justified, even when the wrongdoer's actions are egregiously unbiblical. To anyone, according to their deeds, God will provide reward or punishment (Romans 2:6).
God sees and will return every wrong done to you. Because vengeance belongs to the Lord and not us, we must never take it upon ourselves to interfere on his behalf (Deuteronomy 32:35).
What Do The Scriptures Say About Revenge?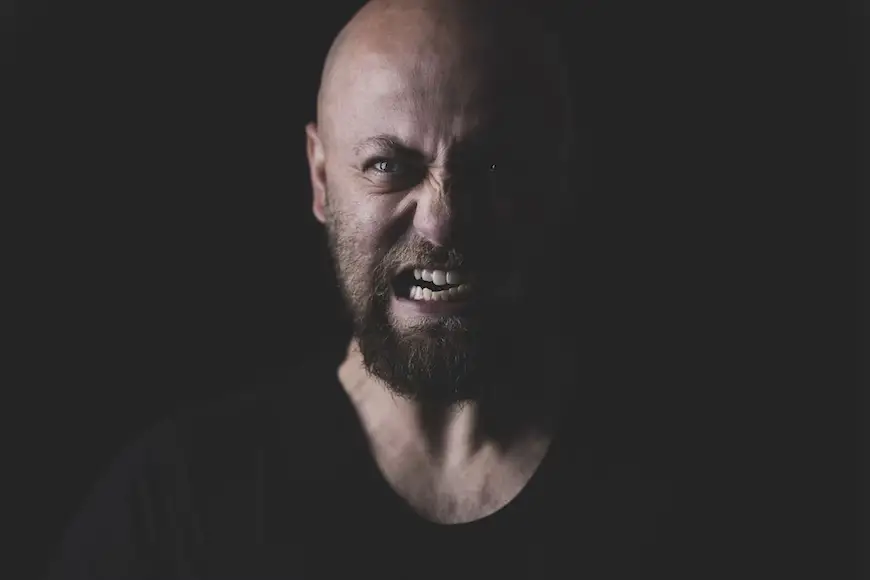 God makes it very plain to the Israelites that they are not to take vengeance. In Leviticus 19:18, God told the Israelites, "Do not seek revenge or bear a grudge against anyone among your people but love your neighbor as yourself. I  am the Lord."
As followers of Christ, we are commanded not to harbor resentment or plot acts of vengeance. In Leviticus 19:18, God commands us not to take revenge or harbor resentment but rather to love our neighbor as ourselves.
This lines up with the teachings of Jesus as reiterated in the New Testament (Mark 12:31). You should stop and pray whenever you sense the need to exact vengeance on someone. Put your hurtful or wicked adversary in prayer.
Praying for them will help you forgive them and let go of any negative feelings you may have. After some time has passed, the offender may surprise you by apologizing or making amends. You should pardon them regardless of whether they beg for it or not.
The Lord has instructed us to forgive others as He has forgiven us (Ephesians 4:32). This extends to not wanting to exact vengeance on others. Seeking vengeance, harboring resentment, or harboring hatred can only bring you pain and harm your connection to God and other people.
There is only one instance in the Bible when God authorizes an individual to exact justice in his name. This is an unusual exception, not the rule. God tells Moses to go the Israelites into war against the Midianites to clear His name (Numbers 31:1-2).
The biblical figure Moses did not seek vengeance for whatever he had done or decided on his own. That God commanded Moses to take retribution on the Midianites was the sole motivation for his actions.
Can I Seek Revenge?
Certainly not. God does not want you to live in vengeance. Revenge simply leads to more sorrow and shattered connections. God should be your first port of call when you feel the need to exact retribution. You can get beyond this temptation with his support.
Praying for the person who hurt you is another option. Praying for them can help you shift your attention from pursuing vengeance to finding ways to be of service to that person.
Your spiritual development is aided when you pray for others intending to heal them. Christians who care for their mental health never think about or act on the desire for vengeance.
Spiritually mature Christians have moved past ideas of vengeance and can focus on God instead. Wise Christians don't seek vengeance but instead pardon the offender, lift them in prayer, and put their faith in God to mete out justice.
Only the Lord, who is pure, righteous, and faultless, deserves revenge (Matthew 5:48). God alone, as the sole flawless being, can exact just punishment on wrongdoers. As imperfect beings, our wrath lacks a holy foundation.
If we're being completely honest with ourselves, we'd have to admit that most acts of vengeance are motivated by egotism. All of these crimes, including taking part in vengeance, are completely off-limits to Christians (Philippians 2:3-11).
We have no business taking part in God's act of vengeance. God will mete out His justice following His holy will, essence, and nature. Christians shouldn't go around trying to get even with the world. Getting even will just lead to more heartache and resentment.
Think of nice things rather than ideas that would lead to vengeance. Philippians 4:8, "Finally, brothers and sisters, whatever is true, whatever is noble, whatever is right, whatever is pure, whatever is lovely, whatever is admirable… if anything is excellent or praiseworthy… think about such things."
In this chapter, Paul instructs us to dwell on thoughts of retribution or revenge. Rather, we should consider what is good, genuine, fair, righteous, pure, delightful, laudable, wonderful, and commendable.
Revenge won't be on our minds if we keep these in mind. Neither actively seeking nor dwelling on retribution is healthy. God forbids harboring feelings of resentment, hatred, or vengeance. God intends for you to experience abundant compassion, kindness, and forgiveness.
A Prayer For A Vengeful Heart
Before this prayer, reflect on this: What are our true motives when we pray to God to forgive us? He promised to wash away our misdeeds in the ocean of forgetfulness. Do we accept this? Put your faith in the Lord today, as He assured us that He would wipe the slate clean and forgive us. Remember that God loves you and wants what is best for you when you confess your sins to Him.
Help us, Holy Spirit, to forgive those who have wronged us. Help us overcome our hurt feelings and learn to love without expectations. Please keep showing us Your kindness and love. Please encourage us daily to tap into the source of strength that is already inside us and aids us in whatever we do. Lord, grant us the ability to put the past in the past so that we may look ahead with hope and perseverance as we seek to fulfill the goal of our high calling in Christ Jesus.
Lord, have mercy on us for being unforgiving. Please pardon our bad intentions and our desire for vengeance against those who have wronged us. Let us be forgiven for our hatred and the fact that we have not walked in love. Forgive us for repeating what was said or done to us in our thoughts and for spreading rumors about others. Please, Lord, put on our hearts the desire to forgive and the ability to do so.
Do not bring us to the place of temptation, but rather save us from evil.
Check out some of our other posts!