Some folks argue that a fetus doesn't become a complete human until it takes its first breath. They argue that just because a fetus develops when a sperm fertilizes an ovum, it is not a living human being. When does life begin then?
Others believe that life as human beings starts far before we breathe our first breath. They claim that it is abundantly obvious from the Bible that a preborn human being is alive and enjoying life.
The beginning of human life is a divisive subject with several sub-issues that must be dealt with to provide a clear Christian viewpoint. Let's examine a few justifications on both sides of the dispute.
The Argument For "Human Life Begins at First Breath"
In every manner, God had fashioned the human, but it wasn't until he took his maiden breath that he became a living being:
"Then the Lord God formed a man from the dust of the ground and breathed into his nostrils the breath of life, and the man became a living being." (Genesis 2:7)
Several other lines of Scripture correlate "breath" and "life."
"This is what the Sovereign Lord says to these bones: I will make breath enter you, and you will come to life. I will attach tendons to you and make flesh come upon you and cover you with skin; I will put breath in you, and you will come to life. Then you will know that I am the Lord.'" (Ezekiel 37:5-6)
"The Spirit of God has made me;
    the breath of the Almighty gives me life.
Answer me then, if you can;
    stand up and argue your case before me.
I am the same as you in God's sight;
    I too am a piece of clay." (Job 33:4-6)
Although these verses suggest that man was complete in every way thanks to God's handiwork, they also suggest that he was not a live person until he took his first breath.
According to Exodus 21:22, a person will be penalized if he is responsible for a miscarriage, whereas he will be condemned to death if the mother passes away. Given that the biblical penalty for abortion is a fee rather than the death penalty, it must be evident that the unborn is not regarded as a live human individual.
But it doesn't negate the fact that a developing fetus is alive. Yes, and so are cows, worms, and trees. But being alive isn't enough to qualify anything as a human being. Humans are unique among living things because we possess souls, or every farm worker and woodchopper is a psychopathic murderer. Those of us who regularly consume meat would, too. Since even strict vegetarians and vegans get food from plants, they, too, would be considered murderers.
Even though a fetus has the potential to grow into a human being, the Bible makes it clear that murdering a fetus does not equate to killing a live person. A living thing must first be born and breathe a breath before it can be killed. What this implies is that a stillborn baby cannot be deemed human. Every single sperm can grow into a human person, but only one in a million does since the others are discarded via abortion.
The Argument For "Human Life Begins at Conception"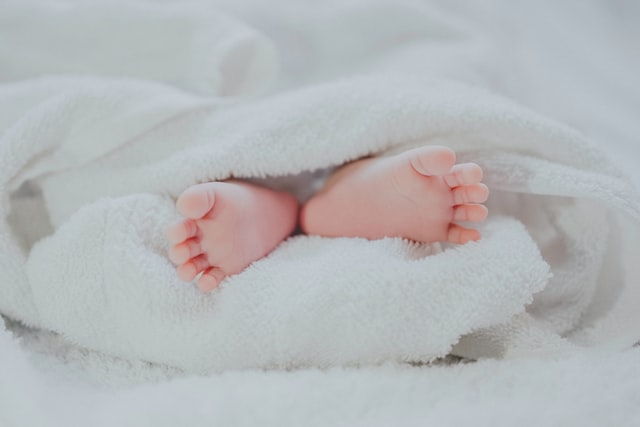 The Bible teaches that the beginning of life occurs at conception.
"For you created my inmost being;
    you knit me together in my mother's womb.
I praise you because I am fearfully and wonderfully made;
    your works are wonderful,
    I know that full well.
My frame was not hidden from you
    when I was made in the secret place,
    when I was woven together in the depths of the earth.
Your eyes saw my unformed body;
    all the days ordained for me were written in your book
    before one of them came to be." (Psalm 139:13-16)
According to the traditions of nonreligious societies, the birth of a child marks the beginning of life. To take this idea to its illogical conclusion, some individuals argue that a child's life doesn't begin until they can provide for themselves.
Although there are many points of view, the Bible clarifies that conception is the start of life. The moment of conception marks the beginning of life for an unborn child; as such, society should afford the child all the rights and protections of a human being.
Many individuals who believe abortion should be a legal point to recent developments like the reversing of the Roe v. Wade decision as evidence that life does not begin at conception. There is nothing reliable or biblical about this viewpoint. It is a false premise to assert that an unborn infant does not have a beating heart.
One's life starts at the moment of their birth and continues uninterrupted until their death. Regrettably, many pro-abortion advocates have been taught that a fetus is not human. Therefore, they see no problem with taking the life of a helpless fetus.
In addition to the mother's intuition, the baby's movements and heartbeats in the womb provide more evidence that the infant is already alive before birth. It has also been claimed that unborn children may experience pain caused by an abortion.
A fetus is a fully formed human with its own nervous, digestive, and cardiovascular systems. Each of us once sat helplessly in our mother's womb. Every one of us started living at the moment of conception. We weren't only born living. We were already alive when our parents conceived us.
Human Life's Immeasurable Worth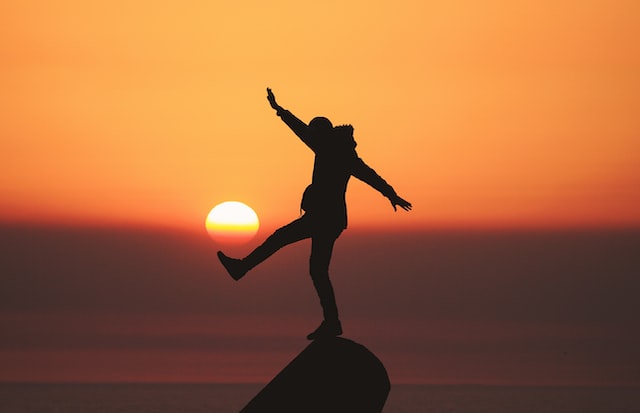 The value of human life is an issue that always arises in discussions concerning the beginning of life. As Christians, we look primarily to the Bible for guidance since it is the greatest reliable source and the book we consider the holiest. The Bible contains all the knowledge we need to live in light of the knowledge that the truth exists.
Being the one responsible for our creation, God has immense love for all of His children. He strongly disagrees with the practice of abortion for whatever cause. It's impossible to avoid hearing about school shootings whether we turn on the news or browse social media. However, many individuals applaud when they hear that abortion legislation has been passed.
From a moral perspective, this prime hypocritical example shows us that two sets of standards may apply to the same situation. We cannot safeguard the lives of future generations or save the human race as a whole if we cannot ensure the safety of innocent babies.
It is only right that the developing fetus in the mother's womb gets the same quality of life as the parents who will bring it into the world.
Many individuals, especially firm proponents of the right to abortion, may be appalled at this claim, which asserts that an unborn child has the same worth as a grown adult. Children in the womb share this quality with their creator God, just like everyone else. At one point or another, all of us were growing within our mothers' wombs, and we were spared the fate of some of our fellow humans.
The Lord holds each and every one of His children with the highest esteem. Equally, we should hold each and every child with the highest regard.
Check out some of our other posts!