Even if we don't need to, it might occasionally be beneficial to reaffirm why we should praise him.
If you're enduring horrible days, weeks, months, or years, it could seem like all your focus is on surviving, leaving little or no time for appreciation. However, since praising God transforms our hearts, we should prioritize doing so. Just to get you going, here are ten reasons to praise him.
1. Praise uplifts your spirit.
"Why am I discouraged? Why is my heart so sad? I will put my hope in God! I will praise him again—my Savior and my God! Now I am deeply discouraged, but I will remember you." (Psalm 42:5-6)
There is no question that there is a lot about the current state of the world that is depressing. However, Psalm 42 encourages us to thank God and recall his mercies while struggling.
The world is in search of optimism. We realize the one true cause for hope as disciples of Jesus. Worship is so stimulating because of this. It forces you to focus on Jesus rather than your problems.
2. Praise broadens your view of God.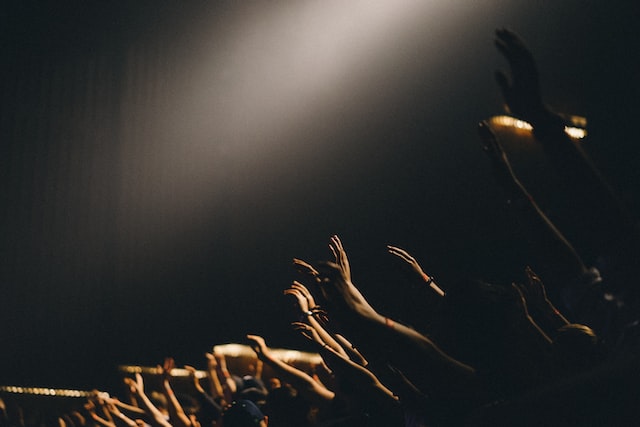 The Scriptures state in Psalm 69:30: "I will praise the name of God with song And magnify Him with thanksgiving."
When we use a magnifier on anything, it becomes larger. When God grows greater, our difficulties shrink. Either your problems will be large, or God will be large. It's all up to you.
3. Praise uncovers answers that we couldn't see before.
We all have problems in our life that we can't seem to solve. They tangle us up.
"I tried to understand all this, but it was too hard for me to see until I went to the Temple of God. Then I understood what will happen to them" (Psalm 73:16-17)
This Psalm uses the image of the temple to represent entering God's presence. The writer received his answer by adoring God.
You might have witnessed this many times. When we don't know what to do next, God offers solutions during times of worship. While praising God, the Holy Spirit gives us an idea.
4. Praise allows you to feel God's presence.
Whether you feel God's presence or not, He is always there. We don't always sense His presence, but that's due to us moving away from Him. He has not.
The most important time to worship God is when you don't sense his presence. It is simpler to act one's way into emotion than to feel one's way into an action. In truth, maturity occurs when we do what is right regardless of whether we feel like it.
"Surely the righteous will praise your name, and the upright will live in your presence." (Psalm 140:13)
5. Praise breaks down barriers and unlocks doorways.
Certain factors are undoubtedly keeping you from moving forward. You can feel that nothing has improved and that you are trapped. Although it may seem strange, this is the best moment to thank God.
While imprisoned beside Silas in Acts 16, Paul performed this action. The two agreed to have a praising activity in the late hours of the night.
Then, as they prayed, "The prison was shaken to its foundations. All the doors immediately flew open, and the chains of every prisoner fell off!" (Acts 16:26)
That narrative is a miracle and a metaphor for what God accomplishes in our existence when we worship him. Praise God when you require a release from a mindset, an obsession, or a tendency. It will shatter the bonds that have been keeping you back.
6. Praise invokes the protection of God.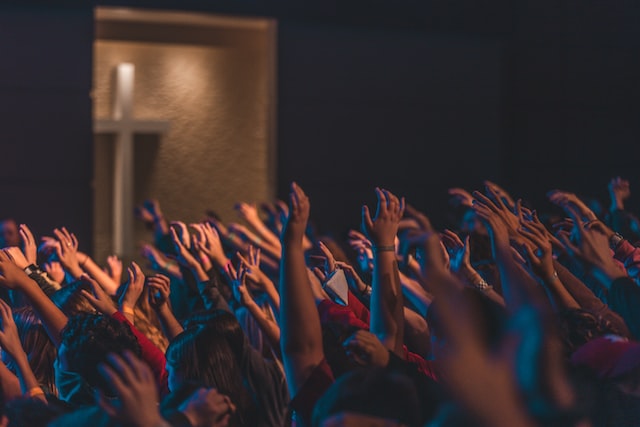 Faith is the act of praising God for a response to your request before it occurs; at that point, God will start to defend you.
The story of three hostile countries conspiring against Israel is in 2 Chronicles 20. Israel's only hope was for God to deliver them miraculously. So, King Jehoshaphat devised a novel war strategy. As the army advanced into combat, he placed a choir in front of them.
According to the Bible, the enemy was routed as fast as the Israelites began to praise God.  Praise the Lord in advance so He can fight your battles with you.
7. Praise reminds us of God's blessing.
When we are considering a significant issue, it frequently consumes all of our thoughts. Everything in our life is colored by it. This is the reason why a disagreement with your spouse tends to consume all of your thoughts.
Praise will balance things out. You'll be reminded that not all aspects of your life are negative.
"Thank God! Pray to him by name! Tell everyone you meet what he has done! Sing him songs, belt out hymns, translate his wonders into music! … Remember the world of wonders he has made, his miracles, and the verdicts he's rendered." (Psalm 105:1, 5)
When you are experiencing difficulties, you frequently think negatively. You may recall who you are and God by giving praise.
8. Praise God because He is constant.
"The grass withers and the flowers fade, but the word of our God stands forever." (Isaiah 40:8)
Being the same yesterday, today, and tomorrow is just one of the wonderful reasons to worship God. That implies that He will still love you, heal you, and deliver you tomorrow, just as He did today. He is not as temperamental as humans, who frequently change their opinions. God will continue to love you tomorrow, the day after that, and the day after if He says He does today.
9. Praising God Helps Us Focus On Everlasting Life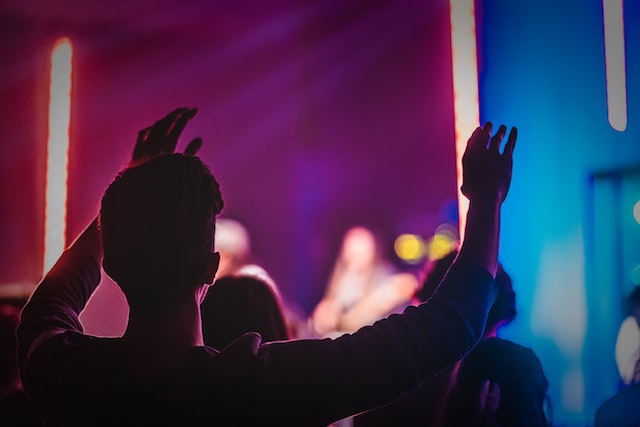 Our lives are more complex than we can perceive with the naked eye. We aren't meant to concentrate on earthly things because of this. The Bible instructs us to put our attention on the things up top. But in all honesty, it is simple to become sidetracked by material concerns. You see, things in this world look alluring and enjoyable. They improve our appearance in the eyes of men.
Though it is very difficult, we can keep our thoughts focused on God and His kingdom. How can we be certain that our thoughts have been fixed on divine things? Through giving God praise. When we thank God, we turn our attention away from the world and ourselves and onto God. We change our attention from the physical to the divine creator when we begin and end each day with praise, which helps us stay on the right path.
10. Praising God fulfills His purpose in creating humanity.
We could occasionally start to doubt our existence: the moments when others reject us, even our own families. There are times when our efforts fall short, and we don't like the way we act or even how we look.
We may conclude that we are here by accident, no one likes us, and it would be best if God erased us. But we must never forget that there is a larger reason why we are here. Therefore, it makes little difference if others dismiss us or the venture fails. God wants us to do something greater than that: praise him.
When we praise God, we serve the mission He made us. But hold on—don't we exist to serve God? Of course, we are here serve God, and serving God begins with worshiping and savoring His presence. We will have more overall happiness when we spend time worshipping God.
Check out some of our other posts!