In today's culture, it's easier to be lazy since everything revolves around you. So, is laziness a sin?
Yes, being lazy is a sin. People who are lazy cease growing. Laziness is the refusal to serve God and to accomplish everything for His greatness. It prevents individuals from leaning on the Holy Spirit for rest, even during the most trying and crazy situations.
Laziness is an evil that is freely overlooked, yet the Bible teaches that God desires His people to strive diligently for His glory and to benefit humankind.
What the Scripture Teaches About Laziness
Regarding laziness, the Bible utilizes harsh words like 'sluggards,' "slothful,' and 'worthless.' They aren't pleasant to hear and rather condemn, but they are intended to serve as warning signs to us, reminding us to abandon our sloth and connect with Jesus.
Laziness Is A Sin
Jesus shares a parable about talents in Matthew 25 to emphasize how seriously he sees laziness. Talents were significant quantities of wealth back then, and in Jesus' narrative, a master handed varied talents to three separate servants.
The first two servants utilized their abilities properly, earning twice as much as they were allocated. Their master was pleased with them and complimented them on their hard work. The third servant, on the contrary, buried his talent until his master came back, too afraid and lazy to use it in any way. His master was enraged once he learned about this.
"But his master answered him, 'You wicked and slothful servant! You knew that I reap where I have not sown and gather where I scattered no seed?'" (Matthew 25:26)
After hearing the servant's frustrating justifications, the master admonished him. He said he should've deposited the funds with the banker so he could recover with a little interest. However, because the servant was too slothful and reluctant to do so, the master disciplined him for his sinful conduct.
'And cast the worthless servant into the outer darkness. In that place, there will be weeping and gnashing of teeth.' (Matthew 25:30)
The sinful and useless servant suffered much due to his laziness, demonstrating how seriously God views laziness. Laziness is a grave sin that may endanger us and others.
Laziness Can Put Us In Peril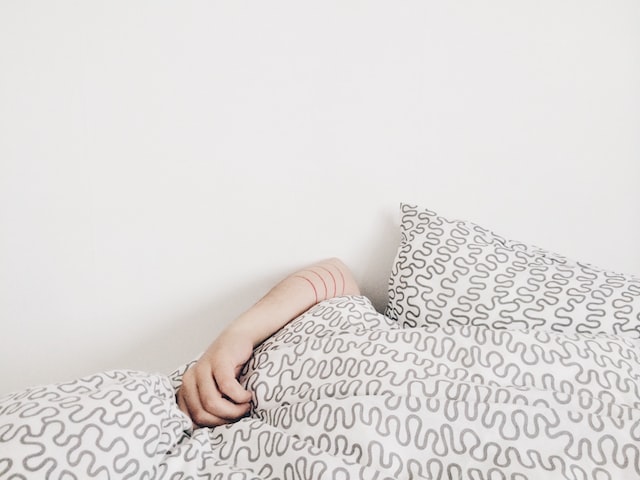 The Bible vividly emphasizes the hazards of laziness wherever it addresses it. This should serve as a wake-up call to us not to get lazy. Solomon often mentions in the Proverbs how sloth would lead to hardship, misery, and sometimes even death. God does not desire these things for us; rather, he desires that we live full and rich lives.
"How long will you lie there, O sluggard? When will you arise from your sleep? A little sleep, a little slumber, a little folding of the hands to rest, and poverty will come upon you like a robber and want like an armed man." (Proverbs 6:9-11)
However, we must exhibit initiative to enjoy the benefits, and we cannot assume that everything will be provided to us.
"The soul of the sluggard craves and gets nothing, while the soul of the diligent is richly supplied." (Proverbs 13:4)
God lavishes us with grace and everlasting love. To be saved, all we must do is embrace Jesus and repent of our sins, but it doesn't imply that living will always be simple for us as Christians. It does not allow us to be lazy.
It requires effort and commitment to create God's kingdom in our hearts and in this world, and it also takes hard work to simply live.
"The desire of the sluggard kills him, for his hands refuse to labor." (Proverbs 21:25)
Laziness endangers our life and the well-being of those who we care for.
Laziness Means We Aren't Growing
Laziness hinders growth, and we, like muscles, require resistance to develop.
Doing tough tasks and confronting them with Jesus allows us to develop resistance and strengthens our journey with God, connections, career, and personal lives. We will not understand God's word or serve others if we are lazy.
We have a great deal to say about this, and it is difficult to explain, since you have become too lazy to understand. Although by this time you ought to be teachers, you need someone to teach you the basic principles of God's revelation again. You need milk, not solid food. (Hebrews 5:11-12)
The growing process takes some time. If you're battling laziness, you require substantial nourishment to help you mature into a productive servant for the Lord. This may include seeking an accountability partner's assistance or investing more time each day studying God's word.
Don't allow criticism to overpower you. Instead, allow the Holy Spirit to help you and beg for assistance to grow spiritually, physically, intellectually, and emotionally.
Laziness Doesn't Mean You Are Resting
While being lazy is sinful, relaxing is not. God understands that we require rest to lead our lives properly and desires to provide that rest for us.
Come to me, all who labor and are heavy laden, and I will give you rest. Take my yoke upon you, and learn from me, for I am gentle and lowly in heart, and you will find rest for your souls. For my yoke is easy, and my burden is light. (Matthew 11:28-30)
Jesus is wonderful. Jesus bears our heavy burdens so that we might bear his light yoke. When we are yoked, or near him, he desires us to relax. He not only wants to offer us relaxation but also guarantees it, which is a big blessing.
Laziness is the avoidance of labor. God gave us rest as a gift; laziness does not come from Him. God designed rest to be experienced with him, in His presence, regardless of what we're doing.
God offers us rest via the grace of the Holy Spirit while we are working, when we think we have nothing left, and when everything we have to do is to rely on him. His rest and tranquility are beyond our comprehension, and we may access them at any moment through his Spirit.
In the Bible, God even commands his children to rest by establishing the Sabbath day. The Sabbath does not have to be entirely on Sunday for us; then again, even God rested on the seventh day.
God demonstrated that rest is essential, but so is labor, which is why He never provides his people a reason to be lazy but invites them to follow him.
How to Avoid Being Unmotivated and Lazy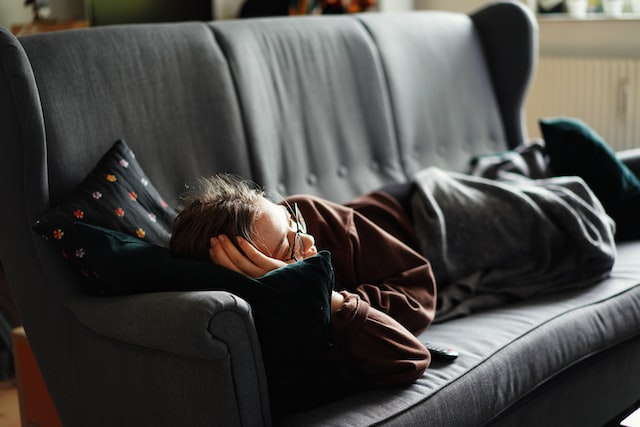 First, acknowledge it as a sin. According to God's Word, anyone who does not desire to labor should not eat.
Second, repentance. Request that God remove the spirit of slothfulness from you. Through Christ, we can be delivered from the mentality of sloth.
Third, look after your body. You will feel better if you eat a healthy diet. When you're feeling well, it's easier to get your work done.
Finally, pray. God will accompany you in this, and he wants to free you from the stumbling block of laziness. Do everything in the name of the Lord, and He will reward you.
Check out some of our other posts!