Do you have any love for God? How does one love God? Do you love Him as the Bible commands?
Praying, visiting a place of worship, singing praises to God, and contributing a percentage of your wealth to the church are just a few ways to demonstrate your affection for God. However, I t will require more than those pious deeds to love God. Furthermore, if we study the Holy Scriptures, we will understand that to love God properly, we must also love Him with all our might.
How Do We Let Our Love of God Flourish?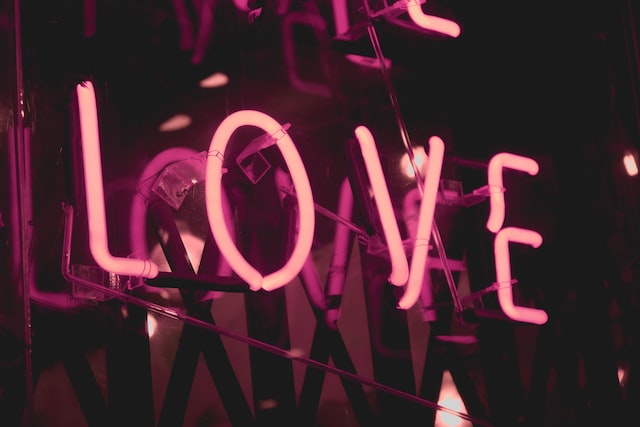 The first fundamental commandment, "love the Lord thy God with all thy heart, soul, mind, and all thy strength," is found in the Bible (Mark 12:30). But how do we go about that?
Love doesn't magically appear when you snap your fingers. It's important to build sincere love for somebody. In every relationship, you must communicate with the other person, pay attention to what they say, and show them that you care about them.
Here are the three things you may accomplish to grow your love for God.
Engage in Daily Prayer
We converse with God via prayer. And while talking candidly with somebody who feels so far away from everyone and who doesn't visibly respond to us might be difficult, it's necessary. You may start and maintain a loving connection to God by communicating openly with Him every day.
God is aware of everything, yet He wishes to hear from you. He wants to know how's your day, your difficulties, and your successes. You are encouraged to enquire of Him. He is your Heavenly Father and is concerned about everything that happens in your life.
Prayer becomes effortless and automatic when you genuinely grasp that God is our compassionate Heavenly Father and know that we are His children. You'll say prayers with a mission rather than merely praying because you need to, and you'll feel up to communicating with God many times a day.
Listen for His Voice
You must both talk and listen to communicate. God does not always respond to your questions right away. It might take several days, weeks, months, or even a year for your prayers to be answered. Despite what this would suggest, God still loves you and wants to grant your request. God will respond to you once you're ready for it because His pace is flawless, unlike ours.
So, how will you prepare? Personal revelation typically comes in little doses over time and is provided based on our willingness, humility, and preparedness. You may listen for God's replies by keeping yourself worthy, having virtuous intentions, and being willing to accept His responses.
Recognizing the Holy Ghost's communication style with you is one approach to this. It may also mean allowing a friend to be the response to your prayer, being open to the possibility that a decision you've chosen isn't the best one, and having Faith to adjust your path.
Be in the Service of God
God loves us completely regardless of what we've been doing or what we're going through. To demonstrate our love for Him, however, we must act in ways that reflect our sincere affection.
Read the Bible. By connecting our thinking and deeds with Holy scripture, we grow our love for our Heavenly Father and express that love. The Scriptures contain God's word. The Bible includes God's anointed prophets' words, narratives, and accounts. We shall get closer to Him as we study and reflect on His words and as we connect what we think, act, and speak to what we study.
Heed the commandments. The commandments are guidelines for how we should conduct ourselves concerning God and each other. God gave them. If we truly love God, we will obey His commandments, and those who do so will enjoy God's love and be in His presence.
Find somebody to help. Love of God is the primary and greatest commandment. Love for our neighbors comes in second. The best way to express your love for God is to care for and adore His children. A person full of God's love does not stop at blessing his family; rather, he explores his community, eager to bless all people. Look for people you can help around you.
Read Theological Literature
Many Christians have been duped into believing a falsehood that  "Theology is for scholars, then preachers. The issue with this remark is that it implies that only educated individuals are qualified to understand God. The word "theology" literally means "knowledge of God." Therefore, theologians are universal.
We all have ideas about God in our heads. Whether these ideas are false, profound, or superficial is the question. The development of our theology can be facilitated by systematic research.
Simply put, we must expand our theology to elevate our devotion. We need to read books that advance that understanding if we want it to be accurate and thorough.
Do not worship worldly things.
All evil arises from a desire for money (see 1 Timothy 6:10). You cannot surrender your heart to God if it is yearning for wealth. Remember that He is a God of kindness and giving, not greed and materialism.
Aside from money, avoid adoring any temporal material possessions that will eventually vanish since doing so would only lead to sins like idolatry, gluttony, jealousy, and greed, all of which go counter to what God teaches. When you begin to love God, you begin to stop desiring those earthly things.
How Do We Share This Love To Our Neighbors?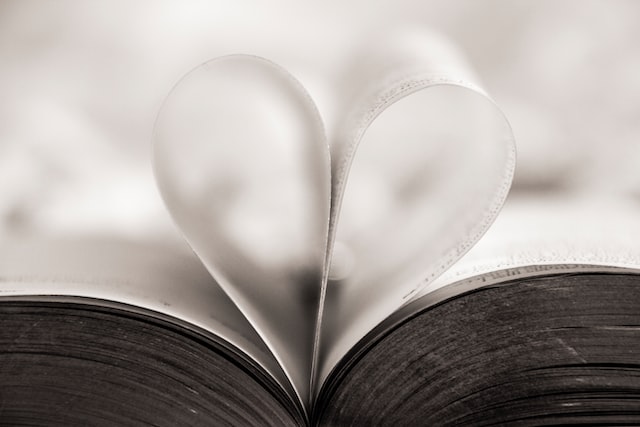 Listen to others.
Far too many voices are talking in today's society (and often screaming). Communication is constantly available via email, texting, social networking sites, and the 24/7 news cycle.
Social media has facilitated more contact but has created the illusion of genuine connections and meaningful connectedness. While being the most "connected," Generation Z is considered the loneliest.
People seldom genuinely feel heard. Commit to listening attentively, inquiring, and slowing down. Listen not simply to plan your response but also to comprehend. Allow people to express their opinions without being interrupted or criticized. Being heard and acknowledged will make a person feel appreciated and loved.
Encourage one another.
Everyone we encounter is struggling with something. Even the most "put-together" people carry a burden that keeps them from moving forward. It still could be hefty even if someone can carry it well.
How might we assist in easing someone else's burdens? Simple words of encouragement suffice.
When we encourage someone, we strengthen their spirits. Even the term "encourage" is derived from an Old French verb that meant to "make strong." We are bolstering their faith, optimism, and will to press on.
Don't be afraid to add life-giving words to someone else's situation. It won't harm anyone and will undoubtedly give them more strength throughout life.
Praying for others.
Say a prayer for everyone. Pray for them when you have time alone with God since God hears our petitions. However, remember to pray for those you are with as well.
Praying with somebody right there and then is one of the simplest ways to demonstrate your love and care. Ask, "How can I pray for you?" at any moment, during any conversation. Simply offer, "Can I pray for you? "if anyone admits being ill, stressed out, or thrilled. "
Then join in their prayers. Love them, earnestly pray for their concerns, or express gratitude to God for their great news. Watch how God moves during those tremendous prayer times.
Check out some of our other posts!