Tell me about any texts in the Bible that you think of when you hear the word "mandate."
Most people only think about the requirements in the abstract, with the Great Commission from Matthew 28:18–20 serving as an infrequent reminder.
Even while these passages represent the apex of the appeal of all Christians who have seen Christ's redeeming work, they are not the sole passages in the bible that urge us to join God on His mission.
The Bible is not only a book about mandates; it is a book of the Divine Mandate. Every passage in the Bible, from the story of Creation to the last book of Revelation, testifies to God's desire for everyone to come to Him and know peace with Him.
This is God's goal, evident throughout the Bible's grand story. Regardless of your mission perspective, the passages will challenge us to consider the Bible as our mission mandate.
Our Mandates As Found In The Old Testament
Genesis 12:1-3
"Now the Lord said1 to Abram, The LORD had said to Abram, "Go from your country, your people and your father's household to the land I will show you. "I will make you into a great nation, and I will bless you; I will make your name great, and you will be a blessing. I will bless those who bless you, and whoever curses you I will curse; and all peoples on earth will be blessed through you."
Even before God eventually brought the world's countries into existence, He devised a strategy to bring them all under his sovereignty. He chose one country, Israel, to serve as a beacon of hope for all the other nations, and He blessed them with His presence and His word so they may share it.
1 Chronicles 16:24
"Declare his glory among the nations, his marvelous deeds among all peoples."
Afterward, God firmly planted His mandate for all believers to share their testimony of who He is. To prove to the surrounding countries that He alone was God, He worked amazing deeds through Israel and commanded those who understood His power to bear constant witness to it.
Isaiah 25:1
"Lord, you are my God; I will exalt you and praise your name, for in perfect faithfulness you have done wonderful things, things planned long ago."
Far before we were ever a thought, God, in His perfect love, had already devised plans to pull His creation to Himself, and in His infinite grace, He has invited us to join in on those plans.
Psalm 22:27
"All the ends of the earth will remember and turn to the LORD, and all the families of the nations will bow down before him."
The Psalmist's vision of the day when all peoples bow down before the Lord in adoration extends well beyond Christ's first appearance. This is the dream of missions because it shows how God has kept his promise to benefit all nations, as stated in Genesis 12:1-3.
Our Mandates As Found In The New Testament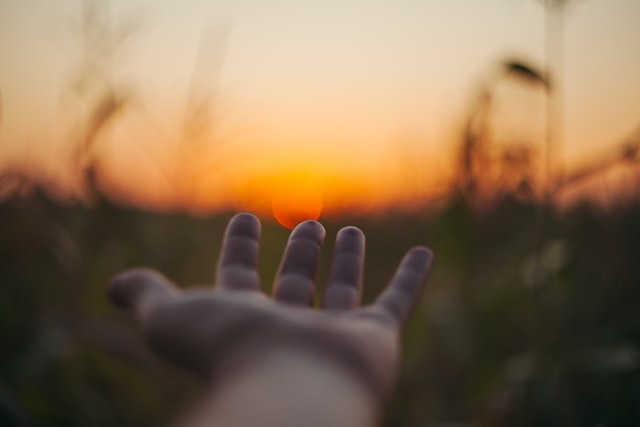 Matthew 28:18-20
"…and teaching them to obey everything I have commanded you. And surely I am with you always, to the very end of the age."
Jesus gave the disciples the charge to attest to all they had seen throughout their time with him, including his life, death, and resurrection.
John 17:18-21
" As you sent me into the world, I have sent them into the world. For them I sanctify myself, that they too may be truly sanctified. My prayer is not for them alone. I pray also for those who will believe in me through their message, that all of them may be one, Father, just as you are in me and I am in you. May they also be in us so that the world may believe that you have sent me."
Christ's incarnation into human history transformed Him into an agent of God's redemptive plan, through whom God would feed the hungry and awaken the spiritually blind. Jesus, having been the means of redemption, then made disciples, equipping them to be His church on earth for the ages to come.
Acts 1:8
"But you will receive power when the Holy Spirit comes on you; and you will be my witnesses in Jerusalem, and in all Judea and Samaria, and to the ends of the earth."
Christ's atoning sacrifice and subsequent resurrection ushered in a new era in which the Holy Spirit empowers believers to share the Good News of salvation with the world.
Romans 10:13-15
"…for, "Everyone who calls on the name of the Lord will be saved." How, then, can they call on the one they have not believed in? And how can they believe in the one of whom they have not heard? How can they hear without someone preaching to them? And how can anyone preach unless they are sent? As it is written: "How beautiful are the feet of those who bring good news!"
Now, God is calling those individuals who have listened and accepted to align their purpose with God's missions, which have remained unchanged over the years. 
2 Peter 3:9
"The Lord is not slow in keeping his promise, as some understand slowness. Instead he is patient with you, not wanting anyone to perish, but everyone to come to repentance."
Everyone is meant for salvation. God's heart yearns for every person to come into connection with Him via repentance and trust. As a result, He is patient and willing to persevere so that the Gospel might reach the ends of the globe and provide the opportunity to receive His redemption. He has given believers the task of spreading the Gospel message worldwide.
Revelation 7:9-10
God's mandate is to have people from every nation, language, and heritage worshipping before His throne, proclaiming His redemptive works and basking in His majesty. We who have been restored to Him willingly and gladly cannot disregard His desire for the Kingdom of Heaven to be revealed, not just through His own life and ministry but also through the number of individuals here on earth who declare their salvation in Him.
He wants us to make it our life's work to seek and save the lost and teach them about the God we believe in. Scripture reveals God's mandate for the world so that we might collaborate with Him to carry it out.
Check out some of our other posts!