Prayers, it is believed, are always heard and answered by God. He either says yes, no, or wait, but even that overly simplistic theology only provides some solace when it explains God's seeming silence as a "wait" response.
We must not, however, lose hope. The consensus holds that God is omniscient, has our best interests at heart, and acts (or does not act) accordingly.
How We Should Accept The Lord's Silence
Is it possible that you have prayed fervently for something, only to have God refuse your request? But what are we to do when our heartfelt prayers go unanswered?
Remember that we are not God.
Prayer should be viewed as a humbling request rather than a spoiled demand. The duty of service to God is ours. He is not obligated to help us out. Thankfully, we serve a generous God who delights in giving us blessings. However, we can't lose sight of the fact that he is still the boss. He has all the answers. Even though the path ahead appears difficult and illogical, he knows what is best for us.
Jesus' role as the Good Shepherd provides a comforting image to have in mind while we seek God's face. We're just like sheep, and sheep tend to be dimwitted. They are not able to make sound decisions for themselves. They are at a loss about where to go. Because of this, a shepherd is constantly required. In all honesty, we need to recognize that we are sheep, not shepherds. The things we think we need, or that other people need, may be completely off base.
The Father God is the All-Knowing One. He can guide us to the finest decision. We frequently come to our Father like spoiled children, asking for the impossible. And yet, it is not God's role to spoil us. He looks at us with the benign grin of a father who patiently endures their child's ridiculous demands. Sometimes, he even agrees with our nave and limited viewpoints because of his enormous and eternal love for us. Sometimes, though, he'll exclaim, "No way!" That's not going to fly."  And we, being the naive youngsters that we are, don't see why we can't have chocolate ice cream cakes every morning for breakfast. Even though God is the kindest and most compassionate Father, He cannot give us all we desire.
Submission to God's will is facilitated via prayer. Knowing that we have requested in humility and love and that the outcome is not in our weak hands but in his great and wise ones makes it simpler to accept his decision.
Remember that God might have something better in mind.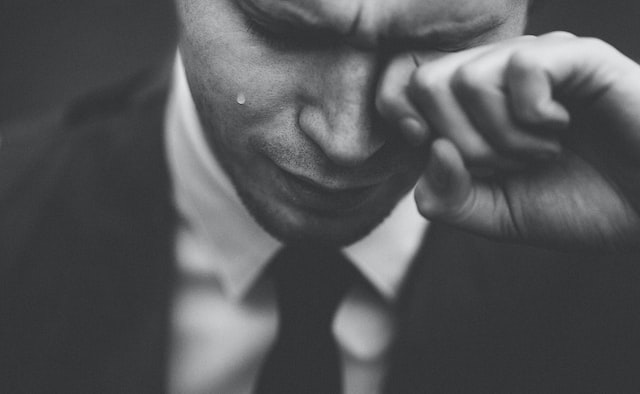 Sometimes we may look back and be grateful to God for unanswered prayers. Perhaps we now see that the car, career, or home we asked for would have been a poor fit. Jesus' plea in the Garden of Gethsemane, "Father, if you are willing, take this cup away from me; still, not my will but yours be done," was the most pivotal unmet prayer (Lk 22:42).
Because God did not grant this desperate request from his own Son, we were spared eternal damnation. We can't expect God to answer every plea if he doesn't hear the petition of his Son's anguish. However, he will help us out in the long run. Remembering to add the stipulation "your kingdom come, you will be done" to every prayer, as Jesus instructed, is all that is required (Mt 6:10).
Through Jeremiah, God reassures his people that his plans are for their benefit. "I know well the plans I have in mind for you … plans for your welfare and not for woe, to give you a future of hope" (Jer 29:11). The Catechism of the Catholic Church says, "Do not be troubled if you do not receive immediately from God what you ask him; for he desires to do something even greater for you, while you cling to him in prayer" (No. 2737).
We must be willing to receive God's response to our prayers in whatever form. This may represent a dramatic shift in the trajectory of things. An idea may come to us in the form of a single word. It can be the sudden presence of someone who answers our situation in a way we had not before considered.
Remember that it is God's will for every one of us to become saints. Perhaps his strategy will be different from ours. For twenty years at Loretto, Mother Teresa begged to be forgotten, nothing to the world, neglected and held for nothing. The Lord granted her wish.
Understand that experiencing pain is a must for growth.
One common prayer is for God to take away all pain. It might be our pain, the pain of someone we care about, or the pain of the world. It might be anything from the physical pain of an illness to the emotional anguish of a hopeless circumstance. This is a set of fair and commendable demands. Because of this, some individuals may turn their backs on God when they feel their prayers aren't being answered.
We can't point to simple explanations for our pain. There is no greater test of our faith than adversity. But if God's Son had to endure hardship, how can we assume we'll be spared?
While we know God will not remove all of our pain, he will be with us every step of the journey, just as he was with Jesus on his trek to Calvary. We might as well keep in touch with God since he is always nearby. As a result of the extra prayers we say during difficult times, we may become eternally closer to God. Indeed, suffering cannot be eradicated, but the Pope assures us that it may have significance. (No. 56 of Lumen Fidei)
We may use our pain to pray for others who are less fortunate. Our pain has the potential to save someone, just as Jesus did for us on the cross. A person with a much heavier load may pray with someone experiencing the anguish of having blood drawn.
Yet if God granted all our prayers, we would have no sacrifices. An existence like this seems like paradise. It's not, though. Life is full of storm clouds, but clouds aren't always bad. Clouds on the horizon enhance the beauty of the sun's descent or ascent because they scatter the light. Such is the nature of pain. It is a manifestation of God's majesty.
What We Should Be Praying About
We would squander less time in prayer requesting things that are not God's desire for us if we permitted ourselves to devote the rest of our prayer time to connecting our spirit more intimately with the Holy Spirit.
Once your spirit is in harmony with God's spirit, God's will becomes increasingly apparent to you as you draw closer to the Holy Spirit. The things you want to happen will start to shift. More of what is in God's Will will be what you pray for. Now that you and God are on the same page, God will answer your requests more frequently. Prayers of fellowship, rather than prayers requesting specific outcomes, are the only way to achieve this over time.
Check out some of our other posts!