For a while, everything goes smoothly here on Earth. Then, humanity is lost after only three chapters of recorded history. God could either let Adam and Eve, the fallen Christian, experience the entire cost of sin instantly, or He may lessen the impact of sin and reveal a plan of redemption. It was the latter that God decided upon. That is why the remaining books of the Bible are sometimes referred to as "salvation history."
God's First Act of Restoration
Reading through Genesis 3 too fast will cause us to miss the beginning of the restoration process. In Genesis 3:21, we learn that "the LORD God made for Adam and his wife garments of skins and clothed them." This is the re-establishment of human dignity. God hid our ancestors' sin-related disgrace by clothing them.
As for their vain attempt to hide their guilt, God remedied that, too (3:7). At the very least one animal was sacrificed, and probably more than that, to provide us with the shame-covering garments we call "clothing." The idea, as we all know, concludes in the Lamb who was killed and is worthy to reveal the scroll of redemption (Revelation 5).
As the first step in the concept of atonement via sacrifice, these shame-coverings, henceforth dubbed "clothing," necessitated the deaths of one or two animals.
The slaughtered Lamb then opens the scroll of redemption, bringing salvation to all (Revelation 5). The plan of restoration for mankind and all of creation is revealed in Genesis 3 to Revelation 22. The restoration of the ancient heavens and earth, envisioned by the phrase "new heavens and new earth," is something everyone anticipates with great hope.
What is a Fallen Christian And How Do We Help Restore Them?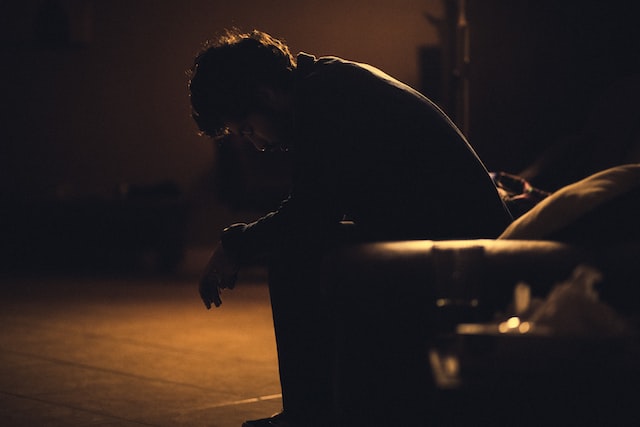 "Brothers, if someone is caught in a sin, you who are spiritual should restore him gently. But watch yourself, or you also may be tempted" (Galatians 6:1).
Or, as eloquently stated in The Message by Eugene Peterson: "If someone falls into sin, forgivingly restore him, saving your critical comments for yourself. You might be needing forgiveness before the day's out."
Who are the "fallen" individuals, and how can we assist them? This verse offers four explanations for the question.
First, sin traps them.
In some cases, the word "caught" might be used to describe a bird or animal that had been captured by a net. It's the story of a Christian whose faith was tested by an unexpected trial. Peter, who said he would never leave the Lord, did so on three separate occasions. 
It represents a Christian whose faith has been stymied because his or her leg has become entangled in the snare of evil. The bone has been fractured, and there is no way out of the situation. What are you going to do if you hear one of your brothers or sisters calling for help? Plan on leaving? If not, do you plan to assist them?
Second, spiritual persons must aid them.
In this passage, "you who are spiritual" refers to believers who are filled with the Holy Spirit and moving in sync with the Spirit's leading.
Everyone who loves the Lord and seeks to please him is included; this is not intended to depict a select group of ultra-spiritual saints. In the opinion of one author, genuine Christians would never self-identify in this way. The true test of a person's spirituality, however, is whether or not they are moved to action when they see the damage that sin has done to a fellow Christian brother or sister.
Imagine a massive army full of people serving the Lord, all marching in unison. They're singing and laughing their way along. Friends are on both sides of you as you march with this upbeat group. Singing "Shout to the Lord" and "Our God is an Awesome God" as a group is a wonderful experience.
You look around and see that your friend on the right is suddenly gone. As you turn around to go, you spot him laying by the roadside with his foot damaged by a trap that reads "Lust." His face is twisted in agony, and his left leg is splattered with blood. As you can see, he is trapped and has no way out. He begs you to come and help him with heartbreaking screams.
Where do you plan on going from here? Ahead, the army goes. Have you made up your mind to return and aid your pal? Or, are you going to go on with the rest of the cheering crowd? If you have any spirituality at all, you'll return to aid your buddy, since that's what friends do.
Third, they need a gentle approach to restoration.
In the past, the word "restore" meant both the medical procedure of fixing a fractured bone and the maintenance task of repairing a fishing net. Those who are familiar with the agony of a shattered bone may attest to its severity. 
Even though the doctor's intentions are good, he may exacerbate the patient's discomfort by being overly forceful. That's why spiritual renewal efforts need to be handled "gently," or "meekly" in the KJV.
The concept is to act fast, discreetly, and gently. You don't tell everyone about your friend's transgression while they're feeling down and out. You shouldn't go about smearing his name. Instead, you rush to his side and offer any assistance you can.
Fourth, you must approach them with care.
All of us should heed this warning. As Paul warns, assisting too much might lead to our downfall. The Devil is crafty. If Satan can entangle one Christian in sin, he has a better chance of ensnaring others.
That's why physicians regularly perform hand hygiene. They need to take precautions against contracting diseases from their patients as well as from other people. It is important to be cautious while trying to help suffering Christians lest we fall into the trap of making excuses, providing rationalizations, avoiding conflict, and allowing pity to replace the truth.
We must point out, before we abandon this worthy work, that Paul does not identify the specific sins at issue or provide a clear roadmap for how we should proceed. An open heart and a positive outlook are described in this passage as qualities that aid in restoration and healing.
Time and specifics will differ based on the circumstances and the individual. Just as there is no silver bullet that can fix everything, there is no single treatment that will work in every circumstance. We are obligated to take this seriously and respond with empathy and caution. If we're willing to accomplish those two things, the Lord can guide us.
A Prayer for our Fallen Christian Fellowmen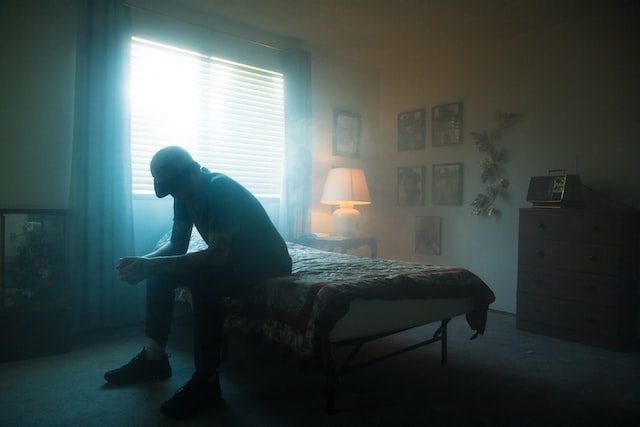 Lord of Mercy, have clemency on the lost souls who have wandered from the roads of righteousness and oneness and out of the one fold of the great Shepherd, Jesus Christ, and onto the byways of error.
Awaken their hearts and guide them back to you and your Church. Take away the blindfold that the adversary has placed over their eyes and replace it with the light of heaven.
Remove their stubborn, boastful, and conceited nature. Grant them a meek and submissive spirit. Arouse in them a deep curiosity to learn your truth and the grace to accept it. 
Amen.
Check out some of our other posts!
Why Christians Fast: The Biblical Reasons Behind Fasting