The nature of God is love: "The one who does not love does not know God, for God is love." (1 John 4:8)
God's love for humanity and the earth is unending: "For God so loved the world that he gave his one and only Son, that whoever believes in him shall not perish but have eternal life." (John 3:16)
We know God loves us, but is there anything else that deeply captures His heart? What about God? Does he have an unwavering devotion to anything? Yes.
As a Christian, the topic of God's love is central to your beliefs. It is at the center of the Christian religion. We can't help but wonder if there is anything more mind- and heart-boggling to contemplate.
God Loves Justice The Most
"On the wicked He will rain fiery coals and brimstone; a scorching wind will be their portion. 7 For the LORD is righteous,He loves justice; the upright will see his face." (Psalm 11:6-7)
God's commitment to justice and righteousness is unwavering. As much as God cares for people, they will face punishment for their evil ways. God's love for man doesn't mean He'll let go of justice and morality altogether.

"Turn away from evil and do good, so that you will abide forever. 28 For the LORD loves justice And does not forsake His godly ones; They are preserved forever, But the descendants of the wicked will be cut off." (Psalm 37:27-28)
"The LORD loves righteousness and justice; the earth is full of his unfailing love." (Psalm 33:5)
As the Scriptures above demonstrate, God's fervent pursuit of justice and righteousness is the dividing line. The idea of righteous truthfulness is not here to accommodate man; rather, man is designed to fit the standard. God is Love because of the overwhelming love and joy felt when justice, fairness, and the truth are upheld.
All of God's love stems from His devotion to what is right, just, and true, according to the Bible. The love expressed in 1 Corinthians 13 (the "love chapter") is not primarily concerned with humans but rather with the truth.
"Love does not delight in evil but rejoices with the truth." (1 Corinthians 13:6)
For generations, believers have pondered the question: "How can we say 'God is Love' when He sank people in the Great Flood, scorches countries, and lets nations burn?" Although these actions may seem unloving, they were not motivated by God's abandonment of love. He had not lost sight of the core of Agape love, a deep devotion to doing what is right, fair, and truthful.
God would never compromise His holy standards of upright judgment and honest dealing with others for the sake of sinful people. He could no longer be Agape love if He did. No longer could we proclaim, "God is Love" (Agape). Righteousness, justice, and the truth are the pinnacle of agape love and must never be compromised. The pursuit of righteousness remains the pinnacle ideal. God's unfailing love is an unwavering principle that must be upheld.
However, God did not stop trying to communicate with us.
God performed the impossible to reach us, even though we don't measure up to the standard of God's unflinching passion for righteousness.
He maintained that Righteousness should be the highest priority, yet He made a remarkable trade. For us to share in His holy holiness, He had to take on the exact nature of that which He despised.
"He made Him who knew no sin to be sin on our behalf so that we might become the righteousness of God in Him" (2 Cor. 5:21)
Then, God in Christ bore the weight of our sins and the resulting condemnation so that we would be forgiven and cleansed.
How often do you find that you've become the same thing you used to despise? They despise themselves because they've become just like their parents. Have you heard the one about how God turned into the one thing he detested? Since he was asked, he volunteered. God took on sin in our place. He puts himself in our shoes and shows us that we can break the pattern.
As much as God loved the world, he also adored righteousness. So, what do you get if you combine the two? God's love for you is unparalleled if you have accepted Christ as your Savior and have been declared the Righteousness of God.
How Does God Show His Love?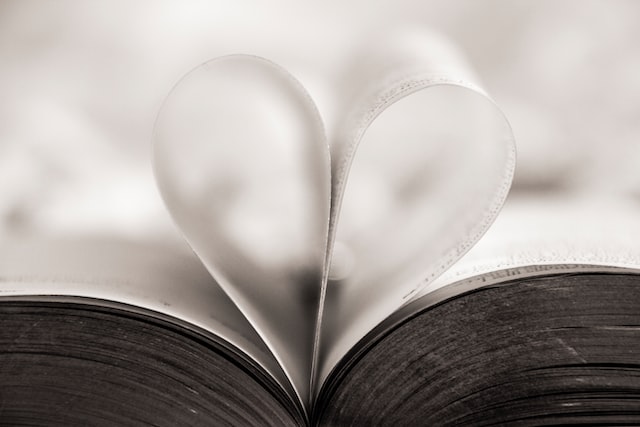 To fully grasp God's care, one must examine the effects of that passion.
The Extent of God's Love
Consider our previous passage, John 3:16, as an example of how far God's love may extend. God's love for humanity necessitated the development of a solution to our sinful position on earth, but he didn't like the idea of punishing us for it. Just what did he do? By sending his son Jesus, he could come to us in our brokenness.
One of the most intriguing things about God is that rather than expecting us to ascend to him, he made the journey the other way around. Do you recall the precise moment when you first felt God's love? You are where you are now because God's love extended its hand to you. We will be completely gone without it.
Divine Love Fixes
God's capacity to restore what was once compromised is only one example of his wonderful love. All the things that have been damaged—hopes, hearts, homes, unions, and individuals—are restored by him. God is an expert at creating masterpieces from shambles.
Just think of all the damaged individuals in the Bible that God healed and transformed.
He successfully transformed Moses from a murderer into a strong leader. Rahab, a prostitute, was transformed into a foremother of Jesus. She was David's great, great grandma. He transformed Saul from the church's worst adversary into its greatest champion. Most significantly, he has transformed our damaged lives into something lovely. It is at work here in every way.
God's Love Is Renewing
Beyond God's ability to reach and mend, the greatest gift of God's love is the way it restores our communion with God. The real disgrace of sin is not its nothingness but the isolation that prevents you from being with God. This is why God so freely grants pardons. Because of this, we can always count on his mercy in the morning. For this reason, he lavishes favor onto grace since he is always desirous of rekindling your fellowship with himself. He first restored it via the cross, and now he keeps restoring it daily because his love for you is so great.
Final Thoughts
The issue of God's love is complex. We will never fully comprehend God's care in this life, but one thing is certain: it is infinite. It's just too big to fit into a single article. Good news: God has to demonstrate his infinite love for you all eternity. Wherever you are, know that God's love is already enveloping you.
Check out some of our other posts!