The man Jesus came to Earth, but why? Does the Creator have a daughter?  After all, if God has a daughter, why not let her be the Messiah?  The idea of God's daughters is a medieval literary invention based on a biblical theme. We can't forget about you, our beloved Christian sister. Continue reading to find out more.
The Four Daughters Of God In Medieval Literature
In medieval Catholic religious literature, the qualities of Truth, Righteousness/Justice, Mercy, and Peace were personified as the Four Daughters of God.
Hugh of St. Victor and Bernard of Clairvaux, two monks who lived in the twelfth century, made significant contributions to the formation and dissemination of the concept. The text, Meditations on the Life of Christ, was influenced by Bernard's.
Inspired by Psalm 85:10, which reads, "Mercy and Truth are met together; righteousness and peace have kissed each other," this creative element is based on a biblical theme. A Jewish Midrash may have influenced the application in Christian thinking from the eleventh century in which Truth, Justice, Mercy, and Peace were the four norms of God's Throne.
The theme was significant in European philosophy. Magnus Lagabtes landslov, often known as Magnus VI's law code, was enacted in 1274–76 during Magnus VI's reign as king of Norway. Chapter 4.18 of the code, which had to be read aloud to courts and was essential in establishing a new form of procedural law in Norway, prominently features the metaphorical four daughters of God: Mercy, Truth, Justice, and Peace.
They play the crucial function of articulating the concept of equal treatment under the law, which was revolutionary in the legal system of Norway at the time.
Even when the theme evolved in subsequent medieval literature, it typically took the form of a discussion between the daughters, often in the presence of God.
Womankind as the Daughters of God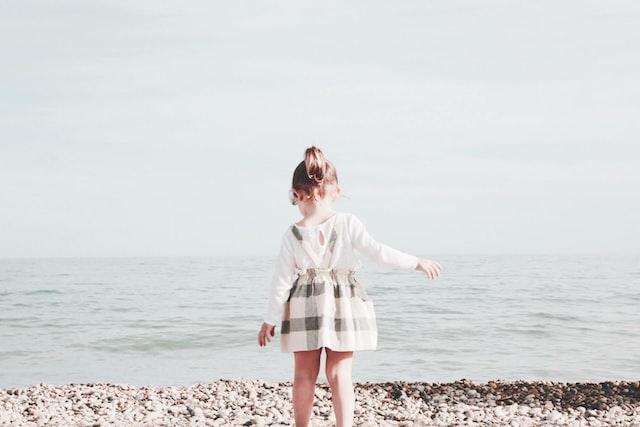 What exactly is it to be a divine daughter? Is the fact that you are a daughter of God only a cliche, or does it genuinely mean something? There is nothing clichéd about being God's daughter. Being a divine and royal family member opens doors you never thought possible.
Daughters Estranged From The Father
You must first recognize the truth about the person you were before Christ saved you to appreciate the fullness of your rebirth as a daughter of God. We both came from the outside. Sin severed our connection with God, and we had no bond with him. Lacking any solid foundation to rely on, we wandered without a proper place to call home or a family to call our own. We were spiritual orphans.
But we also know that the connection between God and us was repaired through the death and resurrection of Jesus. He reopened the door for us to join His family. We were the lost daughters, but God recognized us even from afar because He is the kind and forgiving Father.
What Does It Mean To Be A Daughter of God and Christ?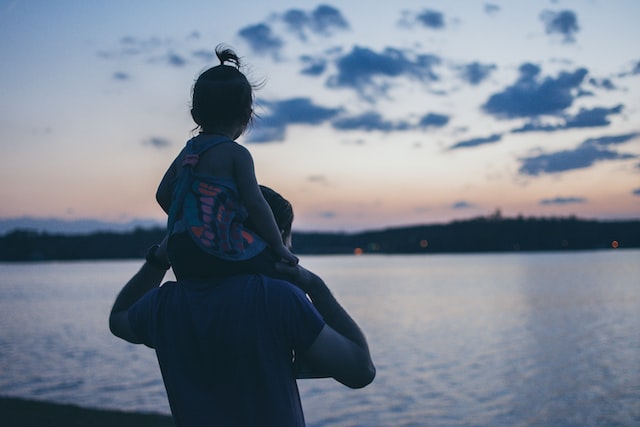 When you accept Christ into your heart, you become a daughter of God and elevate to a place of honor in his kingdom. He freely bestowed it upon you without condition, just because He loves you that much.
As a result of either misunderstanding or doubting its relevance, many of us fail to embrace our identities as daughters of God completely.
"In whom we have boldness and access with confidence through our faith in him." (Ephesians 3:12)
You have access as God's daughter.
You may approach God directly via Christ because you are a daughter of God. Its significance of it cannot be overstated. Let's simplify things a bit. 
Whenever I want to enter your house, I'll knock until you give me the key. I can get in without problems or restrictions if I have the keys. Salvation grants you entrance into God's presence on a spiritual level. Don't knock or stand at the door; you can just go right in.
Go in. Don't let anxiety or guilt keep you on the shelf. You have been granted the honor and privilege of getting to know God personally. It would be wise to get to know him and bask in his exquisite splendor. Engage with him by reading his Word, praying, and hearing what he says. Follow in his footsteps and do what he says with your life.
Your status as God's daughter gives you power.
"Behold, I have given you authority to tread on serpents and scorpions, and over all the power of the enemy, and nothing shall hurt you." (Luke 10:19)
You possess divine authority as God's daughter. You could think, "They're the ones with power, not me." or " If anyone is close to God, it's them, not me."  You've never been so wrong before. You have the power God has given you. However, you must be prepared to apply it.
Far too many of us cannot go past obstacles that God has given us the ability to overcome. However, God is already pouring melodies of liberation over us and inviting us to march in our freedom; yet, we turn to a spiritual leader to save us.
He longs for you to recognize your greatness just as He did when He first saw it; that is, as someone to whom God gave great power. Do not misunderstand; prayer is vitally necessary during difficult times. Sometimes, however, God asks us to proclaim the truth he has already proclaimed to remind the powers of evil that they have been conquered.
Being a religious figure is not necessary. Simply learn God's truth, embrace it, and declare it over your life.
It signifies you have a family.
"So then you are no longer strangers and aliens, but you are fellow citizens with the saints and members of the household of God…" (Ephesians 2:19)
As a daughter of God, you are a part of God's family. With him, you don't just have entry and power; you also have a place. If you've ever felt unloved or excluded, take comfort that such dynamics do not exist in God's kingdom. His own are the ones he would never turn down. The Bible promises that God will reciprocate our closeness if we seek him.
Your life will change when you accept your place in God's family. Instead of carrying the scars of rejection, you now have the approval symbol. Don't act like an outsider now that God has made you a part of his family.
It shows you are loved.
"So we have come to know and to believe the love that God has for us. God is love, and whoever abides in love abides in God, and God abides in him." (1 John 4:16)
Finally, you are cherished. God's love for you is unconditional, and there's nothing you can do to change it.
Many of us go through the motions of existence to get someone's affection rather than because we genuinely desire it. In our desperation, we seek a love that will never fulfill us rather than seizing the one love that can.
The feeling of love is free and does not require effort. Your birthright as a divine daughter is an eternal legacy of love. Put your hope in God's unwavering love, and stop looking for it elsewhere.
Check out some of our other posts!