Most young adults nowadays are eager to start families. The figure is in the upper 90th percentile based on the most recent and comprehensive surveys. They are, however, delaying marriage for longer periods of time than any previous generation. Several sociocultural factors, both positive and negative, are contributing to this shift. You are convinced that God has not granted you the blessing of being single because you have an intense need for marital connection and are ablaze with fire for love.
You're aware that God chooses to keep some people unmarried forever, but you're not one of those individuals. You may be asking, "Why is God keeping me single?" if you have the conviction that marriage is God's plan for you but you are not even in a committed relationship at the moment.
It's possible that this is one of those instances when God is doing something mysterious in your life. You desire to get married, and He understands that it's tough to stay alone when everyone else seems to have found someone.
God keeps you unmarried for a purpose, though, and that reason is:
No, it's not God; it's you who puts other things before marriage.
Let us now be truthful with ourselves. We didn't want being married to get in the way of us advancing in our jobs, taking on more obligations, or being assigned new projects because we didn't want it to slow us down. 
Due to the fact that we had other priorities besides marriage, we did not give much thought to the prospect of settling down with a godly partner despite the fact that the likelihood of doing so is higher.
God wants you to focus on His mission and not the things of this world.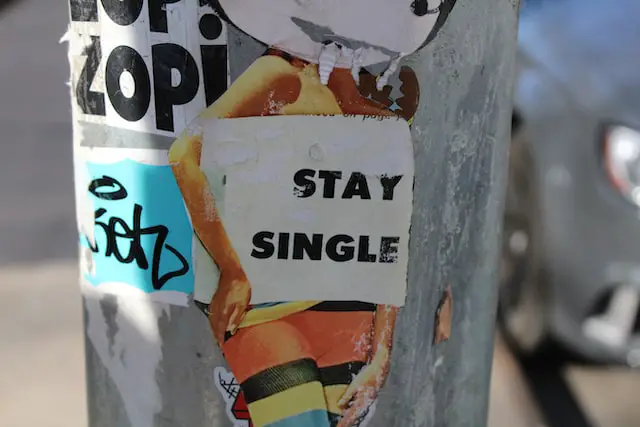 According to Paul's letter to the Corinthians, a single man's focus is on the Lord and how he might serve God. A virgin's focus is on the Lord's work, and her ultimate goal is to give her whole being to the Lord (1 Corinthians 7:32-34).
When a person is single, the Lord often entrusts them with tasks that a married couple may struggle to complete due to their reduced availability and mobility.
Consider the Apostle Paul, who God used specifically to take the gospel to the Gentiles. Due to the perils he faced while carrying out his work for the persecutors of the Christian faith, he was unable to start a family.
Another is Amy Carmichael, a British lady who spent almost half a century as a missionary in India. She retreated within herself and had quiet talks with God when she began to feel anxious about her ability to make it as a single person. That "none of them that trust in Him shall be desolate" was God's promise to her.
Most of us may need to sacrifice our valuable singleness if we're going to follow God's call and serve in the ministry. This single status might be temporary or permanent. But even when we must go it alone to fulfill the Lord's job, He is with us every step of the way.
God wants you to recover from the wounds of your previous relationships before moving on to a new one.
Hurts from failed relationships may be crippling, and the pain can follow a person into every new relationship they enter. If a person's wounds aren't fully healed, they stop being conquerors in Christ Jesus and start becoming victims of their past
As a fatherly God, God cares for our well-being. A believer's faith is restored, confirmed, strengthened, and established by God's grace in 1 Peter 5:10. For God, this is the best way to heal His hurt children. It's possible that now is your time to recover (Ecclesiastes 3:3). If you want to add value to your future relationship, you should take advantage of this time of singleness to be completely healed by God.
God wants you to be patient because He is still preparing your godly life partner.
It takes a lot of prayers and God's direction to wait for the godly partner God has in store for you.
You are making a covenant with God when you pray for your future spouse, asking that their choices and actions be in accordance with God's will and purposes for their life. Be patient, for God is not finished with them yet, even if it takes a while for their faith to grow. The idea of sowing and reaping is mentioned in Galatians 6:7, and the crucial thing is that you have engaged your prayers in the life of your future Christian spouse.
God is preparing you for larger and more difficult labor with your intended spouse while you are still unmarried.
Before you were ever born, God had laid out your life and the life of your future spouse (Psalm 139:15-16). The hardships, delays, and lessons you're experiencing are all worthwhile. They are all steps on the path to greater maturity in faith and service to God.
"And though a man might prevail against one who is alone, two will withstand him—a threefold cord is not quickly broken" (Ecclesiastes 4:12).
A marriage between two godly people is a potent tool in God's kingdom, but it becomes much more potent when it is joined with Christ Jesus, as represented by a triple chord. Do not forget that the training you must go through as a solitary Christian will serve you well in the Lord's service.
God desires that you first grow to embrace Him since it is easy to be distracted with human relationships instead of with Him.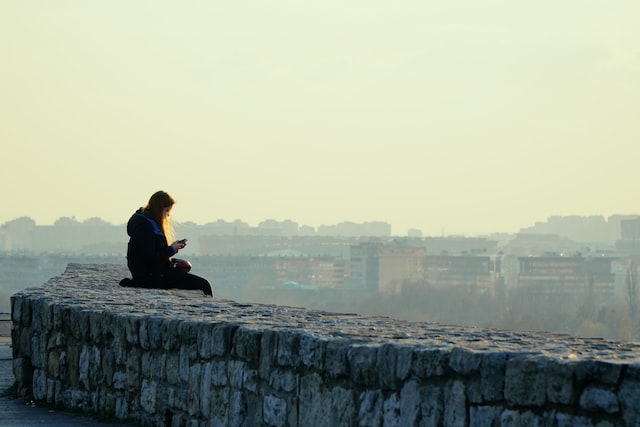 Spending time with a partner is a priority in relationships. It's our propensity to prioritize our connections with other people over our relationship with God. Some of us have formed friendships with people who are not Christians or who are indifferent in their attitude toward God, and in the process, we've found ourselves moving further away from God.
Putting God first is more important than keeping any human connection as an idol. Learning to love God and making Him your first priority can also help you develop a deeper love for your future partner.
You have been given the blessing of celibacy and are exempt from the difficulties of marriage so that you may serve the Lord.
Paul's words in 1 Corinthians 7 about marriage and remaining single for the sake of God's service offer valuable insight. However, how can one tell whether God truly intends for them to be unmarried? In this situation, we need God's guidance.
"If any of you lacks wisdom, let him ask God, who gives generously to all without reproach, and it will be given him. But let him ask in faith, with no doubting, for the one who doubts is like a wave of the sea that is driven and tossed by the wind" (James 1:5-6)
Check out some of our other posts!