When God chose Israel to fulfill the purposes and receive the promises of God, He made sure that His people would stand out not just because of their winning streak in battles and wars but also in the food they can eat. God was lovingly determined to make His people holy or set apart from the ways of the world that He gave food laws to fulfill. While the general purpose of the food laws is clear (that is, to represent and honor God), God does not give a specific reason behind each forbidden animal to eat. But can Christians eat meat?
This is an important issue to discuss because there have been existing issues surrounding food laws. Every issue is represented either by legalism or licentiousness and both are not honoring the Lord. So the reason why this topic is important is that whatever convictions would be formed from a careful look at this issue, will affect how a believer would live out his life as he or she pursues the honor of God. This is an idea that the Apostle Paul clearly taught through his letters:
1 Corinthians 10:31
So, whether you eat or drink, or whatever you do, do all to the glory of God.
Quick Overview of Food Laws in the Old Testament
The food limitations that God imposed on the people of Israel are outlined in Leviticus chapter 11. The dietary regulations forbade the consumption of pork, shrimp, shellfish, and other types of seafood, as well as the majority of insects, scavenging birds, and a variety of other creatures. The Israelites were the only ones to whom the food restrictions were ever meant to apply. The Israelites were to be set apart from all other peoples by the dietary laws.
A more scientific look at these animals would make one realize that they contain unhealthy amounts of chemicals and substances that have the potential to harm the body in the long run. This is not to say that God's main reason for forbidding such foods in the Old Testament is merely for good health and long life but we can be sure that God wanted the people of God to represent Him with a healthy body and a holy inward being. 
Eating Food in the New Testament
One of the conflicts in the early church was over whether or not you can eat meat because it had been offered to idols. To the majority of us in contemporary culture, disagreements over what to eat may seem bizarre, but to the believers of the first century, it was a matter of tremendous importance. The apostles provided guidance on a number of more general subjects that still have relevance today as they addressed the problem.
Romans 14:1-23 reminds us that not everyone is spiritually developed enough to acknowledge that all foods are permissible. As a result, we should give up our freedom to consume "unclean" food if we are around someone offended by it to avoid upsetting them. We are free to eat anything we want, but we are not free to offend others, even if they are doing something wrong. The right to eat meat and anything we want is still available to Christians in this day and age, provided it does not lead to someone else losing faith.
Jesus himself does eat meat but only fish and lamb. This was proven true by the accounts of the Gospel where Jesus grilled some fish for his disciples and joined them in the Feast of the Passover where lamb is served and eaten by Jewish households. In the Gospel of Mark, Jesus said that all meats were clean, which implied that more animals may be consumed.
Paul the apostle also provides some direct instruction for us. According to Romans 14:2–3, "One man's faith makes it possible for him to eat anything, but another man's faith is weak, and he eats only vegetables. Paul continues in verse 14 of the same chapter, "As one who is in the Lord Jesus, I am fully convinced that no food is unclean in itself. The man who eats everything must not look down on those who do not, and the man who does not eat everything must not condemn the man who does, for God has accepted him."
To Eat or Not to Eat?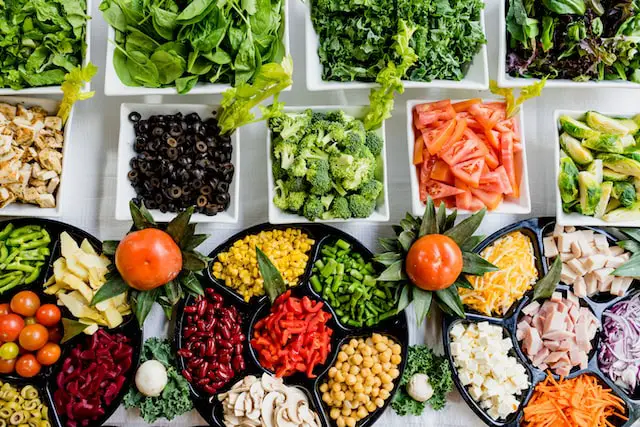 According to the teachings of the New Testament, honoring God with the food you eat is no longer about what is in your plate or where it came from, rather it is directed toward the condition of the heart in eating. Jesus made it clear that what makes a person unclean is not what enters his mouth but what comes out of it.
A teaching that is both revolutionary to early believers and rebellious to the Jewish leaders. While it is true that Jesus was targeting the legalism that enslaves people and hinders them from fully enjoying worshiping God, Paul fought against the licentiousness that made believers think that they can do or eat whatever they want. 
Consider the weaker brother
The weaker brother is a believer whose faith is genuine but not yet firm and established in terms of being grounded in the teachings of the New Testament. This brother or sister could be someone who has recently given his or her life to Jesus and is discovering that there are certain habits that he or she needs to surrender to God. This believer's decision to abandon old but not necessarily sinful habits is motivated by the love of Jesus shown through the Gospel and causes this person to stumble because what another believer eats or does not eat is a sin. 
So in considering which to eat and not eat, the more important concern is who is eating with you and what is the condition of their faith. This is not an act of pleasing men but a gracious act of taking care of the newly founded faith of a brother or sister in Christ. 
Compromise your testimony
Your testimony is a powerful and irrefutable account to witness about the finished work of Christ. But despite its power and genuineness, it is prone to be tarnished by what food you eat or drink. If a believer who struggles with eating too much or gluttony, eats more than what is spiritually allowable for him to eat, he commits sin because he violates a personal commitment between him and God. This idea comes from an Old Testament teaching of making a vow before the Lord and not being able to carry it out. 
So in this situation, whether to eat or not to eat is determined by one previous struggle with food. If a believer who struggles with alcohol decides to drink beer or any alcoholic beverage, he or she endangers himself or herself in committing a sin against the Lord. 
The Gospel-Centered Eating Habit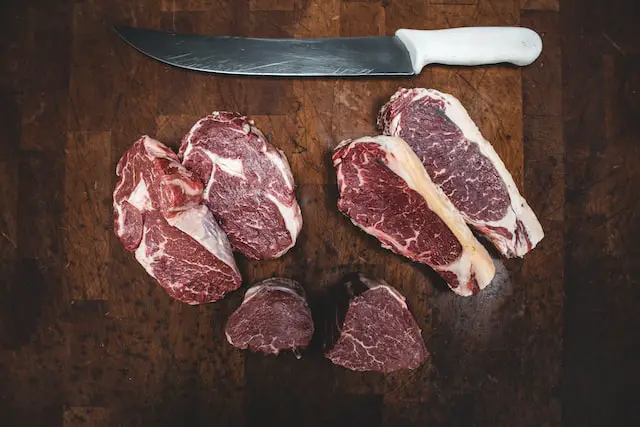 The Gospel is the message that can transform a person's life from inside and out. It holds the truth that we are saved by grace, through faith in Christ Jesus alone. It does not contain the specific foods that you are not to eat simply because the Gospel is much more concerned about the condition of one's heart than one's stomach. The kind of eating habit that promotes the Gospel is simply eating with a thankful heart while being considerate of the people you are eating with. There are no limitations like you cannot eat meat or any of that sort.
Check out some of our other posts!