What is a king to God? The relative nature of power is explored, leading to the conclusion that, for believers, God is greater than any earthly monarch.
What defines a king? A king is a guy who inherits the throne of a country. A king often succeeds a monarch who is a part of his own family upon the death of the former monarch. Occasionally a new monarch is crowned after the abdication of the preceding one, as was the case with George VI. In other places, such as France, the monarchy has been replaced with a republic.
What characteristics distinguish God from a king? God, as King, is "above" us, and nobody is "above" God. To put it another way, no human being can rule over God since we have no authority over or say over God. Due to God's monarchy, God has complete autonomy.
God as the King of Kings and Lords of Lords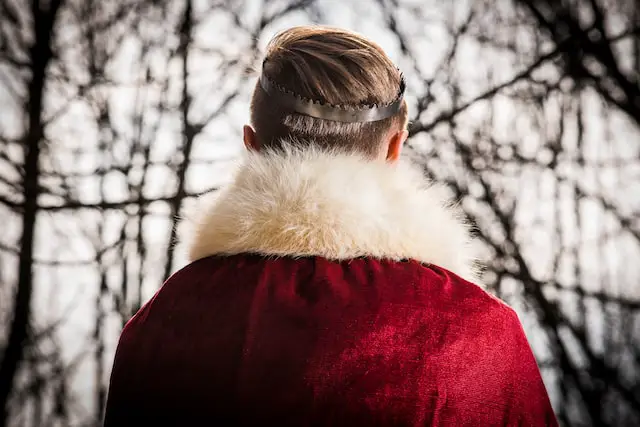 On his robe and his thigh, he has a name written, King of kings and Lord of lords. (Revelation 19:16)
A lot is written in the Scripture about being a king or a lord. The Bible uses the terms "kings" and "lords" more than 10,000 times; of them, more than 300 times are used to refer to the Lord God.
The English Standard Version, New International Version, and other translations reserve the titles "King" and "Lord" for Jesus but use "kings" and "lords" for mortal rulers. This distinction establishes Jesus as Lord and King over the entire universe (Colossians 1:15-20).
Only three times do we hear the title "King of kings and Lord of lords." Who is this absolute monarch, this Lord beyond all lords? Savior, Lord, and King, Jesus Christ.
The First King in the Scriptures
If we want to grasp Jesus' role as the King of kings, we need to go back to the first king in the Holy Book: Adam. This is not how we usually see a monarch, yet the Bible provides the best lens through which to examine this position.
God's command to Adam is essentially a royal mandate: he is to have innumerable offspring to settle the world and gain sovereignty over it. God gave Adam authority over every animal life on it (Genesis 1:26). (Genesis 1:28). He is granted dominion over the earth's flora and fauna in Genesis 1:29 and again in verse 30. 
To sum up, Adam is destined to exercise global dominion in a subservient capacity to God, the ultimate Sovereign. If he succeeds, God's rule will extend far beyond the neatly fenced borders of Eden and throughout the rest of the creation. Adam is God's envoy on earth, and in this capacity, God rules over His creation.
The God and King of Israel
Israel abandoned God and began worshiping false deities around the era of the prophet and priest Samuel (1 Samuel 7:3). "Behold, you are old, and your sons do not walk in your ways," they told Samuel. "Now appoint for us a king to judge us like all the nations" (1 Samuel 8:4-5).
Despite the nation's scarcity of affection and devotion to God, God's response to Samuel is astounding: "Obey the voice of the people in all that they say to you, for they have not rejected you, but they have rejected Me from being king over them" (1 Samuel 8:7).
King Saul of Israel was anointed by the people and ruled for forty years. After Saul, a series of successive rulers controlled the divided kingdom until God removed their authority and installed David as king.
David (of Christ's bloodline) eventually became king of Israel and reigned for 40 years. He was not flawless, yet God said he was a man after His own heart (1 Samuel 13:14). 
According to God's promise made to King David in 2 Samuel 7, the future King (Jesus) will have a kingdom established by God. "He shall build a house for My name, and I will establish the throne of his kingdom forever. I will be His Father, and He shall be My Son" (2 Samuel 7:12b-14).
The Coming of Jesus Christ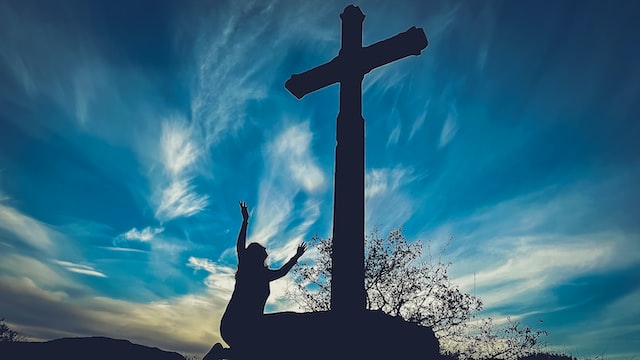 Solomon would go on to construct the temple, but it would be the Messiah (Jesus) who would ultimately cement David's kingdom in power for all time. 
Hebrews 1:8 asserts, "But of the Son He says, 'Your throne, O God, is forever and ever, the scepter of uprightness is the scepter of Your kingdom.'"
Jesus is the promised King since He is the Messiah (John 1:41, 4:25), the Word (John 1:1), and the Son (Matthew 17:5). In verse 8 of Luke, Peter acknowledged Jesus as Lord.
According to Matthew, Jesus proclaimed the coming of God's kingdom. Who better to spread the good news of the kingdom than the one who already rules? Jesus outlined the requirements and character traits of kingdom citizens in His Sermon on the Mount (Matthew 5:1-7:27). 
"Not everyone who says to me, 'Lord, Lord,' will enter the kingdom of heaven, but the one who does the will of my Father who is in heaven" (Matthew 7:21). When he spoke, it was as "One who had authority" (Matthew 7:29).
John 18:36 says that Jesus says His kingdom is "not from this world." His throne is higher than any on Earth, and He rules supremely.
When placed in the context of 1 Timothy, the phrase "He who is the blessed and only sovereign" takes on greater significance. In light of Jesus' everlasting reign, we might compare the power and tenure of a worldly monarch in verse 16. 
The Scripture says Christ, "who alone has immortality, who dwells in unapproachable light, whom no one has ever seen or can see. All glory and power are his forever and ever, Amen.  (1 Timothy 6:16).
Jesus' status as King is marked in part by His immortality since He is God (Mark 12:29; John 10:30). He has been, he is, and he will be (Revelation 4:8). An earthly monarch dies, leaving behind just his or her legacy in history books. Jesus is the one who has no beginning and no end.
Jesus resides in inaccessible light; nobody has ever seen or can see him. As sinful people, we are incapable of coming into direct contact with God (Jesus). However, the curtain of the temple was split in two from top to bottom when He sacrificed Himself on the cross. 
Those who acknowledge Jesus as their Lord and King will see Him face-to-face as their Savior upon their entrance into paradise. Those who don't believe in Him will perceive Him as the one who divides his flock.
Reiterating, all glory and authority are rightfully Jesus'. Everlasting; without end in time. He is impregnable by both man and nature. Ever. A monarch or ruler on Earth either dies in power, is deposed, or abdicates. 
But Jesus lives on (John 1:1-2; Revelation 1:18), and he hasn't changed from the day he was born until the day he dies (Hebrews 13:8). He reigns supreme in majesty. His reign is supreme above all other governments and rulers on Earth (Isaiah 9:7). For this reason, He deserves the title "King of kings and Lords of lords."
Check out some of our other posts!