The subject of preaching vs pastoring may not be popular among Christians, but still, it's an important one to discuss. It's understandable why some people might ask what sets these two apart since both are used interchangeably. 
Both are also crucial in the Christian faith, and the body of Christ will not be completely edified without either. That said, a church without preaching is as dead as a church without pastoring.
So, what's the difference between preaching vs pastoring? What sets the two apart?
This discussion of preaching vs pastoring must not confuse believers. The two terms may be used interchangeably, but they are not the same. 
In many Christian traditions, the roles of pastor and preacher are closely related and often overlap. However, preaching and pastoring are distinct but complementary roles in the Christian faith. Both are important for the spiritual growth and well-being of a church community.
What is Preaching?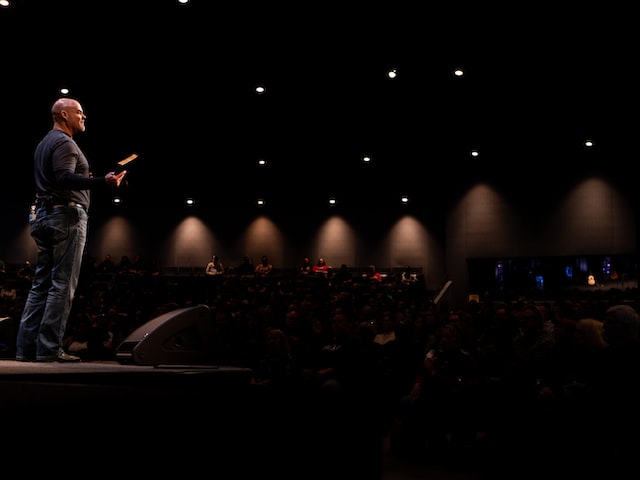 First, let's define the two terms, starting with "preaching." 
The word "preaching" comes from the Old English word "precchen," which means "to proclaim or tell publicly." It is related to the Latin word "praedicare," which means "to proclaim or announce." 
The word "preaching" is typically used to refer to the act of delivering a sermon or religious discourse, but it can also be used more broadly to refer to any act of speaking or communicating in a persuasive or passionate manner. 
In this sense, "preaching" can be used to describe any kind of public speaking or communication that is intended to persuade or inspire others.
The Purpose and Nature of Christian Preaching
In the Christian sense, preaching is the act of proclaiming the Word of God. Its main purpose is to glorify God by bringing about obedience in Christ. It is through preaching that an unbeliever comes to faith in Christ and is converted (Romans 10:17). It is also through preaching that a believer is edified. This is one of the main differences between preaching vs pastoring.
Preaching that pleases God is one that exalts Jesus and what he has done on the cross. When preaching is centered on Christ and him crucified (1 Corinthians 1:23, God is pleased. On the contrary, when preaching is done out of selfish ambition, God is mocked.
Christian preaching must be grounded on the finished work of Christ on the cross, nothing more and nothing less. There is life-changing power in preaching that is inspired by the Holy Spirit and one that boasts in Christ alone.
The Importance of Preaching
Preaching, or Kerygma, is considered one of the five classic marks of the Christian church, alongside Didache (Teaching), Koinonia (Fellowship), Diakonia (Teaching), and Liturgia (Worship). As such, it is critical to the church's existence, in the way that if there is no preaching, the church won't be the church.
Here are several reasons why Christian preaching is important:
It is a way for believers to share their faith and the message of Jesus Christ with others.
It helps believers grow in their understanding and application of the Bible.
It provides encouragement and edification for the believers who hear it.
It can be a powerful tool for evangelism and bringing people to faith in Christ.
It can challenge and inspire believers to live out their faith more fully.
It can provide comfort and hope to those who are struggling or in need.
It can serve as a means of correcting false teachings or misunderstandings about the faith.
It can be a means of building up and strengthening the community of believers.
As you can see, preaching serves many purposes and is not limited to preparing sermons and delivering monologues in the pulpit on Sundays. It is used for evangelism, encouragement, and edification.
What is Pastoring?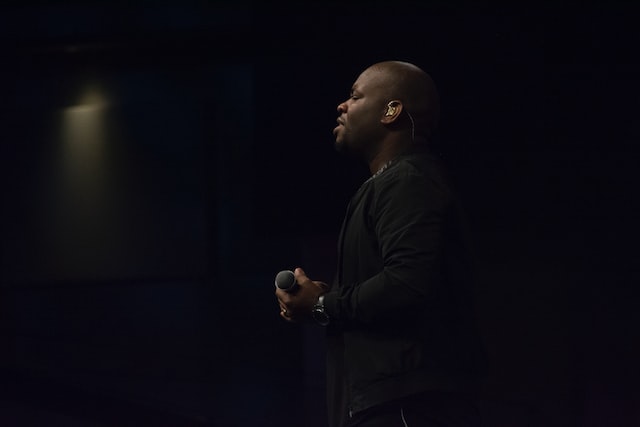 The word "pastoring" comes from the verb "to pastor," which means "to tend to or look after," and is derived from the Latin word "pastor," which means "shepherd." 
It is often used to describe the leader of a local church or congregation, but it can also be used more broadly to refer to any religious leader who is responsible for providing spiritual guidance and care to a group of people. 
In the Christian tradition, the word "pastor" is used to refer to a minister, clergyman, or other religious leader who is responsible for caring for and guiding a church or congregation. 
The word "pastoring" is often used to describe the act of performing these duties and responsibilities as a pastor.
Pastoring — More Than Just Preaching
While preaching makes up much of the work of a pastor, pastoring is more than just preaching on Sundays or conducting Bible studies on weekdays.
Pastoring is Leading
Pastors are responsible for providing spiritual guidance and care to a group of people, and they play a critical role in helping to lead and shape the direction of a church or congregation. Pastors are expected to be strong leaders who are able to inspire and motivate others, and they are often expected to provide guidance and direction on a variety of spiritual and practical matters.
Pastoring is Discipling
Pastoring is discipling in the sense that pastors are expected to help others grow in their understanding and practice of the Christian faith. This may involve leading Bible studies or prayer groups, teaching about the principles and practices of the faith, and providing individualized spiritual guidance and support. Pastors may also be involved in helping others to develop their own spiritual gifts and abilities, and may provide opportunities for members of their congregations to get involved in ministry and service.
Pastoring is Counseling
Pastors are often viewed as trusted and confidential sources of support and guidance, and they are expected to be able to provide a listening ear and practical advice to those in need.
Pastoring is counseling in the sense that pastors are expected to be able to provide emotional and spiritual support to those who are struggling with a variety of issues. 
This may include helping individuals to cope with difficult emotions or personal challenges, providing guidance on spiritual matters, and offering practical support and resources. Pastors may also be involved in helping individuals to develop coping strategies and find ways to address their problems in a healthy and constructive manner.
Pastoring and Preaching Go Hand in Hand
As we conclude this discourse on preaching vs pastoring, one of the most important things we must understand is that pastoring and preaching go hand in hand. 
Not all pastors are preachers, and not all preachers are pastors. Some pastors may delegate the preaching role to others, while some preachers may not have any pastoral responsibilities.
However, ideally, the two practices can never and should never be separated. 
Pastors with amazing leadership skills but lack the gift of preaching should make an effort to become good preachers. In the same manner, eloquent preachers who lack the gift of pastoral leadership must strive to learn to build relationships with people in the church.
Alternatively, a church may have one pastor and one preacher. This way, each can focus on their roles and responsibilities and perform their jobs effectively. As long as the two work in unity with the same heart to glorify God by edifying his people, there is no reason why the church cannot flourish and fulfill its calling.
Check out some of our other posts!