Our relationship with God begins with an invitation to desire God just as He desires us and gives everything to us. This is what we are made for, to be loved by our Creator and to love Him back. In short, we are created for His pleasure. God does not simply want to give us breakthroughs in our struggle, He wants an intimate relationship with us. That relationship makes us in union with Him which will result in deep and lasting transformation. It brings healing to us with true purity and holiness from the inside.
Purity starts at the Heart
Lasting transformation comes through the process. There is no instant fix that works well. The external behavior of a person is deeply rooted inside him. In our battle to overcome sin, we deal not with the behavior but with the heart.  Purity begins first on the inside, not on the outside. Genuine change is the product of something that happens at the heart level.
Jesus did not talk to the Samaritan woman about her immorality, He spoke to her about her thirst, not giving her a preaching about purity, instead, He said: "You've had five husbands, and the man you're living with now isn't even your husband" (John 4:18).
Then Jesus invited her to talk about what is in her heart. Her real thirst which He alone can satisfy!
(John 4:14 ESV) but whoever drinks of the water that I will give him will never be thirsty again. The water that I will give him will become in him a spring of water welling up to eternal life.
God's Love Makes Us Whole
Long before the creation, God had us in mind and made us the focus of his love, to be made whole and holy by his love. (Ephesians 1:3–4) 
God loves us and being loved by God makes us whole. it is our original purpose, to give pleasure to Him and until we fulfill that purpose, we can never be truly whole! Through that wholeness, we share in His holiness.
We can't simply make our addiction stop. We need profound healing from the love of God to be able to turn away from our addiction. You can't just tell a hot-tempered man to control himself. He would desire to stop but he will keep on failing for He doesn't know how. He doesn't know all the root causes within him that overwhelm him with anger. Telling him to stop raging is like telling him to hold back the sea which is impossible on his own. It should start by healing the woundedness of the heart through the healing power of God's love.
Think of Jesus
In loving kindness, Jesus gave all of Him to the point of death on the cross to set us free from the bondage of sin and to restore us back to Him!
Think of Jesus' sacrifice, resurrection, and ascension. He is seated at the right hand of the Father far above all powers, and principalities, having defeated death, hell, and the grave (Colossians 3:1). Think, meditate, and ponder this so that we may not grow weary and faint. Jesus has overcome and so do we! In the heavenly realms, we are seated with Jesus at the right hand of the father (Ephesians 2:6). This speaks of us being established in Jesus' rule and authority. Read your Bible, and memorize scriptures about the character of God, His nature, essence, and beauty. Say them again and again, there is power in declaring the Word. God is ready with open arms to reveal Himself as we gaze at Him and think about Him.
We don't pursue purity, we pursue Jesus. The goal is to pursue Jesus then purity is the natural result. Self-control is a fruit of the Holy Spirit. The tree will not struggle to bear fruit, it will naturally bear fruit. When we have the Holy Spirit, we will not struggle to have self-control for it is the fruit of the Holy Spirit in us. However, once we get a transformation, we don't stop pursuing Jesus.  Even if we are no longer doing anything bad, if we are not following Jesus, we are not pure.
When we feel we have arrived, we can become complacent. King Saul became a king but did not continue to pursue God. How about you, as you overcome your weakness, do you become complacent? There should be a constant pursuit of Jesus, otherwise, the spirit of impurity who has left you will come back and when you are not filled with the presence of God, he comes with other spirits which will make you worse than before. Continue to pursue God even after you get your breakthrough. Always remember, God wants a relationship with us, not just our breakthrough.
Run from Lust and Fear of the Lord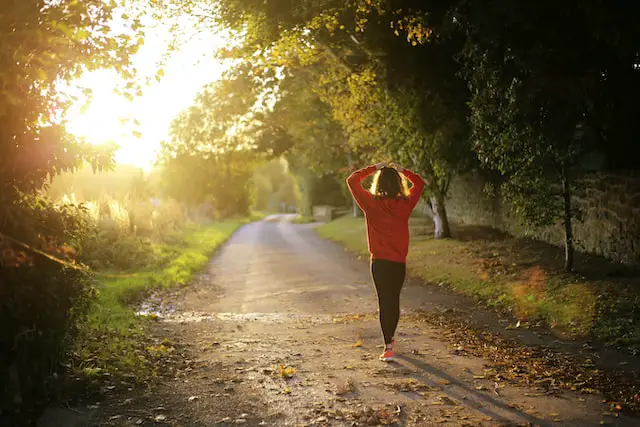 (2 Tim 2:22 NLT) Run from anything that stimulates youthful lust. Instead, pursue righteous living, faithfulness, love, and peace. Enjoy the companionship of those who call on the Lord with pure hearts.
The Bible tells us not to fight lust but to run from lust. Joseph did not fight lust from Potiphar's wife, He ran from it. Joseph fears God and so he has the wisdom to run from lust. Fear of God brings wisdom. Knowledge may come from you tube, university, and a college degree, wisdom comes from fear of the Lord. When struggling with pornography, we do not stop pornography, we stop anything that stimulates pornography, any platform or connection, any person or thing. Now that is  wisdom out of our fear of God!
Quit focusing on yourself, focus on God
(Hebrews 12:2 ESV) looking to Jesus, the founder and perfecter of our faith, who for the joy that was set before him endured the cross, despising the shame, and is seated at the right hand of the throne of God.
Quit fixing your gaze on yourself. Even a small thing when fixated on has great power. Otherwise, the enemy will point out discouragement to your heart. The enemy wants to take our eyes away from God, the Author and Perfecter of our faith to invalidate what God has done and then induce our hearts with fear. That is one of the enemy's greatest weapons for us to focus on our failure, guilt, and shame. The antidote to these destructive thoughts is to focus on Jesus with His beauty and holiness. Whether we are aware or not, we become what we behold, let's behold Jesus!
When the Holy Spirit unfolds to us some ungodly thing in our hearts, he does it with compassion and gentleness. God will never use shame and condemnation, only tender-hearted conviction, moving hand in hand with cleansing forgiveness, and restoration for us. The untoward thoughts about God and our situation can give us a cloudy mind and to act in folly and impurity. Confusion can rob our peace and contentment and it will erode our trust in God's goodness.
Take away all distractions no matter how insignificant or huge they seem. Drop them off, and let them go! Let's turn our gaze to Jesus, look into God's word of truth and the graceful and merciful love of God, What a cure for an anxious heart and weary soul. Let us always go back to Him, our home where we truly belong, to be restored in Him and renewed in Him everyday, giving Him full access to ourselves.  In full surrender to God, is where we get true freedom!
Check out some of our other posts!