People frequently wonder things such as, "Is smoking a sin?" Do Christians have the right to partake in tobacco products such as cigarettes, Cubans, and black and milds? Though it is not explicitly forbidden in the Bible, the argument is that to smoke is still a sinful practice. This behavior is not only sinful but also harmful to your health.
Certain individuals will attempt to justify their actions. They will look it up online to see whether it's a sin, and if it is, they'll rationalize it by pointing out that pollution and gluttony are sins, too.
To call out another sin, such as gluttony, does not mitigate the sinfulness of smoking. Let's find out more below.
Smoking in the Scriptures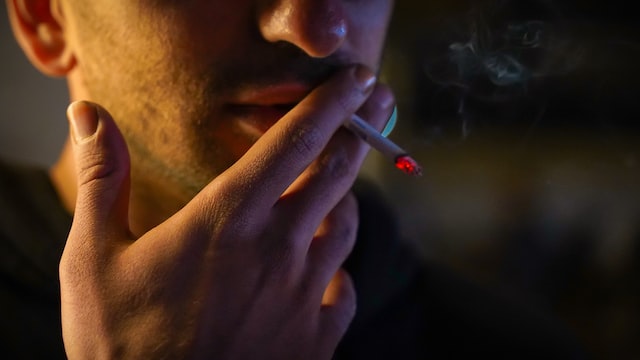 What does the Bible teach concerning smoking? Nowhere in the Bible or any other sacred source is the prohibition against smoking stated. There's a good reason tobacco isn't referenced in the Bible: it wasn't around throughout biblical times. It wasn't until the 1600s that it made its way over the Atlantic to Western Europe.
Tobacco from Jamestown, Virginia, was originally exported to England in 1613 by John Rolfe. Sir Walter Raleigh brought it to England from Tobago in the West Indies in the second part of the 1600s. 
Native Americans and the Carib people of Tobago are responsible for popularizing tobacco as a smoking habit. They performed these actions at religious ceremonies. Tobacco's origins in pagan rituals are an intriguing historical footnote. Tobacco gets its name from Christopher Columbus, who was astounded to see Caribbean Indians using a Y-shaped pipe called a "tabaca" to inhale smoke through their nostrils.
Tobacco is Satan in the Works
The addiction is only one method Satan tries to harm God's greatest creation, man. If Satan cannot murder us instantly, he will utilize this "little habit" to do us over time.
Many films and TV shows portray alcohol and tobacco use in a favorable light, making young viewers more likely to adopt these habits. The detrimental repercussions of smoking are never portrayed. However, most of us have witnessed firsthand the unnecessary misery of tobacco use.
Lung, throat, and oral cancer, coronary heart disease, and emphysema are among the most well-known ailments from a lifetime of tobacco smoking. The problem is that Satan tricks people into believing it wouldn't happen to them. A "little habit" in one's youth might become a "big demon" in later life, making freedom from it nearly impossible apart from Christ.
What We Sow, We Will Reap
Several Christians smoked because they could not give up the habit. Sin can be pleasurable for a while, but the Bible also says that we have to face the consequences of our actions eventually. The Bible claims that Moses gave up several potential luxuries to devote his life to God:
"By faith Moses, when he was come to years, refused to be called the son of Pharaoh's daughter; Choosing rather to suffer affliction with the people of God, than to enjoy the pleasures of sin for a season." (Hebrews 11:24-25)
According to Galatians 6:7-8, our corrupting behaviors will eventually return to haunt us: 
"Be not deceived; God is not mocked: for whatsoever a man soweth, that shall he also reap. For he that soweth to his flesh shall of the flesh reap corruption; but he that soweth to the Spirit shall of the Spirit reap life everlasting."
Tobacco is dangerous to your health because it includes nicotine, a substance that is extremely toxic in its purest form. It's not just easy to get hooked on but it also causes physical dependence. To hear the CEOs of cigarette companies say otherwise is laughable. No one is fooled by their claims; we all know they merely said so to avoid the tremendous financial damages they would face if the opposite were true. If people want to know whether or not this evil is truly addictive, they need simply speak with someone who has attempted to break free of it.
The Holy Spirit's Temple
As the Bible instructs, Christians are called to be pure in every way, from the inside out. Our physical form has been called a "temple of the Holy Spirit." Every believer in Christ must answer to God for their physical health.
"I beseech you therefore, brethren, by the mercies of God, that ye present your bodies a living sacrifice, holy, acceptable unto God, which is your reasonable service. And be not conformed to this world: but be ye transformed by the renewing of your mind, that ye may prove what is that good, and acceptable, and perfect, will of God." (Romans 12:1-2)
Some may wonder why God created tobacco since it caused so many fatalities. Research has shown that exposure to secondhand smoke, especially among youngsters, is a major cause of illness and mortality. Pregnant women are particularly dangerous because of this bad behavior. Many lives and valuables are lost yearly because reckless smokers start fires in inappropriate places.
The benefits of the tobacco plant prove that God is never to blame for bad things. Tobacco may be processed into various useful chemicals, including pesticides and fungicides. We may discover medicinal qualities in tobacco if people take the time to investigate its potential uses other than smoking. God intends for all things in the universe to be a blessing to humanity, but Satan always finds a way to twist them to his ends.
As followers of Christ, we must reject this sinful practice completely. The people we know who are enslaved by this "little habit" need our prayers for their freedom. There is an exit from this snare if you find yourself in it. Tell God you're serious about wanting freedom if you want it. Involve other people in praying for you. If you just throw open the door of your soul to God, the Holy Spirit will fill you with courage and help you win.
Does the Bible say anything about the recreational use of marijuana?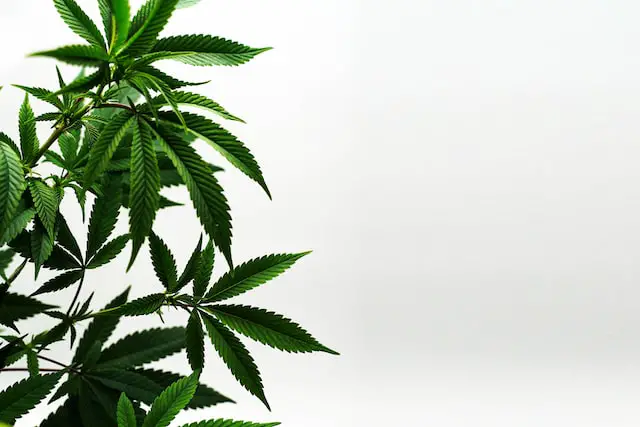 Marijuana (commonly known as weed or pot) and other substances of a similar kind are not specifically named in the Bible. However, it does prohibit using addictive drugs for fun, following its guiding principles. 
The desire to exert control over our cognitive capabilities.
"You must love Jehovah your God . . . with your whole mind." (Matthew 22:37, 38) 
"Keep your senses completely." (1 Peter 1:​13)
When someone is misusing drugs, they lose control of their thoughts and, in many cases, become hooked. Instead of having constructive ideas, their minds are preoccupied with finding and taking drugs. ​
Respect for established laws of the land.
"Be obedient to governments and authorities." (Titus 3:1)
In many countries, the law rigorously regulates the use of certain drugs. If our ultimate goal is God's approval, we must yield to the authority of earthly governments. ​
A Prayer For Overcoming Nicotine Addiction
I come to you, Heavenly Father, asking that you facilitate my quitting smoking. I know there's no sin in smoking, but my heart wishes to quit anyhow so that I might be an example to those battling the smoking habit, whether they are Christians or not. Please help me, Father.
Please, Lord, replace my cravings for cigarettes with a growing hunger to learn more about You and form a bond with You in the days ahead. Dear Lord, I trust that You have the power to help me stop smoking, and I give You the glory for doing so. In the name of Jesus,
Amen.
Check out some of our other posts!